Welcome to the 'TAWKer Supporter' Program

You support them and they will support you  -  Win Win!




If you find a Caravan Park/Camping Spot/business that you think should join the program - please print off this Pamphlet and give to them - help us to help you :)


What do we need to do to become a TAWKer Supporter?

First up you need to work out what section you'd like to be a part of: 
Goods and Services, Attractions or Caravan Park/Accommodation and then you need to apply!  (Form at the bottom of the page) If approved we'd need details of you business to be able to represent you on the appropriate TAWKer Supporter Page. 
Caravan Parks, Camp spots, Farmstays, Stations or Accommodation

- Children stay free for 2 nights.*  I really think there is an opportunity here for owners -

see below in more detail.
Goods/Services -

A discount and or giveaway with

the product or service.  You get to direct your product to our target market and we get to give our TAWKers something we think they could use and benefit from.

Attractions - A discount of the direct booking with you for the TAWKers.  You make TAWKers aware of your business and we get to let TAWKers know what they might love on their travels.

If you do have a product that you think TAWKers would love but are unable to offer a discount at the moment, consider our TAWK Directory

More info for Caravan Parks/Accommodation

"At the moment many families are 'free camping' due to the extra fees Caravan Parks charge for their children, therefore Caravan Parks are actually losing business."  - Mandy Farabegoli - TAWK Founder.

By becoming a TAWKer Supporter, families might come to you and you have the opportunity to keep them there.  Best of all, they are travelling ALL year round!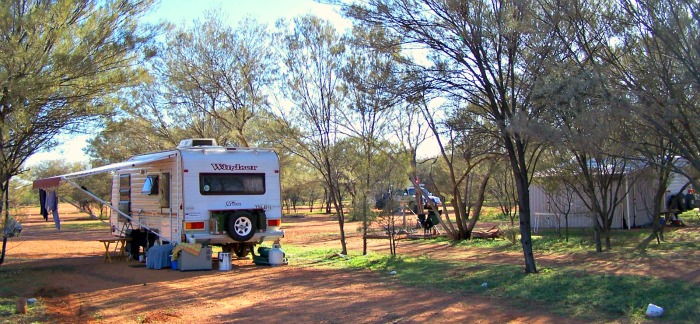 There are great opportunities for Caravan Parks to support TAWK. TAWKer's are the families that are out there all year round, travelling Australia and NOT just in the school holiday periods. 
Benefits to the Caravan Parks:
Once TAWKers are there, they will no doubt use your washing machines! (And a few times too!!)

You can sell them things from your shop, groceries, newspapers, gifts.

You can up-sell them to stay longer in your park. The optimum stay for TAWKers is three nights, but if they get comfortable....who knows how long they'll stay.

You might have the opportunity to sell them a tour/service in the area.
* discounts to caravan parks may not be available in school holiday periods.

So what do we get?

You have two options

Option ONE - Basic Plan

Your Ad on the relevant TAWKer Supporter page with the details of your offer to TAWKers.

Option TWO - Promotional Plan

Your Ad on the relevant TAWKer Supporters page with the details of your offer to TAWKers which links to your Feature Page.

A feature page of your own describing your business in full details with reasons why we think TAWKers will love it.  See example here.

One post per month on our busy Social media channels. Ie our Facebook Page, Facebook Group, Twitter, Instagram or Pinterest.

TAWKer Supporters are always mentioned in the 'Now we're TAWKing' Newsletter.

How much does it cost?

Option ONE - Basic Plan

Option TWO - Promotional Plan

For 3 Months   -   $77.00
For 6 Months   -   $97.00

For 1 Year      -   $147.00

Can you afford to?  I think the question should be Can you afford not  to?!  If TAWKers are your target market, then in the words of Bob the Builder, "Yes you can!"

A TAWK Supporter is a Business that recognises the opportunities in 'Supporting TAWKing' in a financial way, helping families Travelling Australia With Kids support local communities by offering TAWKers discounts or giveaways and we think that's great!  If you are a business, please read further down the page for details on how to be involved.

Please check out each category and see where you can SAVE!
Caravan parks, Camp spots, Farmstays, Stations or Accommodation

Benefits for everyone - Win Win Scenario!

For a small outlay you get to target the hundreds of families out there TAWKing - so YOU WIN!

TAWKers get to see business who are supporting TAWKing and benefit from a discount or giveaway - so THEY WIN.

We get to match the two of you and keep TAWK going, so WE WIN!
You've gotta love that!  So please complete the form today and we look forward to welcoming you on board 'Supporting TAWKing!'
Disclosure: Throughout our site there may be some affiliate links. If you click them, we may get a small commission for your purchase but this is at NO additional cost to you. We might also get a benefit from our TAWKer Supporters BUT again at no additional cost to you. You get an something you want and we get to keep the lights on here at TAWK. #worksforbothofus   Thanks for your support of us supporting you :)


TAWK accepts no liability for any situations arising from using suggestions on the TAWK Site.