What are some gift ideas for travelling kids?
Good Question! Gift ideas for travelling kids?  This is a question that pop's up every so often, so I have collated the answers from our TAWKers and here are their answers.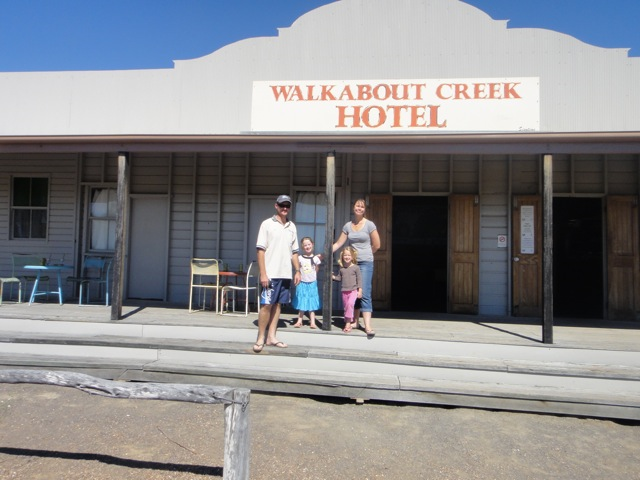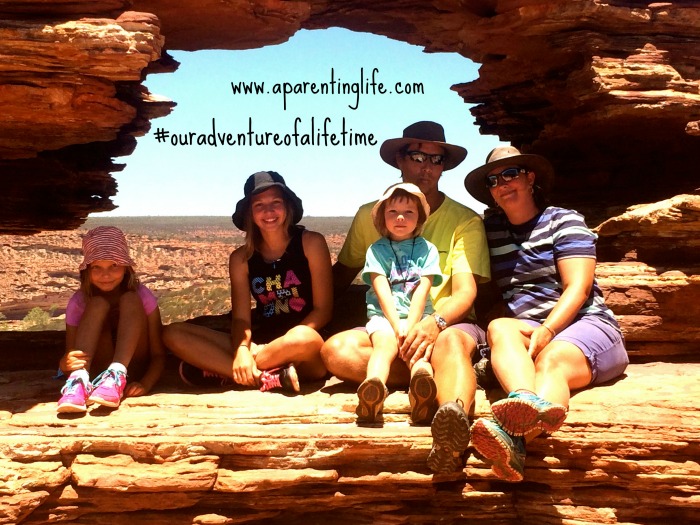 The following are answers and thoughts from other TAWKers (names omitted to protect privacy) to help you.....
What are your gift ideas for travelling kids?

Small card or board games, skipping ropes etc. We got a small cheap wooden toy set from Kmart for our boy who just turned 3 and a cloth road map from Spotlight with a couple of cars - he can pop into a small backpack and take anywhere. We've also purchased learning leapfrog computers with an adapter from camp store. Just work out what space you have/things they might need/want & tie in - cricket set, kite, binoculars, camp chairs etc.
Travel Journal....

One of the best ideas has to be a Travel Journal made especially for kids travelling.

The Teachers always tell you to get the kids to keep a journal!  GREAT Pressie.  (Click on Piccie for more info)

Kites, binoculars, small board/card games etc. are great ideas for travelling kids.  We asked our family to give the kids items like portable Lego kits, bird/insect books, headlamps, their own torch each, sticker books/activity books for whilst traveling in the car etc. Larger purchase items would include what you've mentioned - camp chairs, warm doona's etc, as well as iPads, their own metal detector, science kits, any outdoor equipment, their own cameras each etc.
Vouchers or experiences for us. Those things that we would normally say no to for being too expensive.
More gift ideas for travelling kids....

We told our kids they could choose an experience for their birthday and do it at any time of the year depending on what they chose and a location best to do it!
We like to give vouchers for experiences or money that they can save & spend on things themselves. They have received head torches, camel backs, watches, stationery sets (including stamps to write letters to friends), hair bands (always go missing) & cute toiletry bags, clothes, a metal detector, some canvas & paints (then we write location & date on the back & we post it home so they have something to reflect on when we get back/pass through or the grandparents have some nice artwork).
A great way to recognise other families also Travelling Australia With Kids


I've read other suggestions about vouchers for theme parks etc. New scooters/bikes? iTunes vouchers if they have iPads/iPods.
Christmas family gave us binoculars, board and card games, a few activity books, we gave them a small tablet each and new scooters.
Surfing lessons, craft, clothes, vouchers etc.
Our suggestion for gift ideas for travelling kids would be; theme park tickets, chapter book, writing paper and stickers, t.shirt and bits of things we can use on the road. Depending where we are it might include breakfast on the town or a special visit to an attraction.
We also thought - kite, binoculars, Lego friends set, Hema Maps 'Atlas for kids', Wahu frisbee (soft), sticker books, craft supplies, board games.
We gave our daughter a dolphin experience at marine magic Coffs Harbour. Something she will remember forever but you do not need to carry around except in your memories.
Experiences over physical stuff always works best and you don't have more clutter to worry about but a special memory instead.
Drop proof, water proof camera and then get the kids to use either laptop or iPad to build photo books, would be our suggestions for gift ideas for travelling kids.

Loads of art and school gear Smiggle etc. Uno attack. Books/kindle. Waterproof camera. Money!
Fishing rods and crab nets as this was how most of our day was spent!
Snorkeling gear, fold up soccer goals and a soccer ball, walkie talkies. I-tunes vouchers. Books, a journal or scrap making kit/ album
The camelpaks are a great idea, collapsible sand bucket, bright coloured soft storage containers/drawstring sacks that you can embroider or get their names sewn on, whether they put their toys or clothes in them it is personal to each and helps the parents too!
If the kids don't have their own digital cameras I can recommend some from target. They're waterproof and easy to use and currently on sale for $50 (they've got a yellow stripe). The other things my kids love is a pair of binoculars and walkie talkies.
Craft bags - game books, reading books, colouring books, pencils, journals etc. a compass, emergency poncho, battery lantern, torch, small first aid kit, a very simple swiss knife.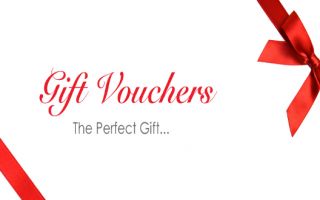 Our family came up with a great idea for travelling kids and that was a joint access to a Visa Debit account. Grandparents put money into the account for us to put towards entry fees for things like zoos and other attractions/experiences.
Audio books; Ronald Dahl, Zac Powers & the Treehouse stories.
Lego, in a crate and every time we pulled it out the kids would come and play with it. Every kid loves Lego.
Give them a map of Australia so they can mark their trip. Or a diary so they can write down what they saw and where it was and also write friends names and where they met them and where they are from.
Find a word books.  Most kids like a bike or scooter. A good size water bottle, hat, movies if they have a DVD player in car. One of those things to put around neck to keep cool.

If they have a PC you can get a USB microscope thing, really awesome from eBay.
iTunes vouchers are great BUT you need to have the data to download them. We found having limited internet means we can't download a lot of stuff.
If your kids love reading, a kindle is a great gift idea for travelling kids, you can sync the kindles and so a book can appear on several.

Disclosure: Throughout our site there may be some affiliate links. If you click them, we may get a small commission for your purchase but this is at NO additional cost to you. We might also get a benefit from our TAWKer Supporters BUT again at no additional cost to you. You get an something you want and we get to keep the lights on here at TAWK. #worksforbothofus   Thanks for your support of us supporting you :)


TAWK accepts no liability for any situations arising from using suggestions on the TAWK Site.