Homeschooling Australia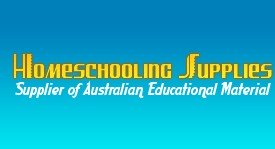 Let me introduce you to Homeschooling.com.au and you will love me forever! 
When we travelled for two years with our three children in years 1, 3 and 5, I had to school them all and I was struggling.  UNTIL a fellow TAWKer introduced me to these guys!  And then a weight was lifted from me.  I emailed Valerie, the owner and told her about my children and their ages and she made suggestions to me.  I never looked back!
I felt suddenly as if I had support and back up.  I didn't want to do distance ed, it was too hectic and we were travelling constantly.  It didn't fit with us.  But this DID!  So please save yourself any heartache that you may also have and head on over.
Valerie had 6 children that she homeschooled over 20 years!  I had to trust her and I am glad I did.  Her family now help her to run the business that has been in operation since 1994!  So twenty three years of experience ready to help you.


They recommend that you test you child/ren first for the last year that they completed. Then, once your child has been tested, they are available to assist you in selecting books that will suit your child's individual needs.  Although you can also do this yourself.
The quickest way to find material is to go to www.homeschooling.com.au then click on "Curriculum Guide." A list of grades, tests, preschool and Learning to Read will appear making it easy to choose. Numbers on books do not always relate to grades, so just take your time and get familiar with the way the site works.  (It is not the most modern of websites, but seriously you will not worry about that once you have everything in place.)


All books are Australian, follow the National Curriculum and have instructions and answers.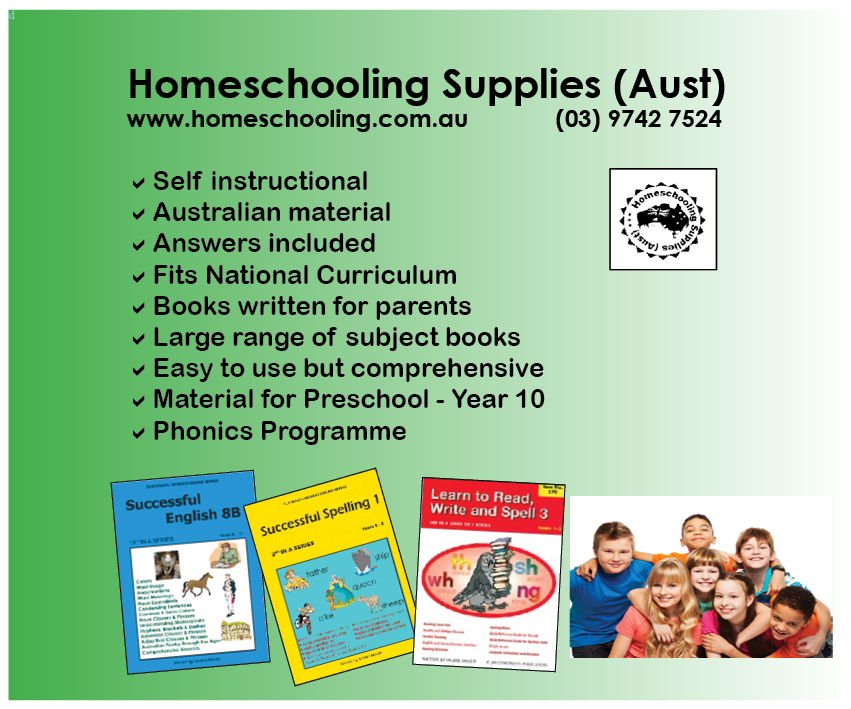 Something else that Valerie has mentioned "It is not necessary to register for homeschooling if travelling. Each state has different laws but they all require a fixed address  Registration is not to ensure standards but to ensure that the Education Departments get the same grants as if the children were in school."  Of course we all want to keep our children's education going whilst travelling, but we really don't want it to take over the trip.  THIS worked for us and I think it could work for you Too!
SO head on over and PLEASE in the comments section when you order, or if you speak with Valerie, tell them TAWK sent you!