TAWKer Supporters - Slide N Dry


Now this is the perfect idea for drying your washing whilst camping!  AND the best bit..... No need for any pegs!  Yay!  It's a pegless line with anchor points you can attach anywhere, and simply slide the clothes into the slots to dry.  It is fully portable, making it quick and easy to bring an entire line of washing indoors in one go, in case of rain.
Designed with travellers mind, the Slide n Dry pegless clothesline is perfect for camping  - it is so easy to put up and take down in a matter of seconds.  You DON'T have to un peg each item, you just grab the line and relocate!

Check out how it all works in this video....
Each pack is 2 metres long, containing 12 links. There are 24 slots for your washing so equivalent to 24 pegs.  And there's a whole range of colours!


Slide N Dry pegless washing line by Brighton Nu Link is proudly Australian designed, manufactured and packaged - we always love that.  Support Aussie business!

Review on the Slide N Dry Facebook Page
"We took our Brighton Nu-Links on our inaugural camping trip and we won't ever leave them behind again. It was so easy to hang up everything and anything we needed, and super quick to grab washers down when we needed to wipe up messes in an emergency! Our camping trip was a bit rainy on and off, but it was easy to move our line around to either avoid the rain or make the most of the sun. We attached it to tent poles and trees with no problems. What I really love is that even when hanging heavy towels, it doesn't droop and leave them trailing in the dirt." - Diane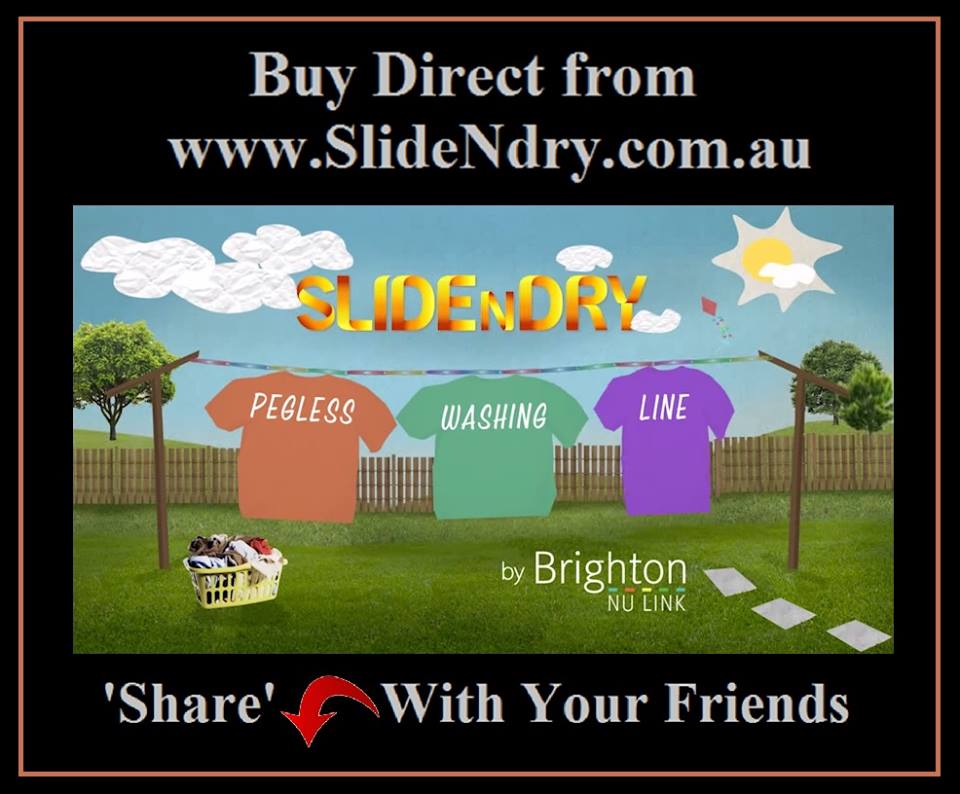 How can I find out more?

It's time to head to their website and support Slide N Dry.  AND best of all, because they are TAWKer Supporters, you get 'Four for the price of Two'!!  When you contact them, please use the code TAWK! So head on over to the Slide N Dry Website and get your order in!

Thanks Slide N Dry for being a TAWKer Supporter!

To find out other Products or Services that are Supporting TAWKing click here.

If you would like to suggest a business that you think we should approach then please let us know here and contact us or share this page with them. 
If you are a business that would like to become a TAWKer Supporter, then please apply here.

Disclosure:  We might get a benefit from our TAWKer Supporters BUT at no additional cost to you. You get a discount on an awesome product/service that we either used on our travels or we wished we did and we get to keep running TAWK!  WIN WIN all round.  Thanks for your support.
Disclosure: Throughout our site there may be some affiliate links. If you click them, we may get a small commission for your purchase but this is at NO additional cost to you. We might also get a benefit from our TAWKer Supporters BUT again at no additional cost to you. You get an something you want and we get to keep the lights on here at TAWK. #worksforbothofus   Thanks for your support of us supporting you :)


TAWK accepts no liability for any situations arising from using suggestions on the TAWK Site.