TAWKer Supporters 
Cockatoo Downs Farmstay 
Between Keith and Bordertown - South Australia


Cockatoo Downs Farmstay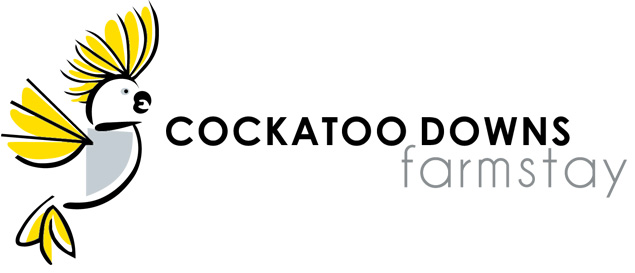 Cockatoo Downs Farmstay is one of those places that you will have a hard time leaving  (you just have to look at all their reviews on their Facebook Page by all the families that have stayed there to see that!) and we are so excited that they are TAWKer Supporters. One of our TAWKing families stayed there and just had to tell us about what a great time they had.  They said they thought Cockatoo Downs Farmstay might like to join the TAWKer Supporter Program AND we are happy to say... THEY DID!!

It's just one and a half kilometres off the Dukes Highway between Keith and Bordertown in South Australia and just 15 minutes drive to the local town of Keith.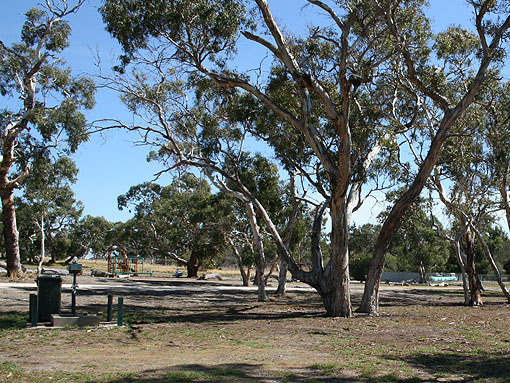 The large camping area has big gum trees that give shelter to the camping site.  One of the best things about being able to camp at farmstays in my opinion, are the wide open spaces, meaning you don't have to camp on top of each other. 
There are also several designated camp fires scattered around the camping area and all the wood is provided and delivered daily. I don't know about yours, but our family could do this for hours!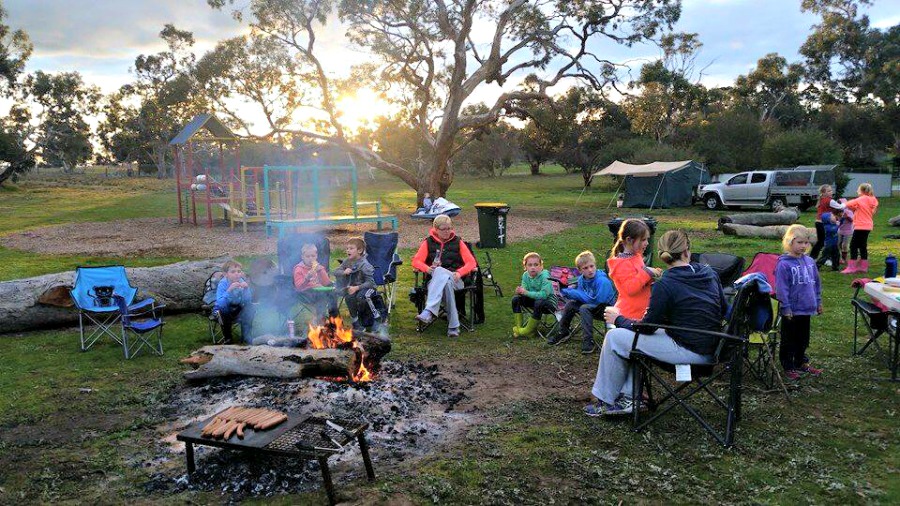 Review on the Cocktoo Downs Farmstay Facebook Page

"What a great place to take the kids for some farm living! We camped on one of their powered sites, close to immaculate toilet and shower facilities and surrounded by animals of all types. Fire pits and wood delivered to your site for toasting marshmallows at night, and a great host for the farm tour in the morning. We got to pat, hold and feed deer, acamel, baby chicks, lambs, calves, horses, emus, kangaroos, buffalo and goats!!" - Kerrie C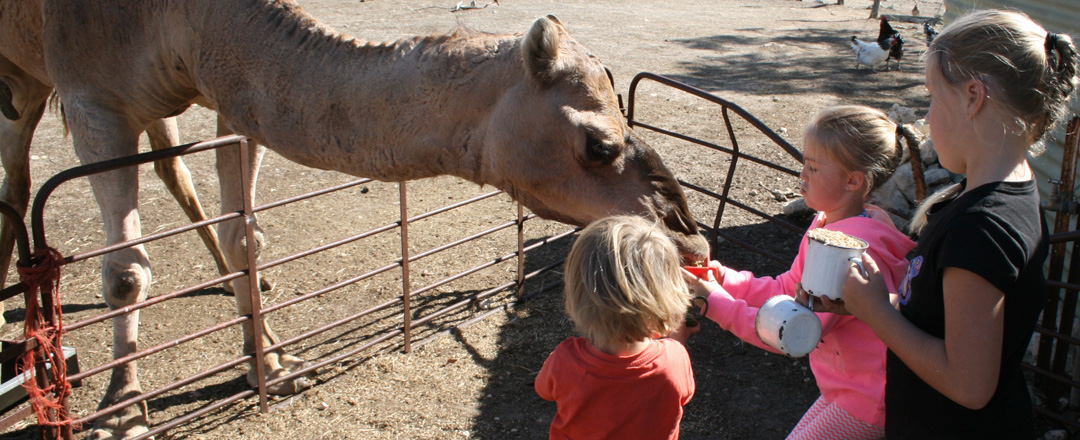 Cockatoo Downs Farmstay Experience

Every morning Cockatoo Downs Farmstay put on a farm tour for all guests to join, the kids (and you) get chance to feed the animals! They have geese, emus, chooks, kangaroos, sheep, deer, water buffalo and cows.  As well as a very special camel, called Camilla.

There's also a lake which is suitable for canoeing. Canoes, together with paddles and life jackets are provided for your use inclusive of accommodation rates.  This farmstay knows what families want and they are take every opportunity they see, to ensure you all have a great time here.
They area also pet friendly although dogs do need to be kept on a leash.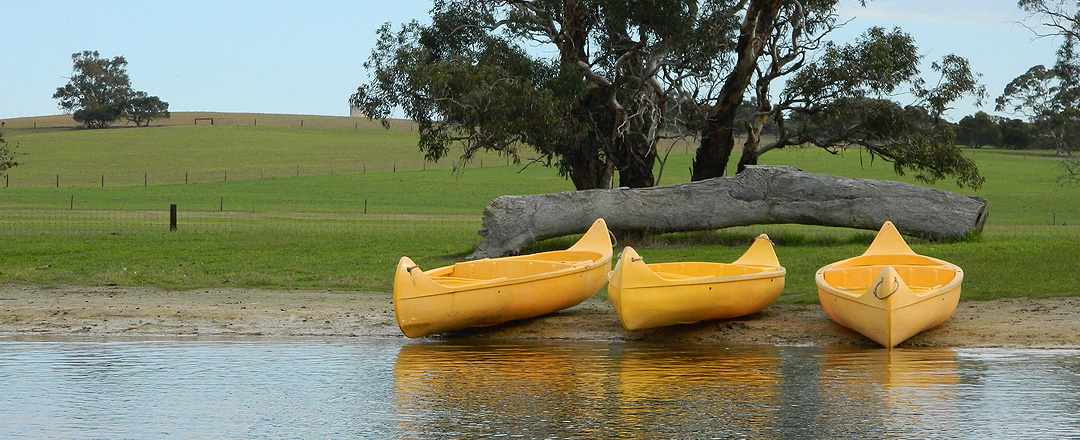 There's More!


As if there is not enough to do already, they also have; half a basketball court, volleyball net and archery! All, balls provided, together with archery equipment which requires a refundable deposit.

There's still more!!  They have a 'hay bale' maze, a playground, which is in view of most camp sites and now a rock climbing wall together with huge slides (moved from Greenhills Adventure Park) which you can see on the little news video below (also from their Facebook Page) which will be up and running shortly - the kids are going to love that!!


Review from their Facebook Page

"Such a great family getaway!!! Very friendly and helpful staff, so much to see and do, and the farm tour is such a highlight for the kids =) The prices are so reasonable, and include firewood and a farm tour. We will definitely be back, and are looking forward to it." - Carine T

Let's go!

Don't forget to grab your TAWK Membership Card and show them that you are TAWKers when you book in and then the kids will get to stay for 2 nights FREE. This is one to put on your 'must visit'  list and support them supporting you. There is also the Cockatoo Downs Farmstay Facebook Page, so make sure you head over there to 'like' and follow and for more information go to their website.
Grab your TAWK Membership Card NOW to obtain the TAWK Discount.

Thank You Cockatoo Downs Farmstay for being a TAWKer Supporter!

Check out other Caravan Parks or Stations supporting TAWKing here.

If you would like to suggest a business that you think we should approach then please let us know here and contact us or share this page with them. 
If you are a business that would like to become a TAWKer Supporter, then please apply here.

Disclosure: Throughout our site there may be some affiliate links including but not limited to Amazon. If you click them, we may get a small commission for your purchase but this is at NO additional cost to you. We might also get a benefit from our TAWKer Supporters BUT again at no additional cost to you. You get to something you want and we get to keep the lights on here at TAWK. #worksforbothofus Thanks for your support of us supporting you :)
TAWK accepts no liability for any situation arising from suggestions or businesses on the TAWK Site.