TAWK Featured Family -
'Livan for Now'

1.  Who are you?

Hello, we are the Sealby family from Brisbane. We are a family of 6 taking a year to travel Australia. Our house on wheels is a 24ft Jayco Expanda Outback. Our "are we there yet" machine is a Y62 Nissan patrol v8 petrol.  We've been on the road for 4 - 5 months doing an anti clockwise lap from Brisbane. Our names are Corey and Ally and our kids are Mackayla 15 , Chloe 13, Cody 10 and Ava 8.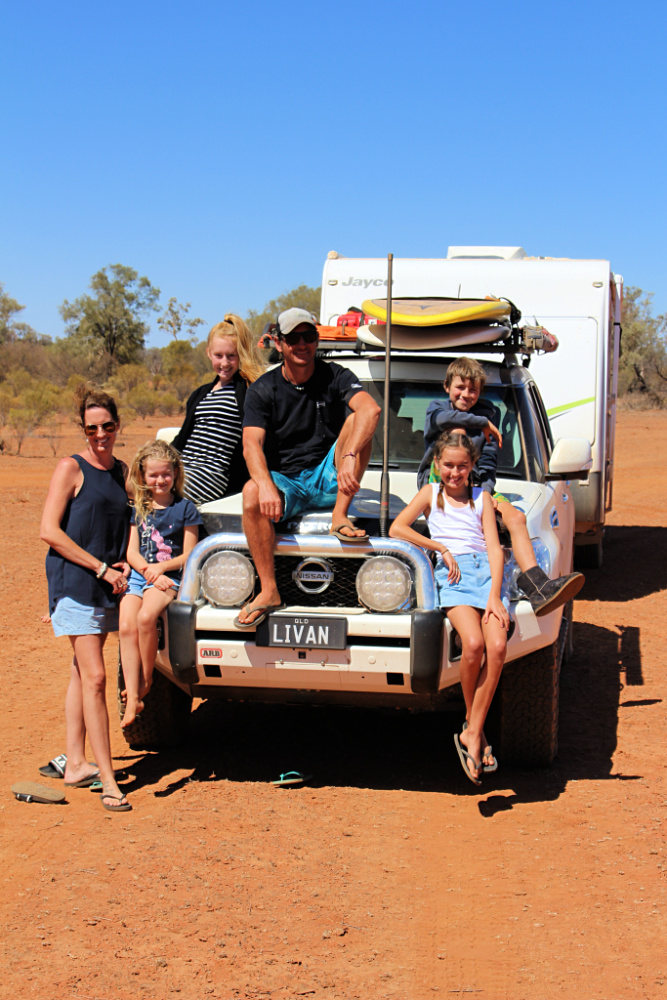 2.   Why did you make your decision to TAWK?
Travelling Australia with kids is something we've had in the back of our mind for a long time but like a lot of people we thought this was an unrealistic goal. A year or so ago we recently looked after a friends dog while they packed up and headed around Australia for close to two years. "Family Gap Year" was their travel name. We loved looking at their updates and it really made us seriously think that this was achievable. 
Ally's parents dream was to travel Australia when they retired. Unfortunately they both lost their life at an early age and never got to fulfill their lifelong dream. We are travelling Australia in their honour. 
Australian Kids Books by Roland Harvey
3.   How did you get organised and how did you prepare?
We decided in January 2018 this year that were sick of talking about it and we knew we had to set a date to leave and stick by it.  Our leave date was the first week of July. This would mean we would have a financial year to travel Aus and would give us 6 months to prepare, hoping everything would fall into place.
We sold an investment property, refinanced all our loans, saved like crazy, sold a lot of our belongings and rented out our home.  This would hopefully give us the financial freedom to travel Aus for the year.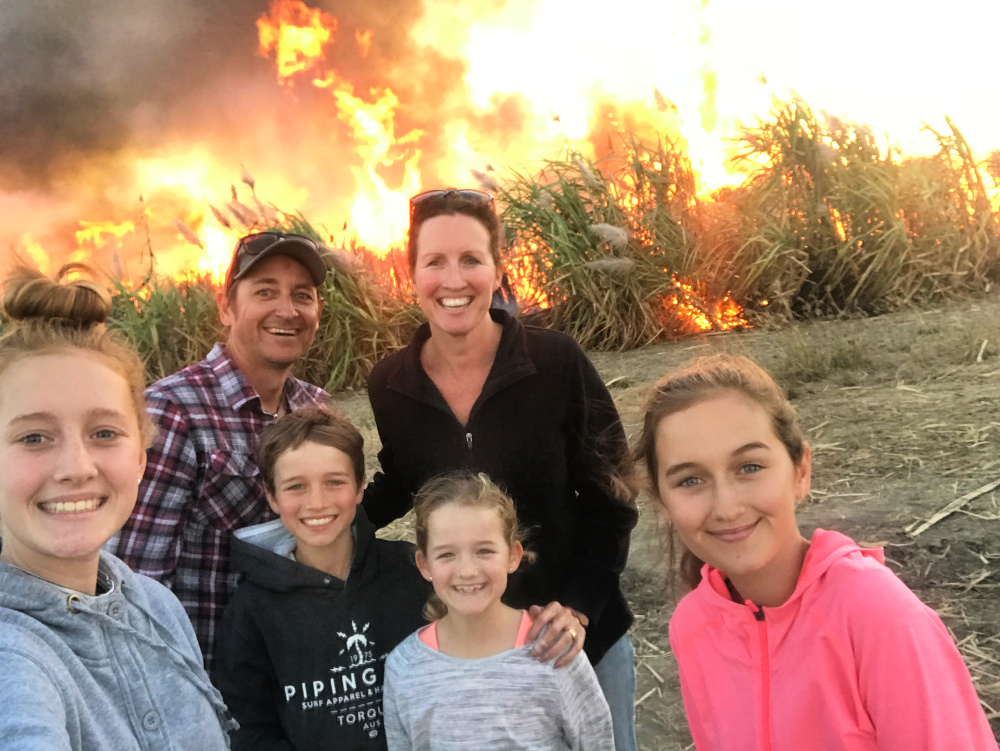 4.  What has been your biggest joy?
Our biggest Joy is actually living this amazing lifestyle for a year. It seems like there's a real social shift in Australian families and we feel it may no longer be to own your own home with a white picket fence but to travel Australia as a family.
Having the freedom to travel this amazing country and explore everything it has to offer is as good as it gets for us.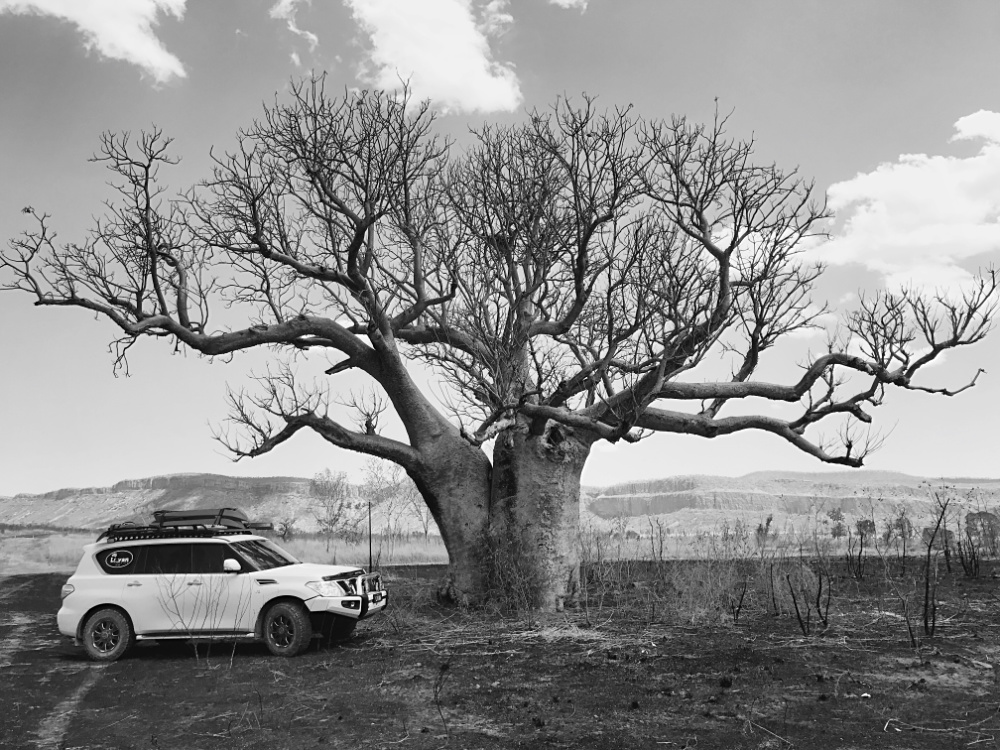 5. What has been your biggest challenge and how did you overcome it?
While travelling Australia we get to do and see some amazing things. The reality is it's not always rainbows and fairy floss. Travelling with 6 people in a van can be challenging. 
Friends and family back home are always on the back of our mind and not being their for them when they go through the loss of loved ones can be hard to manage emotionally. Constant contact with loved ones back home  helps us get through rough days.  There are many challenges you face while travelling but knowing we all have each other's back gives us the confidence to rise to the occasion and  overcome all obstacles.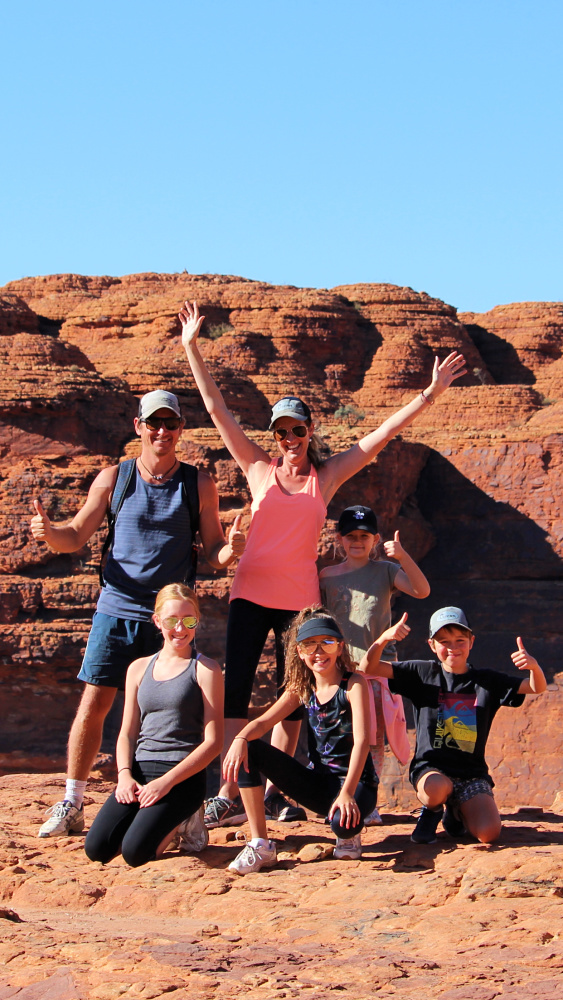 6.   Where have you enjoyed the most and Where disappointed you the most?
When we talk about favourite destinations as a family it's hard to pinpoint one location. As a family of beach lovers it's easy for us to say anywhere that's close to the coastline would be our top pick. We are currently exploring the Coral Coast and the beaches here are next level. Wow. Just when you thought you've seen the best beach in Aus, bang, there's another one, bang, there's another one.
The Coral coastline in WA is like being a kid and finding yourself in Santa's workshop.  Turquoise water, crystal clear foreshores, vibrant Coral a stones throw away and an abundance of fish are just some of the reasons why this coastline gets our "YOU LITTLE BEAUTY " tick of approval.
There's only one been one real situation we've been disappointed with during our time travelling Australia so far.  We booked a You Camp near Port Douglas that advertised as a certain farm with mountain views and a running creek. When we entered the property the locked the gate behind us with a padlock which made us feel a little creeped out.
When we arrived at "the camp"the entire bushland and surrounds had been burnt to a crisp and the ground was still smoldering with smoke and ash everywhere. There was no running creek, no farm  and no mountain views. When we asked the owners about the recent fire they said they tried to burn off some weeds the day prior and it got out of hand and pretty much had the entire property on fire. Once they left us to return to their homestead we jumped in the car and made a b line to the locked gate. We saw them hide a key under a rock near the gate, we unlocked the gate and hightailed out of there.  This was such a weird experience and for us was the most disappointed we've been on the trip. 

If you are thinking of Travelling Australia With Kids, then the
TAWK Guide

would be a great place to start.

Available for immediate download as an eBook AND now due to popular demand as a hard copy booklet.  Particularly good if you are like me and like to 'red pen' and make notes!

Click here for more information...

(We  appreciate you supporting us supporting you)
7.   How did you get organised with schooling, what did/do you do and how did you come to that decision?
The dreaded word - "Schooling". Ahhhhhhhhhh. 
Nah. It's not that bad, or is it!? Lol. When we were in the planning  stages of our trip we did a lot of research on this topic, we spoke to the kids principals and got as much advice as we could so we could make the best educated decision. Sorry about the pun!  
For us homeschooling would suit our plans better than distance education. It gives us a lot more freedom and for us it's very parent friendly. It's all done on text book and because our kids got an exemption from school for the year we don't really  have to over commit. 
At the beginning we tried to get them to sit down and complete 2-3 hours a day. This can be very trying at times with 4 kids and we soon realised we were fighting an uphill battle. We now let them complete their text books in their own time, whether it be while travelling or if we have some downtime during the day or night. There's less arguments and everyone is a lot happier.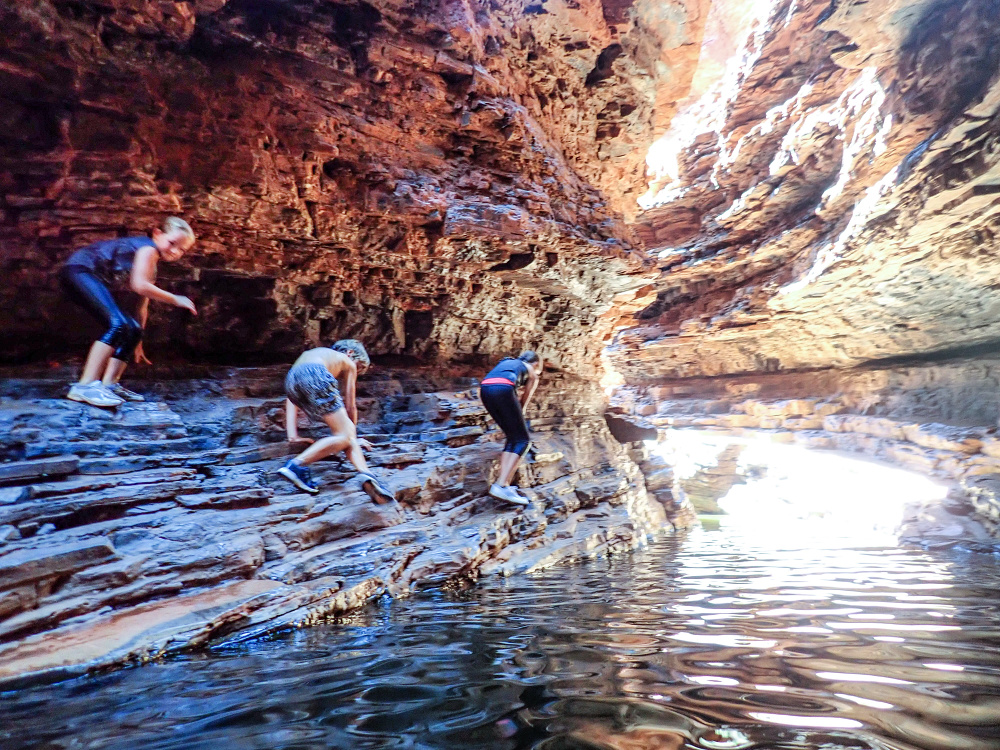 8.   What surprised you most about the trip?

The amount of people travelling this country has really surprised us. It's great!  So many like minded people out there, everyone with a different reason, a different story but all on the same road in one way or another.
How vast the Australian outback has also really surprised us. There's a lot more land out there than we really anticipated. So many different landscapes. It's mind blowing how beautiful our country really is.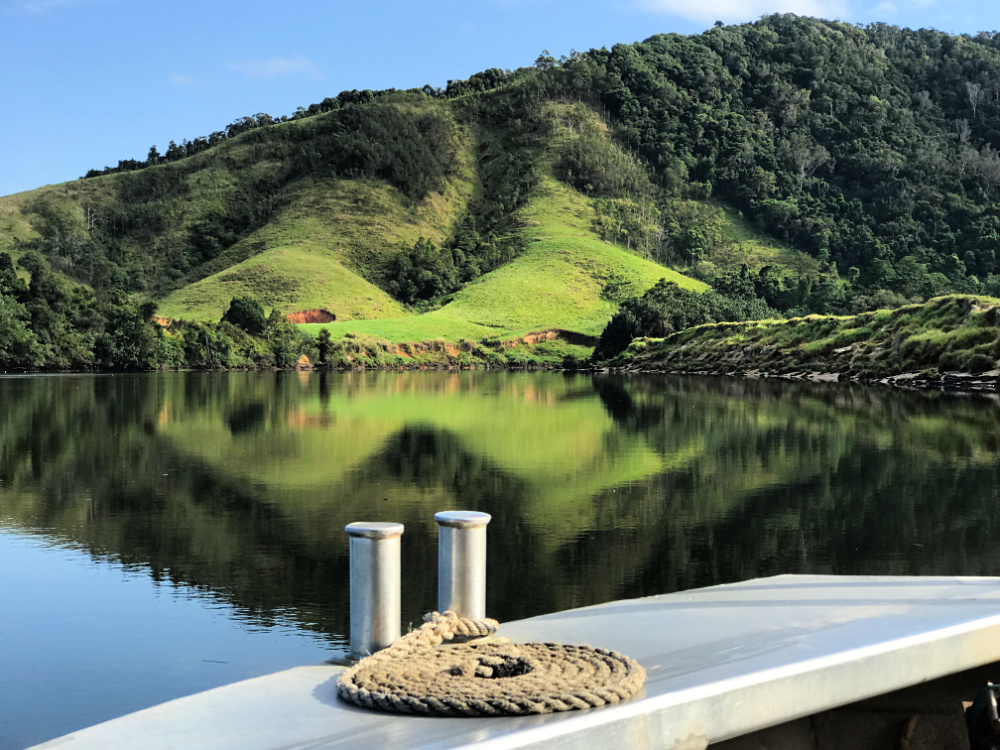 9.   What would be three pieces of advice to give to future TAWKers?
Our 3 pieces of advice are:
Travel your own journey.

Don't feel you have to see something or do something because you saw someone else do it. 



You won't see and do everything in this country.

It's to bloody big. Don't be disappointed with this. Your already out there exploring this amazing country. Be happy with that. 



Learn that you no longer have personal space. Y

ou soon learn this living in a box on wheels.
10.   How do you think that this adventure has changed your family?
If we've learnt anything as a family during our travels it would be to be more patient. Everything is heightened when you live in close proximity to each other. The smallest things can erupt like an Indonesian volcano. Take a breath, go outside, think about where you are and how hard you worked to get there, smile, turn around and be thankful for all that you have. 
Just go with the flow, don't take it too seriously and be sure to enjoy everyday. You never know when it might end. 
We'd love you to have a look at our Facebook Page and seem more of our adventures there.
If you would like to become a TAWK Featured Family, please complete the little form below :)

Disclosure: Throughout our site there may be some affiliate links including but not limited to Amazon. If you click them, we may get a small commission for your purchase but this is at NO additional cost to you. We might also get a benefit from our TAWKer Supporters BUT again at no additional cost to you. You get to something you want and we get to keep the lights on here at TAWK. #worksforbothofus Thanks for your support of us supporting you :)
TAWK accepts no liability for any situation arising from suggestions or businesses on the TAWK Site.