TAWKer Supporters 
Strahan Beach Tourist Park - Tasmania


Strahan Beach Tourist Park - Tasmania




Strahan Beach Tourist Park was recommended to us by a TAWKing Family, they said it was very family friendly and it would be good for other TAWKers to know about.  We approached this family run park and they were keen to get on board!  You know that, if that's the case, then they really are TAWKer Supporters and want you to experience their hospitality and enhance your travels at the same time.  They not only welcome you, but your pet too, so if you are travelling with yours, there's another reason to pop Strahan Beach Tourist Park on your 'Must Stay' list.
AND if the photo below does not convince you of how much they welcome families, nothing will!  I LOVE this....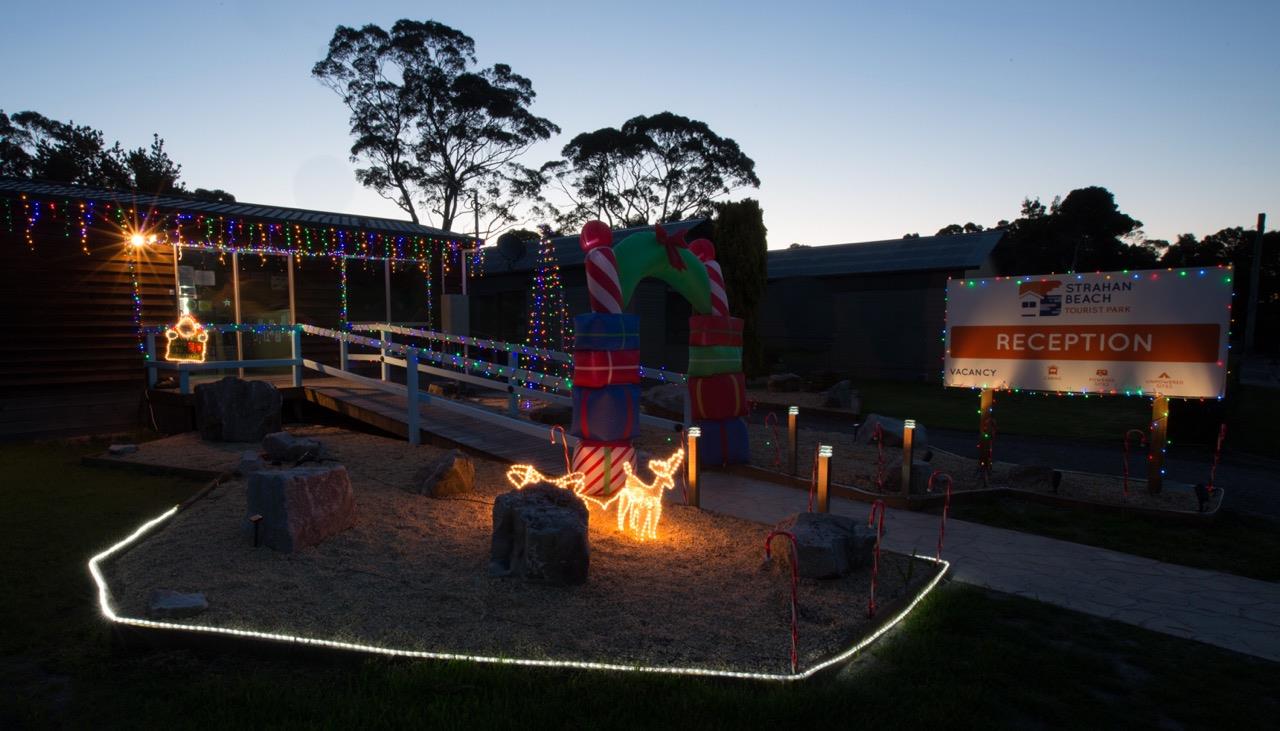 New owners have taken over the caravan park and they are keen to welcome families travelling in this beautiful part of Australia.  It's not only close to the amazing Strahan Ocean Beach but also a stroll into a great little town that was once voted 'Best Little Town in the World' by a reporter for the Chicago Tribune in the USA!

Visitors post on their Facebook Page
"Loved our stay at your park. Wish we were still there!! I've mentioned to all my friends on Facebook how great your cabins and services are. One has shared my recommendation to their friends. Thank you for our stay. We certainly plan to book again." - Tam J


Local Attractions

There are many local attrations and The West Coast Wilderness Railway is just one of them. It is running again after 40 years! The kids will love to jump aboard and as well as travelling through one of the world's last pristine wildernesses, they'll love crossing 40 bridges!  You'll also have the opportunity to visit an old gold mining settlement, explore the mine by candlelight and pan for gold in the river. (If you get any - don't forget who sent you!!).

Strahan also has some of the best wilderness experiences Tasmania and even Australia has to offer and the staff at Strahan Beach Tourist park will be able to guide you to make the most of your time here.

The locals say one night in not enough, nor is two, three or four! BUT just get here and do what you can, for as long as you can.

Review from their Facebook Page

"5 Stars!  Great family park with very friendly helpful staff and clean amenities." - Alex W


Let's go!


Don't forget to Mention that you are TAWKers when you book in and show them your TAWK Membership Card upon arrival, not only will the kids stay FREE but you'll also get free DVD and game hire!  This is a park that wants your business! So put them on your must visit list and support them supporting you. There is the Strahan Beach Tourist Park Facebook Page so ensure you go and 'Like' it, and their website is here.

Thank You Strahan Beach Tourist Park for being a TAWKer Supporter!

Check out other Caravan Parks or Stations supporting TAWKing here.

If you would like to suggest a business that you think we should approach then please let us know here and contact us or share this page with them. 
If you are a business that would like to become a TAWKer Supporter, then please apply here.

Disclosure: Throughout our site there may be some affiliate links including but not limited to Amazon. If you click them, we may get a small commission for your purchase but this is at NO additional cost to you. We might also get a benefit from our TAWKer Supporters BUT again at no additional cost to you. You get to something you want and we get to keep the lights on here at TAWK. #worksforbothofus Thanks for your support of us supporting you :)
TAWK accepts no liability for any situation arising from suggestions or businesses on the TAWK Site.