TAWKer Supporters - Blue Sky Days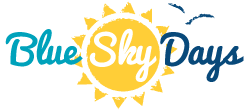 Australian owned and operated, TAWKer Supporter 'Blue Sky Days' is an online boutique beach store offering beautiful beach and outdoor products.  Blue Sky Day's have sought unique, innovative and lifestyle enhancing products from Small Australian Businesses.  These products can be enjoyed at the beach, at the park, at the caravan park or in your own backyard and pool and I think you are going to love their products!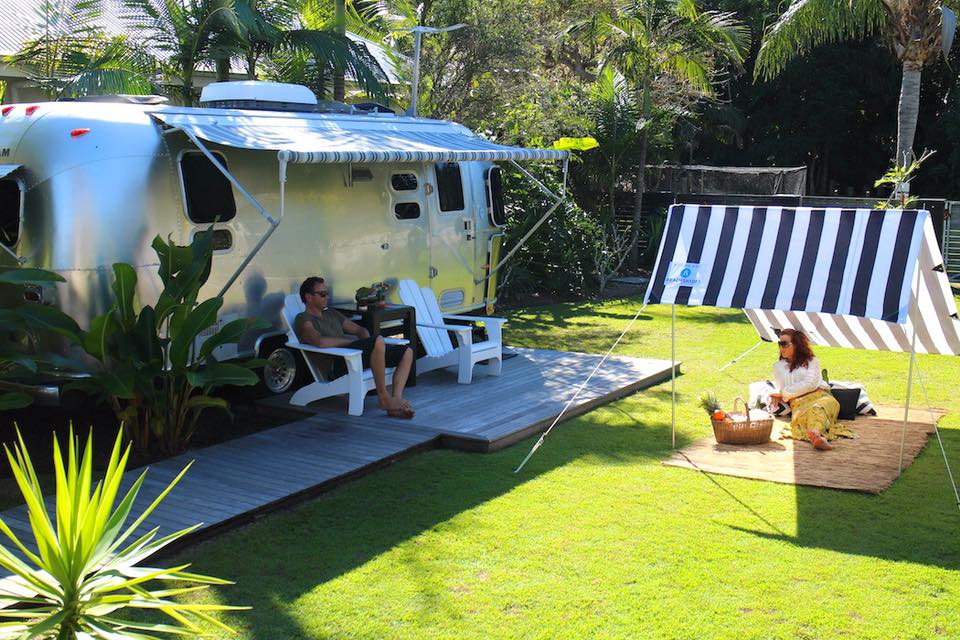 Sun shades! You always need shade in Australia - these are very compact and easy to use.  None of that fighting with the 'pop out' shade tents that have people laughing at you as you try to put them away.  These are simple and effective.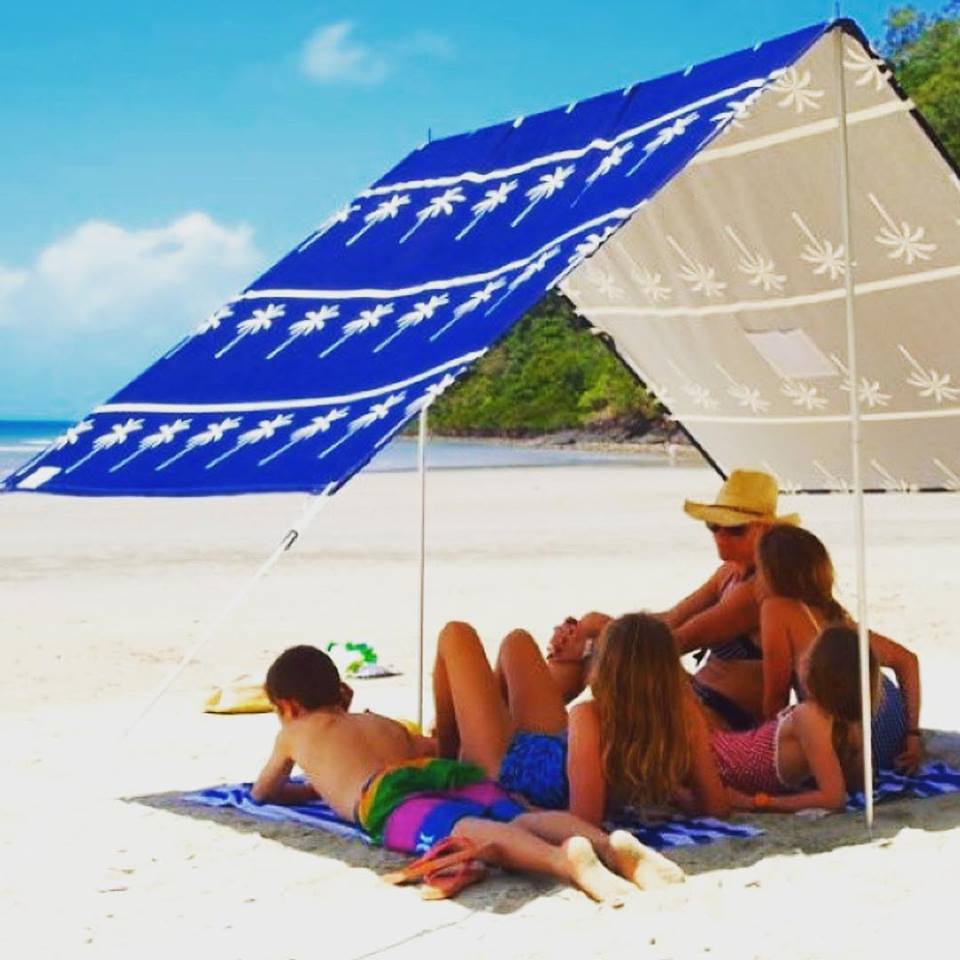 Reviews on their Facebook Page
"My Moroccan Blue Sombrilla is absolutely awesome, it's quick and easy to erect, and I can relax on the beach with full sight of my children, and we're all protected from the sun!" - Janetta D

Other products

Blue Sky Days have so many products that you'll love that you didn't know you needed!  AND so many of their products are easily packed away and as TAWKers, we need that!
The Turkish Towel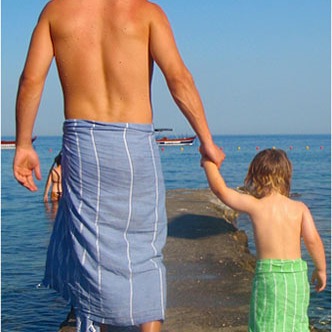 I have seen the Turkish Towel recommended on so many Camping forums for their space saving storage and the flexibility of use.  Grab a different colour for each member of the family.

Testimonial from their Facebook Page:

"Bought some beautiful Turkish towels! Absolutely love the sizes The smaller ones double as a sarong, and the larger ones as a picnic blanket!!" - Tina A
Think relaxing, think hammock!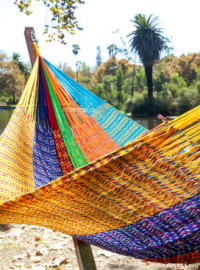 We took a hammock with us and we all fought for who would use it!  Blue Sky Days have BIG hammocks that fit two adults easily!  "Will the children get a look in?"  is my question!

There's more!

Inflatables


Blue Sky Days have some great products that the kids will love.  Check out their inflatables!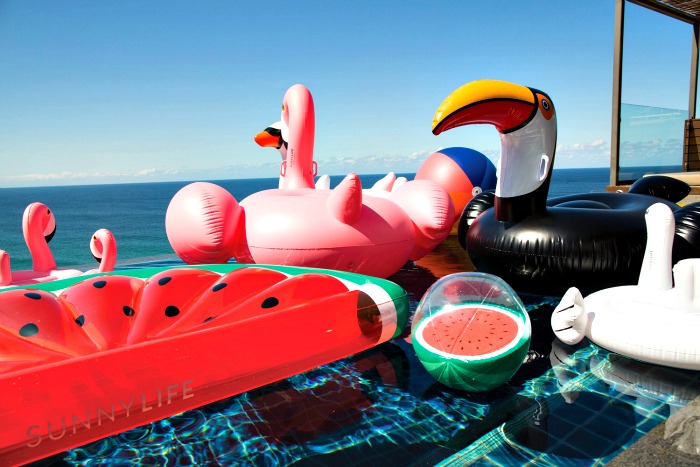 You know the little kids would love these - and I think the BIG kids will too.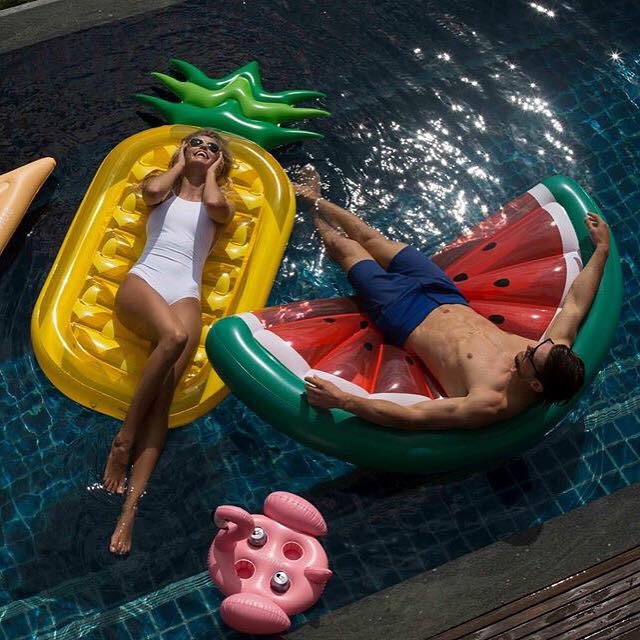 Music at the beach - no problem!


Blast your tunes using your tablet device without worrying about it getting covered in sand! The Tablet Sounds player houses and plays your track-lists straight from your electronic tablet (compatible with most devices) and one of them has a radio tuner as well.
So many more things.....


You really need to head on over to the Blue Sky Days Website to see their selection of beach and outdoor products as we really cannot list them all here.
AND best of all, because they are TAWKer Supporters, you get one day A 15% DISCOUNT!!  When you contact them, please use the discount code TAWK!  Head on over and see what you didn't know you needed. Click Blue Sky Days.
Thank You Blue Sky Days for being a TAWKer Supporter!

Check out other businesses giving TAWKers offers on products and services here.

If you would like to suggest a business that you think we should approach then please let us know here and contact us or share this page with them. 
If you are a business that would like to become a TAWKer Supporter, then please apply here.

Disclosure:  We might get a benefit from our TAWKer Supporters BUT at no additional cost to you. You get a discount on an awesome product/service that we either used on our travels or we wished we did and we get to keep running TAWK!  WIN WIN all round.  Thanks for your support.
Disclosure: Throughout our site there may be some affiliate links including but not limited to Amazon. If you click them, we may get a small commission for your purchase but this is at NO additional cost to you. We might also get a benefit from our TAWKer Supporters BUT again at no additional cost to you. You get to something you want and we get to keep the lights on here at TAWK. #worksforbothofus Thanks for your support of us supporting you :)
TAWK accepts no liability for any situation arising from suggestions or businesses on the TAWK Site.