TAWKer Supporters - Camooweal Caravans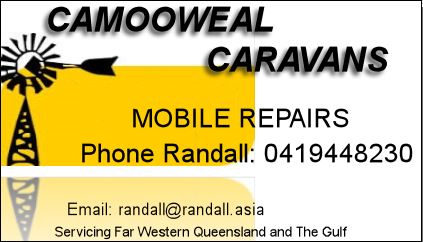 What a great idea; Mobile Caravan Repair Service!  From caravan awning repairs to wheel bearing and brake issues, Randall from Camooweal Caravans can help.

When you are travelling around, problems come up from time to time and you need to get them repaired.  If you are in the area of far western Queensland and the Gulf Country to the north, then you need to call Randall.
With Lawn Hill National Park and the Gulf of Carpentaria in the area, you will no doubt be passing nearby as you travel our wonderful country.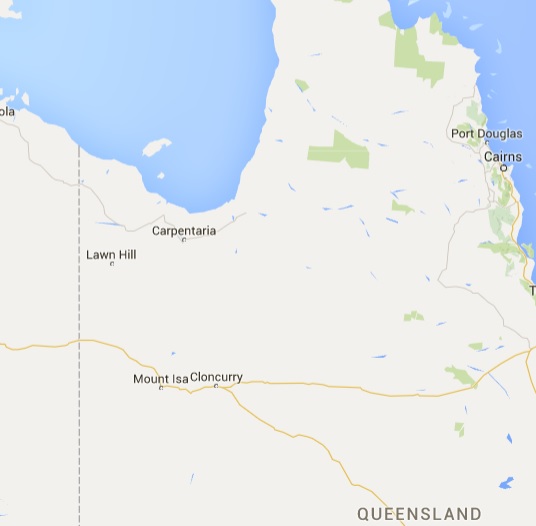 Randall's background includes some impressive areas -
Master Shipwright/Marine

Engineer/Design Engineer specialising in Marine Fit-outs

Design, fabrication and "hands on"  installation of Interior Furnishings

Electrical Schematics

Hydraulic Schematics

Plumbing, HVAC and more

Get Back on the Road Quickly!

His mobile repair service operates from his base in Mt. Isa/Camooweal.  It concentrates mainly on repair of caravan running gear (springs, axles, bearings etc) and he has arranged overnight spares from suppliers.

He also offers the services for the following:
Caravan awning repairs and replacement

Pop top repairs

Springs
Wheel bearings and brake repairs

Toilet repairs

DC Electrical Repairs/Alterations and

Installations, Interiors Repairs, Interiors, Design,  Fabricate and Fit.
Just about everything really!!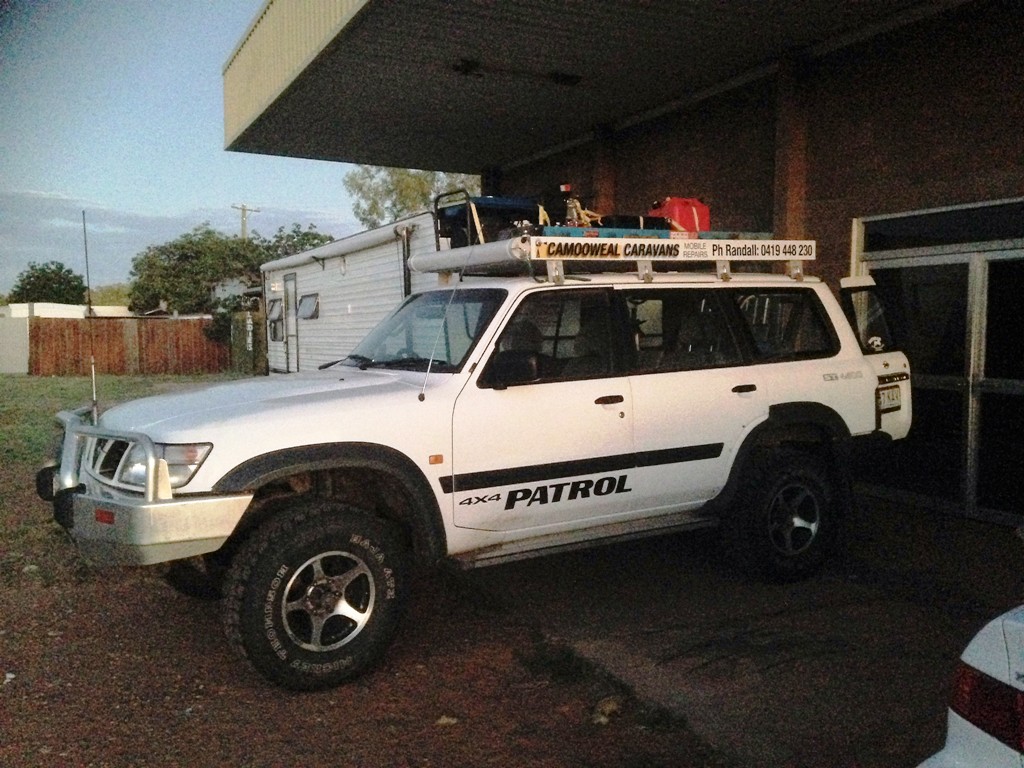 His Mobile Repair Unit is his Nissan Patrol, tooled up to handle any repairs, anywhere. He also has at his disposal; contract tilt tray operators to basically pluck any caravan from any remote site and bring them to my base if circumstances require, financially or practical.

In short, he offers a complete service for folks travelling through this beautiful part of Australia.
A few pics of Lawn Hill National park


How can I contact Camooweal Caravans?

You can contact Randall on mobile number 0419 448230 or email randall@randall.asia. Also visit his website which will also give you an indication of his other activities including Bus to Camper designs AND building an alternate suspension sustem!  He also has a fairly new Facebook Page that he's getting started on.
Don't forget to show him that you are a TAWK Member and you will get your 10% discount.

Thanks Camooweal Caravans for being a TAWKer Supporter!

To find out other Products or Services that are Supporting TAWKing click here.

If you would like to suggest a business that you think we should approach then please let us know here and contact us or share this page with them. 
If you are a business that would like to become a TAWKer Supporter, then please apply here.

Disclosure: Throughout our site there may be some affiliate links including but not limited to Amazon. If you click them, we may get a small commission for your purchase but this is at NO additional cost to you. We might also get a benefit from our TAWKer Supporters BUT again at no additional cost to you. You get to something you want and we get to keep the lights on here at TAWK. #worksforbothofus Thanks for your support of us supporting you :)
TAWK accepts no liability for any situation arising from suggestions or businesses on the TAWK Site.