TAWKer Supporters - Camooweal Caravans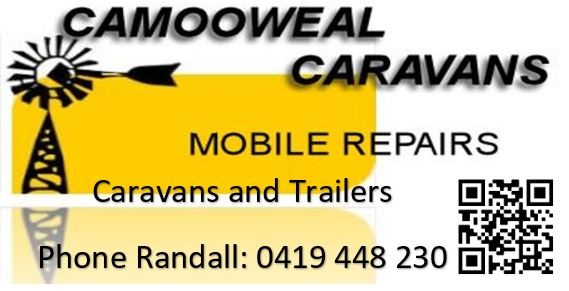 Scan the code to go direct to the Camooweal Caravans Website from your phone.
What a great idea; Mobile Caravan Repair Service!  From caravan awning repairs to wheel bearing and brake issues, Randall from Camooweal Caravans can help.

When you are travelling around, problems come up from time to time and you need to get them repaired.  If you are in the area of far western Queensland and the Gulf Country to the north, then you need to call Randall.
With Lawn Hill National Park and the Gulf of Carpentaria in the area, you will no doubt be passing nearby as you travel our wonderful country.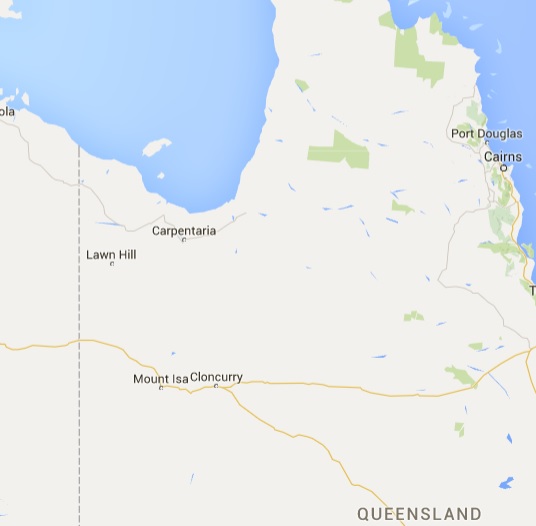 Randall's background includes some impressive areas -
Master Shipwright / Marine Engineer / Design Engineer

 

Design, fabrication and installation of all "onboard" systems
Get Back on the Road Quickly!

 Get Back on the Road Quickly!
His mobile repair service operates from his base in Mt. Isa/Camooweal. He supplies mobile caravan and trailer servicing and repairsin far western Queensland, Mount Isa, Barkley NT and The Gulf region.
He also has relocation options (tilt tray) to move your rig to a designated caravan park where you can continue to stay in your van whilst repairs are carried out.
Official repair agent for CIL, RACQ, RACV, NMRA, Aami and Suncorp.
For a full rundown on Camooweal Caravans Services, click here to go direct to his website.
Covers just about everything really!!
His Mobile Repair Unit is a Mitsubishi Express van, a complete workshop, tooled up to handle any repairs, anywhere.   In short, he offers a complete service for folks travelling through this beautiful part of Australia.
Visit his website here: https://camoowealcaravans.com/  and don't forget to also visit The Camooweal Caravans Shop: https://camoowealcaravans.com/shop/  where he sells some really handy items that often need replacing on vans.
See a few of them below, including The Randall Clip (he designed it himself!) It is an Anderson Plug retainer clip to prevent the Anderson Plug from coming off and dragging on the ground which can be a costly repair.  
| | | |
| --- | --- | --- |
| The Randall Clip | Split Door Latch | Inner Door Handle |
How can I contact Camooweal Caravans?

You can contact Randall on mobile number 0419 448230 or email randall@camoowealcaravans.com . You can also catch up with Randall on his Facebook Page .
Don't forget to show him that you are a TAWK Member and you will get your 10% discount.
Thanks Camooweal Caravans for being a TAWKer Supporter!

To find out other Products or Services that are Supporting TAWKing click here.

If you would like to suggest a business that you think we should approach then please let us know here and contact us or share this page with them. 
If you are a business that would like to become a TAWKer Supporter, then please apply here.

Disclosure: Throughout our site there may be some affiliate links including but not limited to Amazon. If you click them, we may get a small commission for your purchase but this is at NO additional cost to you. We might also get a benefit from our TAWKer Supporters BUT again at no additional cost to you. You get to something you want and we get to keep the lights on here at TAWK. #worksforbothofus Thanks for your support of us supporting you :)
TAWK accepts no liability for any situation arising from suggestions or businesses on the TAWK Site.