TAWKer Supporters 
Coral Coast Tourist Park - Carnarvon WA

.

Coral Coast Tourist Park


Coral Coast Tourist Park approached us to become TAWKer Supporters and to me that means they really want you to visit!  They want to support TAWKing families and offer you three nights FREE accommodation for the kids!*  You have to love that!
*Not available in July or August 
Just to cement the deal, an official recognition in the tourism awards November 2015 to which...they won Gold!  This is a Tourist Park that knows hospitality and go above and beyond to ensure you have a great time not only at their park, but also in the area.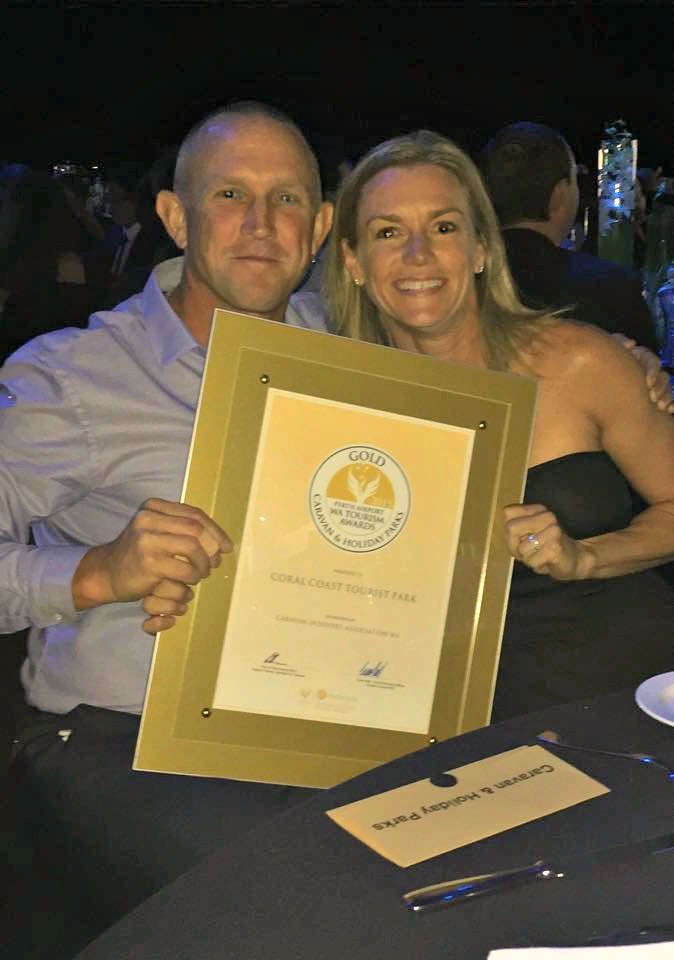 Located right in the heart of Carnarvon, you're walking distance from the town centre and magnificent waterways.  If you talk to many Carnarvon locals you will soon find out that quite a few people have actually chosen to live in Carnarvon because of it the amazing fishing. So if you fancy a bit of fishing whilst you are in town, ask them about those secret spots!

To do in the area

There is a surprising amount of things to do in the area; Head south of town and find Oyster Creek, Uendoo Creek, New Beach, Bush Bay and Gladstone. To the north there is spectacular fishing on offer at Miaboolya Beach, the Blowholes and Quobba Coastline including Gnaraloo and Red Bluff. 

If you love getting off road then then Carnarvon is a perfect base; follow the Outback Pathways' Kingsford Smith Mail Run. Brochures and maps are available at reception. You can also head inland and east to The Kennedy Ranges, Mt Augustus or Gascoyne Junction or to the coast and the rugged scenery of the north. Make your way up towards the popular surf and fishing destinations such as Red Bluff and Gnaraloo.
The staff at Coral Coast Tourist Park will help you make the most of your time here.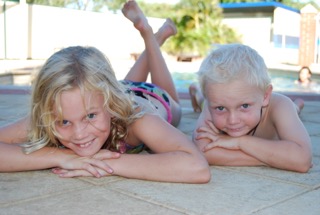 Review on Trip Advisor

"You guys are one of the B E S T Parks for campers on the road!!!! When we arrived after office hours, we were worried. But very clear and informative instructions where there to guide us and allow us to camp the night there!!! Facilities are first classclean. The environment was safe and secure cause you need a key to get into the shower and laundry block. The shower area where as big and good as a en suite bath with toilet! The staff was so lovely and helpful and welcoming even though we met her the next morning when we were about to leave. Price point is great for this place with the facilities they provide. 5 Stars!"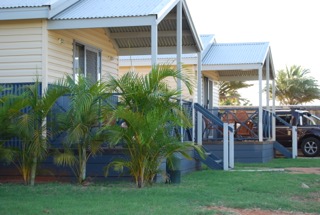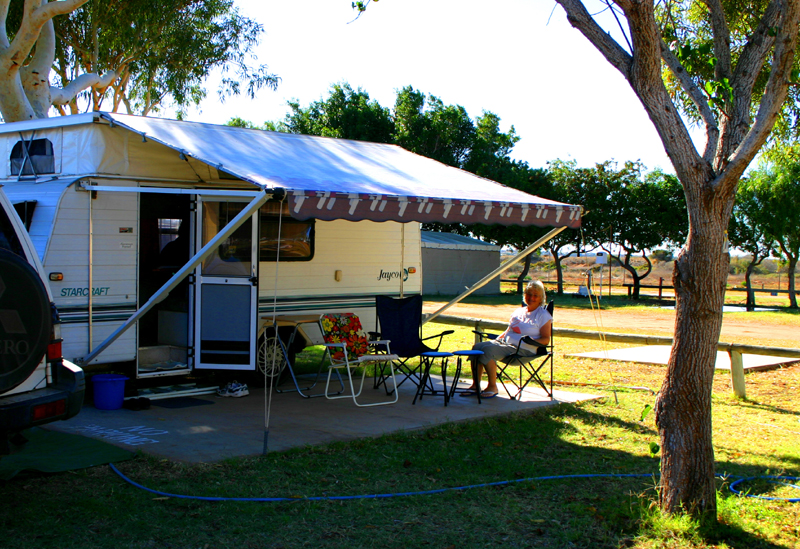 There's more

Our kids just loved a caravan park with a pool.  We might have travelled all day, seen the most amazing things but the thing they loved the most at the end of the day, was the simple pleasure of the pool.  Coral Coast Tourist Park have that covered. In fact our kids did actually spend quite a few hours in it (before we ran TAWK)!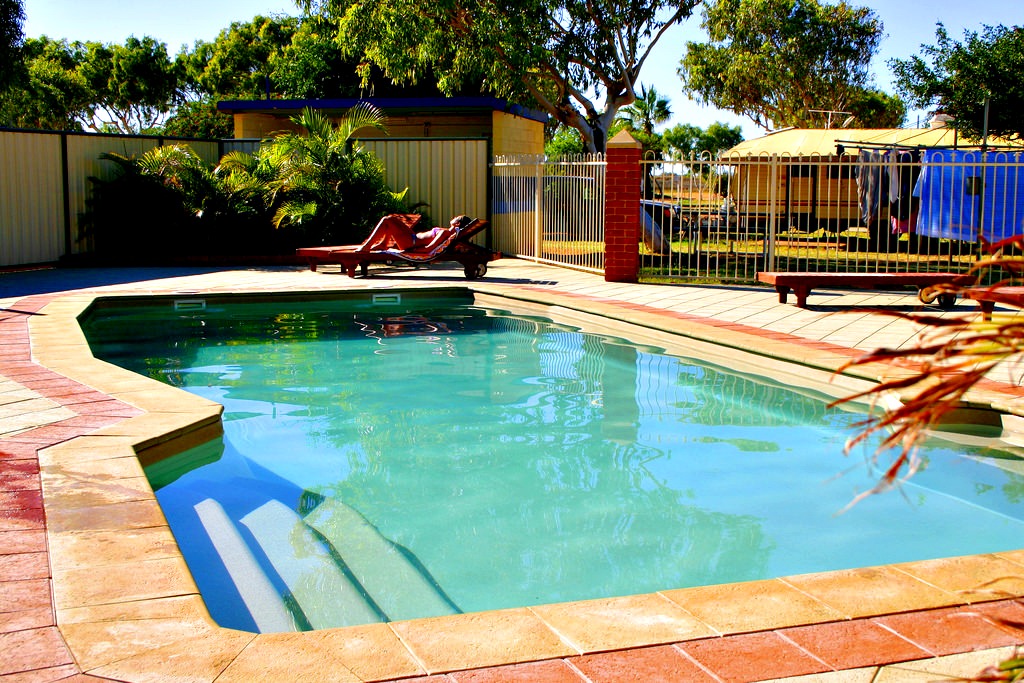 Review on their Facebook Page

"Stayed there in mid-may 2016 in a powered site in our motorhome...... what a treat ! By far, the cleanest, most modern bathrooms we had seen ! We were so lucky to be so close to bathrooms as they knew we had 3 kids. The staff were very helpful, cheerful + friendly. Easy walk to town for supplies + both pubs !! The concrete pad is appreciated too .... thank you , will definitely recommend to our friends/family!"
Bike Hire


Yes you read it right, you can hire bikes from them!  What a great idea if you have not brought your own with you on the trip and a great idea for something different!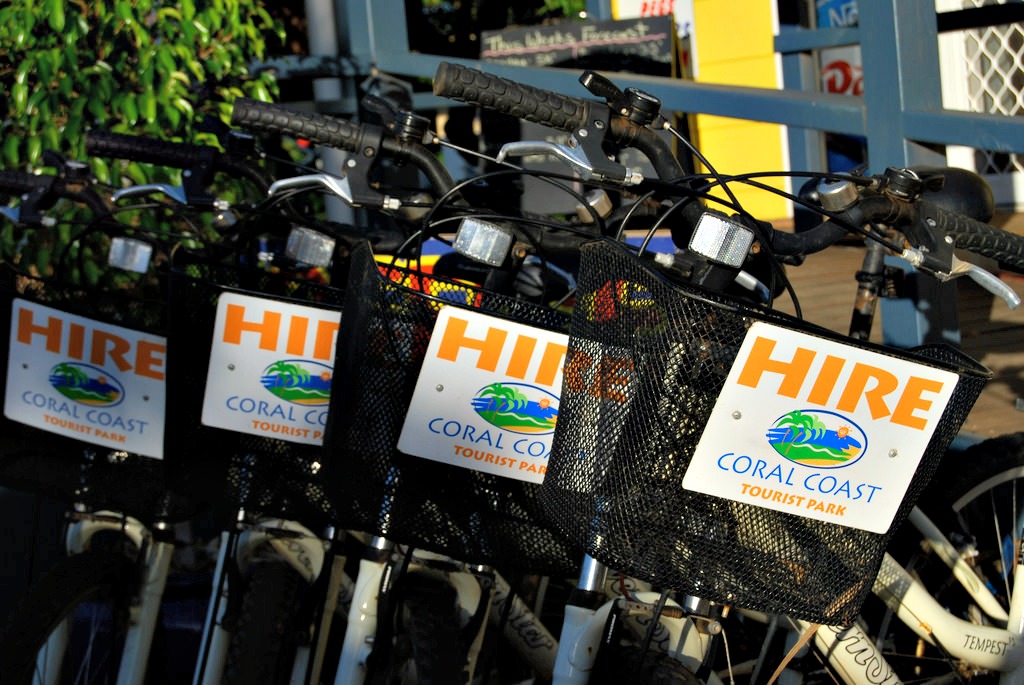 Where can I find out more?

It's time to head to their website and support the Coral Coast Tourist Park AND best of all, because they are TAWKer Supporters, the kids stay 3 night's FREE.   So head on over and book your stay at this great spot or put it on the must visit list and support them supporting you.
Please grab your TAWK Membership Card and show it to them when you book in and then the kids will get to stay for 3 nights FREE!!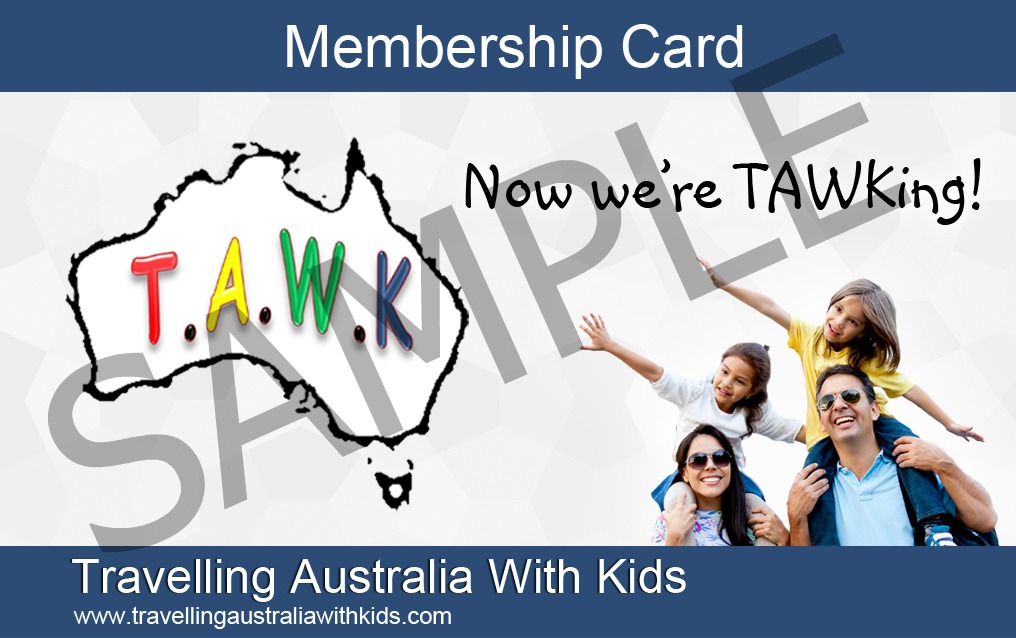 Thanks You Coral Coast Tourist Park for being a TAWKer Supporter!

If you would like to suggest a business that you think we should approach then please let us know here and contact us or share this page with them. 
If you are a business that would like to become a TAWKer Supporter, then please apply here.

Disclosure: Throughout our site there may be some affiliate links including but not limited to Amazon. If you click them, we may get a small commission for your purchase but this is at NO additional cost to you. We might also get a benefit from our TAWKer Supporters BUT again at no additional cost to you. You get to something you want and we get to keep the lights on here at TAWK. #worksforbothofus Thanks for your support of us supporting you :)
TAWK accepts no liability for any situation arising from suggestions or businesses on the TAWK Site.