TAWKer Supporters - Expedition Australia
Expedition Australia's BIG Lap DVD - Now ALSO on Blu-ray!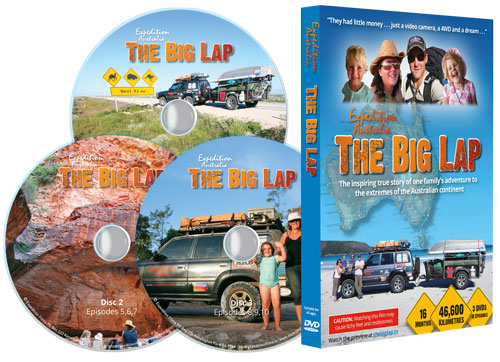 Steve and family are just like you and wanted to travel Australia to do The Big Lap.  For years they dreamed of leaving the rat race behind and doing this.  Finally they did it and they filmed it too!  If you want the heads up to what it might be like, then this will give you a really good idea.
There are plenty of travel shows on TV but none like The Big Lap.
They filmed the 10 episode series over 2 years including the planning and preparation for the trip and I think this is one of the best parts as it gives you thoughts on what you might need to do. They show the challenges of getting prepared and their journey. Steve includes all the highs but also the lows, giving a true indication of what life is like on the road.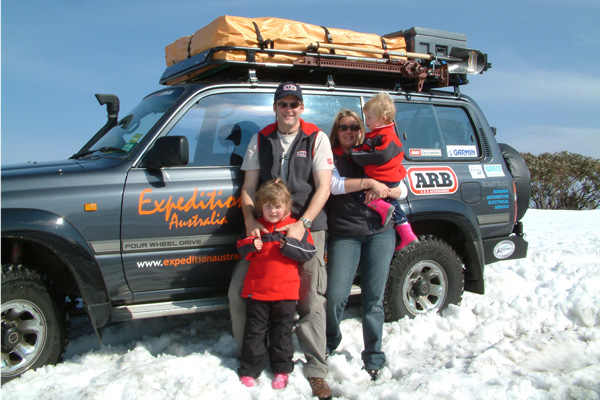 I find that most travel TV shows are very commercial and you do not feel like you are getting the inside information of TAWKing.The Big Lap is a much more authentic view of what it is really like, so you'll get a genuine sense of what to expect when planning your own trip.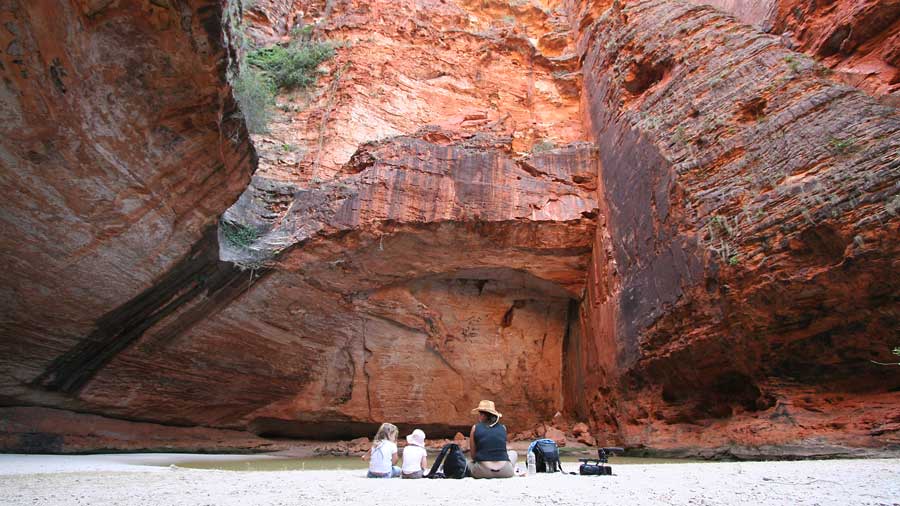 Reviews

I've actually watched the DVD with my family (and have done a review on it here), this was after we'd done our two year adventure and it brought it all back to us.  The kids were transfixed on the all the episodesa and we could all relate to so much of it.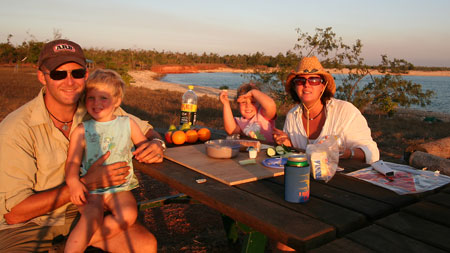 Reviews on their Website

"Wow, we LOVE your DVDs. Thanks so much for sharing your trip with us, we really felt like we were tackling it with you . . . we particularly liked the attention to every little detail, whether it was preparing meals, reading maps, shaking sand out of ones undies, or hiking to the most beautiful areas, these details made it so real." - Penelope

"Best Aussie adventure movie I have ever watched, a down to earth Aussie family living the dream." - Max
'Just received the Big Lap DVD, what a ripper, real down to earth people you are. You both have that mischievous/cheekiness and a liking for the simple things like a VB beer, none of the political correct stuff, the kids were terrific, they would have learnt heaps on the trip, good on you and all the best for the future." - Barry

Not always rosy

Of course as with any trip, things can go wrong and they did! One of the most heart rendering for us was when their vehicle rolled!  We were engrossed. They all escaped unhurt I might add here.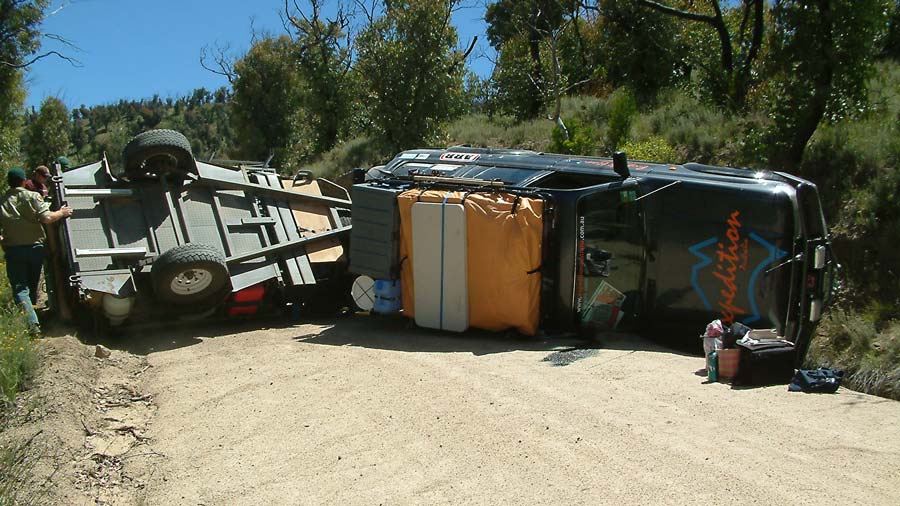 Like most of us, they were travelling on a very tight budget and actually ran out of money along the way.  They then came up with a great way to make some extra cash and frankly you could do this too!  This DVD set is worth it's weight in gold, if you are about to set out but we loved it after our travels too.  It's the video we wished we'd made of our trip. We could relate to every minute of it.

Where can I find out more?

It's time to head to their website and find out all that Expedition Australia have to offer and being TAWKer Supporters you get 10% off!  NOT only the DVD but anything on their store!  Use the code tawk10 - this is a one per customer offer, so make sure you get all that you need in the one fail swoop!

Thank You Expedition Australia for being a TAWKer Supporter!

If you would like to suggest a business that you think we should approach then please let us know here and contact us or share this page with them. 
If you are a business that would like to become a TAWKer Supporter, then please apply here.

Disclosure:  We might get a benefit from our TAWKer Supporters BUT at no additional cost to you. You get a discount on an awesome product/service that we either used on our travels or we wished we did and we get to keep running TAWK!  WIN WIN all round.  Thanks for your support.
Disclosure: Throughout our site there may be some affiliate links including but not limited to Amazon. If you click them, we may get a small commission for your purchase but this is at NO additional cost to you. We might also get a benefit from our TAWKer Supporters BUT again at no additional cost to you. You get to something you want and we get to keep the lights on here at TAWK. #worksforbothofus Thanks for your support of us supporting you :)
TAWK accepts no liability for any situation arising from suggestions or businesses on the TAWK Site.