TAWKer Supporters - Momento


Australian owned and operated, TAWKer Supporter 'Momento' are the perfect fit for TAWKers! They make it really easy to preserve the memories of your trip and in lots of different ways too.  You can get started straight away so that on you trip you can actually show other travellers your photo books. 
Other TAWKers love hearing your stories, where you went, what you found interesting, what the kids loved, this way you can just grab your photo books and show them.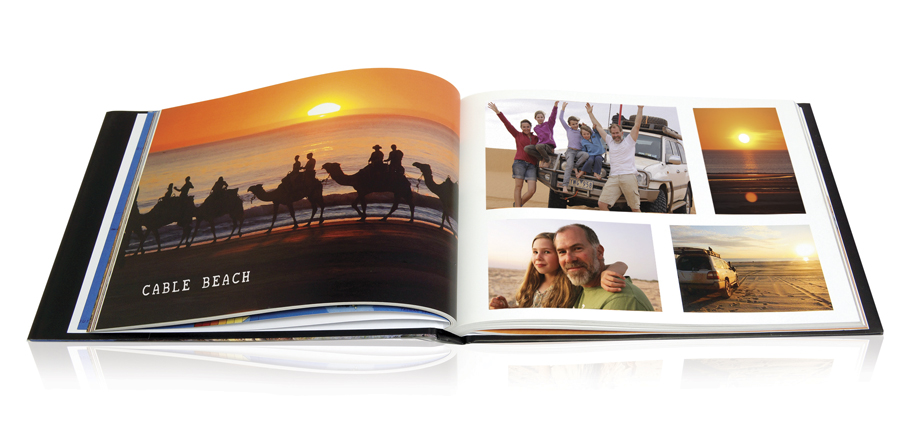 I love supporting Australian businesses and these guys are 100% Australian and operate from downtown Sydney!  They were the first on-demand photo book company in Australia and New Zealand.
With our ever digital world, it worried me that I would not be able to share our photos with our family and friends when we got back, as I never printed them off like I used to  - it just seemed so 'old fashioned'.  This is where the photo books come into their own. But it's the kids and I that look at them most!
What a great little project for the kids, to create their own book - one that they design and make themselves, with their favourite shots of their own trip.  You'll be surprised on the photos that they choose!

You just organise all your favourites in a book....or two...or three.  OK so I made a lot!  But we were gone a long time!!
By designing your own Photo Book you can organise them into Months or Places or Experiences (our caravan even has it's own book)!  It's a way to preserve your memories in hardcopy and makes them really easy to go through.
It's really easy, but just to help further, they have a range of videos to help you.  Here's one....
Momento have recently been recommended by Choice in 2015!  They've also won lots of awards - you'll have to head to their website to see all of them.  But it just proves what a great company they are. 
The computer software is easy to navigate and it's fun to design your own books, almost addictive - or it is for me!  Another great plus is that once the software is downloaded you can design the books even when you do not have internet connectivity.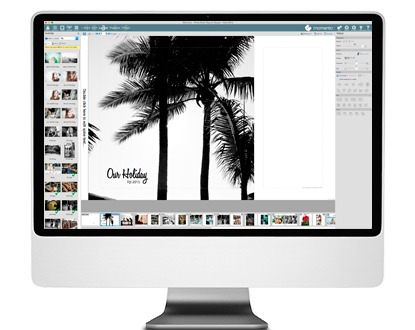 Review on the Momento Facebook Page

"I am ecstatic with receiving my first photo book. The software is easy to use. The printing quality is true. Production and delivery is fast. Can't wait to do another I will certainly be a returning customer." - Danica

Calendars
This was one of my favourite gifts for all the relatives!
I used to make calendars for my parents, my in-laws, my siblings and my friends.  The perfect gift, easy to buy, easy to send, cheap and they loved them! Of course I kept one for us too.  The perfect gift.

Posted on the Momento Facebook Page

"Hi all at Momento! We are thrilled with our 2016 calendars received for Christmas gifts, beautiful printing and presentation. Thank you for producing such great products!!" - Ros Farr

What else do they print?

They print a lot of things! 
Notebooks

Diaries

Greeting Cards and


Recipe Books!



So the best way to find out is to head to their website and find out.  Please support Momento as they are supporting you. Being TAWKer Supporters, you get a special deal.  So head on over to the Momento Website TAWK page to find out more about their deal for you and get started!
Thanks Momento for being a TAWKer Supporter!

To find out other Products or Services that are Supporting TAWKing click here.

If you would like to suggest a business that you think we should approach then please let us know here and contact us or share this page with them. 
If you are a business that would like to become a TAWKer Supporter, then please apply here.

Disclosure:  We might get a benefit from our TAWKer Supporters BUT at no additional cost to you. You get a discount on an awesome product/service that we either used on our travels or we wished we did and we get to keep running TAWK!  WIN WIN all round.  Thanks for your support.
Disclosure: Throughout our site there may be some affiliate links including but not limited to Amazon. If you click them, we may get a small commission for your purchase but this is at NO additional cost to you. We might also get a benefit from our TAWKer Supporters BUT again at no additional cost to you. You get to something you want and we get to keep the lights on here at TAWK. #worksforbothofus Thanks for your support of us supporting you :)
TAWK accepts no liability for any situation arising from suggestions or businesses on the TAWK Site.