TAWKer Supporters - Wombat Discovery Tours
Trentham Victoria


Wombat Discovery Tours

 Wombat Discovery Tours are one of those small family owned businesses that we at TAWK like to support.  They are situated in Trentham, Victoria.  They know those secret spots in the area, that most people don't know about or maybe just cannot get to in their current vehicle.  This is where they come in, and you and the kids will love it!!
PLUS they also have Farm Stay option, where you can stay in the main house or in your own accommodation (see bottom of page).

They specialise in taking small groups into the Australian bush, to explore Australia's wild and wonderful treasures.  They do offer a large range of tours but they can also easily customise one to your needs or interests and that is the advantage of a small family run business.  They are flexible and if you want it and they can do it, they will!
Their 4 x 4 bus, can take a maximum of 11 passengers which is the ideal small group number to keep the tour personal. 
The Tours - Summarised Briefly

The Day Discovery Tour

This tour takes you through the Wombat State Forest, you'll travel off-road through the forest and see a variety of Australian natural landscapes as you traverse the great dividing range.  You will also see many wild animals in their natural habitat.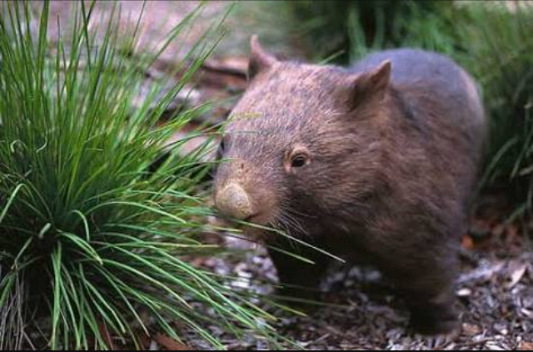 The Night Discovery Tour

What is it about travelling at night or night time tours that the kids love?!  Well, I think they will love this.

Most Australian native animals are nocturnal (come out at night time). So Wombat Discovery Tours will use the 4 x 4 bus to get you to their special locations in the forest and then take you for a short walk with a spotlight to see what might be about.

Produce Tour

This tour takes you around the local area, tasting local produce and gives you a real appreciation of where your food comes from.  You will also meet the people behind the product. It stops to taste fine wines as well as fine foods, where the product is made on the property, all samples are included in the cost of the tour.
This tour can also be tailored to suit your tastes and interests.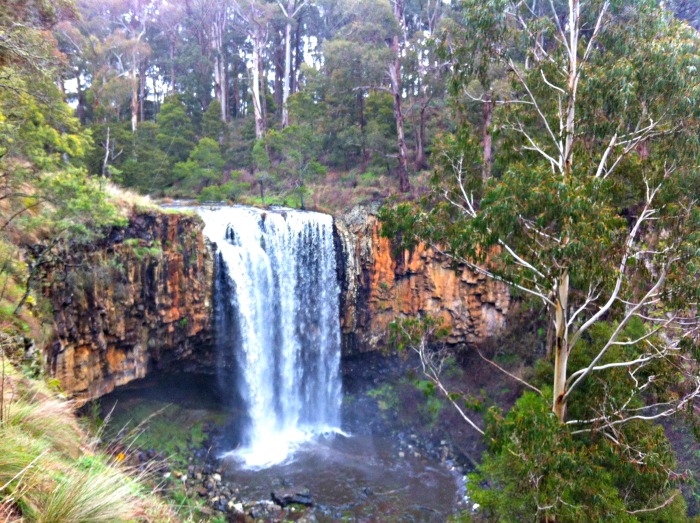 The Nocturnal Special

Now this tour combines parts of both the day and night tour together.  It incorporates, as well as many other great spots, the lovely Trentham water falls. You'll also see some historic sites of the gold rush, all before it gets dark. Then, you'll stop for dinner and after that, venture back into the forest with a spotlight looking for wild animals like; wombats, kangaroos, wallabies and owls.

Custom Tours

Yes!  They will also custom your tour!  If you have always wanted to go somewhere but feel that you are not set up for the adventure, then you can send them your rough plan and take advantage of their equipment and experience!  If they can do it, they will do it.

But there's more...

Farm Stays


Newly addition to Wombat Discovery Tours is the opportunity to stay on the farm. You and the kids can experience Australian Farm Life!  Ours love this sort of thing and I'm sure your kids will too.
Here they will see; goats, horses, ducks, rabbits, chickens, yabbies, the dog and the cat and hopefully kangaroos, echidnas, koalas, cockatoos, magpies and of course wombats!

There's lots going on at the farm including the milking, collecting of the eggs and produce from the garden, petting and playing with the animals, bushwalking. They also utilise the produce to make some delightful farm fare likes breads, cheeses and pate.
They can accommodate up to six in the main house and if you have your own accommodation - caravan, tent, camper, bus etc, you can also stay. You'll need to contact them for details - see below....

Where can I find out more?

It's time to head to their Website and support the Wombat Discovery Tours AND best of all, because they are TAWKer Supporters, TAWKers get discounts.   So head on over and find out more AND of course put them on your 'must do' visit. Support them supporting you. Oh, also to stay in touch with them, go like their page on Facebook.

Thanks You Wombat Discovery Tours for being a TAWKer Supporter!

Check out other TAWKer Supporters Here

If you would like to suggest a business that you think we should approach then please let us know here and contact us or share this page with them. 
If you are a business that would like to become a TAWKer Supporter, then please apply here.

Disclosure:  We might get a benefit from our TAWKer Supporters BUT at no additional cost to you. You get a discount on an awesome product/service that we either used on our travels or we wished we did and we get to keep running TAWK!  WIN WIN all round.  Thanks for your support.
Disclosure: Throughout our site there may be some affiliate links including but not limited to Amazon. If you click them, we may get a small commission for your purchase but this is at NO additional cost to you. We might also get a benefit from our TAWKer Supporters BUT again at no additional cost to you. You get to something you want and we get to keep the lights on here at TAWK. #worksforbothofus Thanks for your support of us supporting you :)
TAWK accepts no liability for any situation arising from suggestions or businesses on the TAWK Site.