TAWKer Supporters -
Action Bike Ski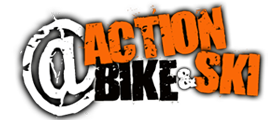 Action Bike Ski

Action Bike Ski owners Shayne ("Scratcha") and Julie are TAWKers themselves and approached us to become TAWKer Supporters!  They have just finished a trip and know just what you need to make the best of your trip around Australia.  You have to have a look at all that they sell and offer.  I was astounded and I think you will be too.  So many things that will make your trip amazing are here in one place!

Check out this little video as it will give you more of an idea.....
"you guys are real, and you get it, you don't try and sell us stuff we don't need, and you always know what is going to suit us best" Steve, long time customer.

I seriously think that there is nothing that they do not sell to deliver FUN for you and your family as you travel the country.  Having just completed a trip them selves are perfectly positioned to giving you the best advice of what you may need, at the best possible price, with the best possible service – all enabling you to have the most FUN possible on your trip around Australia!
Look at all these categories...

Tours and Hire on The Murray!

Not just a great shop, Action Bike Ski offer you guided tours of the Iconic Murray River.  They have the experience in the area and they can do all the work for you, and show you where to go to get the best out of the area. OR if you would rather get out there on your own, they have self guided tours where you can go where you like and go at your own pace.
The team at Action Bike Ski are always on hand to provide advice and guidance to families who wish to make the most of their time on the water. They understand your needs as you travel the country as they are TAWKers! 'Scratcha'  is also a favourite with the kids! He loves to chat at their level.
All the team are really keen to help TAWKers get the right gear to ensure they have the best fun possible while enjoying their precious trip with their kids.  Meet them below....

Family Owned and Operated


Where can I find out more?

It's probably time to head over to the Action Bike Ski website now. Careful though....you will spend!  Luckily they are offering TAWKers a 10% discount!  So pop in the code TAWK and support this great family business that is supporting you.  Also ensure you follow their Facebook page for any specials.

Support this great Aussie Business that is supporting you!!
Thank You Action Bike Ski for being a TAWKer Supporter!

If you would like to suggest a business that you think we should approach then please let us know here and contact us or share this page with them. 
If you are a business that would like to become a TAWKer Supporter, then please apply here.

Disclosure: Throughout our site there may be some affiliate links including but not limited to Amazon. If you click them, we may get a small commission for your purchase but this is at NO additional cost to you. We might also get a benefit from our TAWKer Supporters BUT again at no additional cost to you. You get to something you want and we get to keep the lights on here at TAWK. #worksforbothofus Thanks for your support of us supporting you :)
TAWK accepts no liability for any situation arising from suggestions or businesses on the TAWK Site.