Grab a Score Sheet!

You've got the TAWK Quiz Book for all the Family and now we have made it easier to keep score.  NO more grabbing random pieces of scrap paper or writing on the back of information brochures, you can now keep track of your scores here.
Just click here to download your score sheet and then you can print it off OR on some devices you would be able to mark directly on the PDF.

You can also click on the image below to download the file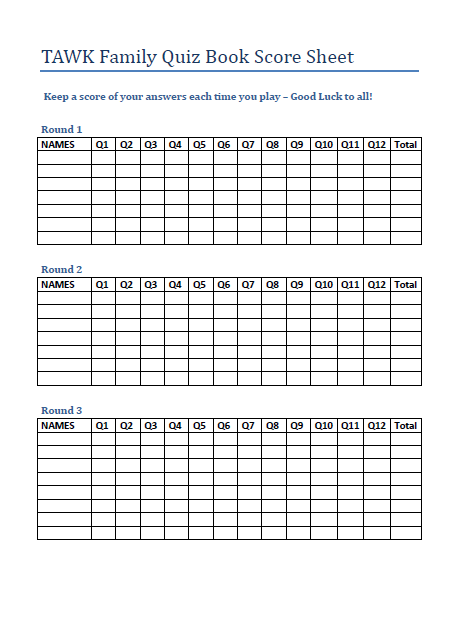 Good Luck to all Players!

A great way to recognise other families also Travelling Australia With Kids