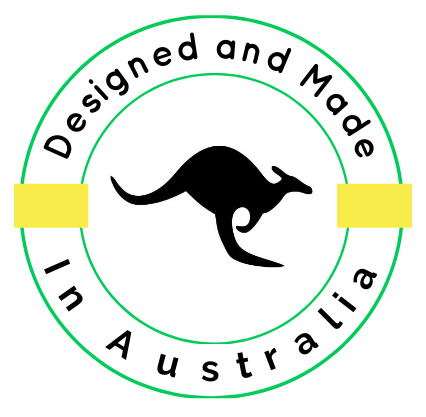 The Quiz Book for all the Family

Grab your copy of the TAWK Quiz Book for all the Family.  Designed and Made in Australia ❤❤
Screen Free time as a family is something to treasure and our Quiz Book for all the Family can help you do that.  Whether you are sitting round the table after dinner and want to play a few rounds together or you are sitting round a campfire. Plus, travelling across our great land, sometimes means hours in the car.  Now you can utilise this time and educate the kids as you go. Shhhhh!!  Don't tell them!
It will be a fun time for all members of your family as every family member has questions at their own levels; from Pre-primary through to adults.  Check out my little video below to explain further.

Screen Free Time as a Family!!
With 960 Questions!




The Quiz Book With Questions for ALL the Family

Available in Hard Copy

 $24.95

(We can post to a Post Office near you or where you are headed if you are travelling C/-)


or eBook  $14.95

AND Let the games begin!

"I bought this the other day and found it fantastic so far. I home school my 7yr old son and used it as a sort of pop quiz. It covers so many different things and I found myself picking questions from different age groups to test my son. He found it great fun" - Claire P.
Solved!!  Time in the car can now be passed with FUN and education!
With Questions for ALL the family
"We would like to highly recommend this little beauty!! We are on our last day of our 3 & 1/2 month journey travelling Australia and this book was fantastic to pass the time on our long drives. It's suited our family perfectly. The questions suited all of our four children aged 4, 6, 8 & 10 - although I found mine a little too hard . When we finished the book we started again to see how good our memories were! Great old fashioned fun! Thank you TAWK - Jane H

I wrote this family quiz book with the kids education in mind, in consultation with teachers from my children's school. 

I also wanted it to be all inclusive so that all members of the family in the car could take part.
With questions for every age group in each subject, it 'evens' the playing field and you really can play against each other.
And of course I want it to be FUN!

It's bloody brilliant. Kept the kids entertained for HOURS - Michael Hill from AirCamp
My little video explanation....


"We love the Quiz Book. Makes the trip fly by"  -  Fiona 
Educate the kids as you travel! (and they won't even realise it!  Shhh...)


This is the Family Quiz Book that I wanted when we were travelling
- one we could all play together!
"Thank you so much for your awesome quiz book!! We aren't travelling but as we try to do some whole family activities at home that don't involve screens I was looking for a new board game or something similar - well we ended up all 'playing' your book every night for a week and had a blast. The best bit was that our nearly 7 year old son, who absolutely HATES practicing reading (often bellowing "but what's the point?") totally loved his turns of being Quiz Master! So for anyone who has a child who doesn't like reading, I would say - get this book!" - Karen A

It's designed for all the family to compete against each other. How?

With Questions for ALL the family.

We have made it with 10 rounds and 12 subjects in each round, with 8 questions in each subject - that's 960 questions!
One question for Pre-Primary children (ages 3 - 5)

Two questions for Young Children (ages 6 – 8),
Two questions for Older Children (ages 9 – 12),
One question for a Teenager (some older teenagers able to complete questions for Adults) and
Two questions for Adults.
Hopefully we have every family combination covered.
Of course you can pick and choose which level question difficulty you think is more appropriate for your child (or you!).

If you have 1 child, 6 children or a number in between - we have it covered!

"Thanks Mandy this is awesome!! I just love it I'd better get some practice in before our road trip" - Jodie
Our Family Quiz Book is also available as an eBook
This means you can download it to you iPad/Tablet or even your Smartphone! ** This way you call play the quiz on the road. You could also play from your computer. (Hey, you can print it off if you like, but at 255 pages....that's up to you!)

**  If you download via your Smartphone - please note it will go into your downloads folder on your phone, you will then open it from there.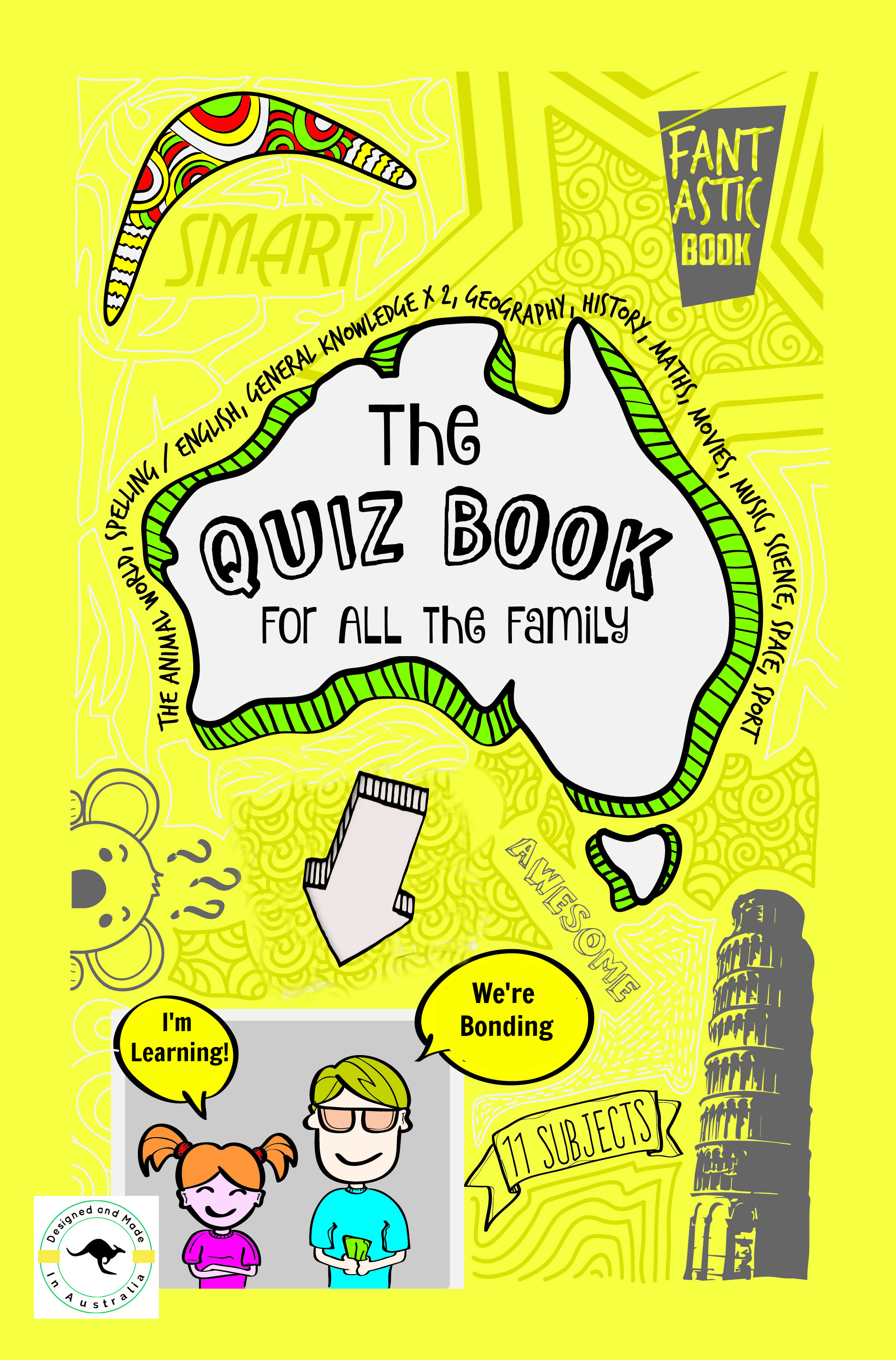 10 rounds and 12 questions per round in different subjects


The eBook comes as a PDF which you can download to your iPad/Tablet or even your Smartphone.
Expand your child's knowledge (without them realising it!). 
It's great for those long road trips where you need to pass some time as a family in the car and this way you can educate the children as you go. Or download to your computer and play the quiz in the van on those rainy days, when you are together for a r-e-a-l-l-y  long time!!

By taking the quiz again and again, it re-enforces their learning and the kids love the fact that this time, they got the answer right!
SUBJECTS in The Family Quiz book:

The Animal World

Spelling / English

General Knowledge x 2


Geography

History


Maths

Movies

Music

Science,

Space


Sport
To get the best out of the TAWK Family Quiz Book, I suggest one person read out the questions and one person keep score. The quiz master asks the appropriate question to the appropriate age group. At the end of the question, he goes through the answers (which are on the following page) with everyone and congratulates, or corrects and discusses the answers.

Whilst every effort is made to ensure answers are correct at time of writing, this is not guaranteed (although I'm pretty confident!).
Just a little example of the format....

"I just got mine and it looks fantastic! Can't wait to give it a try" Jaye


How do I use on my iPad/Tablet or even my Smartphone?

It's easy!  The Family Quiz Book for ALL the Family is an eBook and when you buy and download it, it comes as a PDF.  These can be read on the iPad or Android Tablets.  You will need  to have iBooks, PDF Reader, Kindle or Ebook Reader downloaded on your device - all of which are FREE apps. 
Once it is downloaded you just choose what app you would like to open it with. Voila!!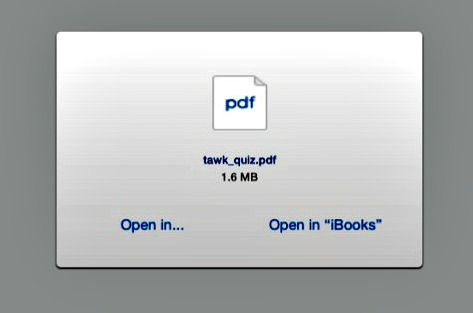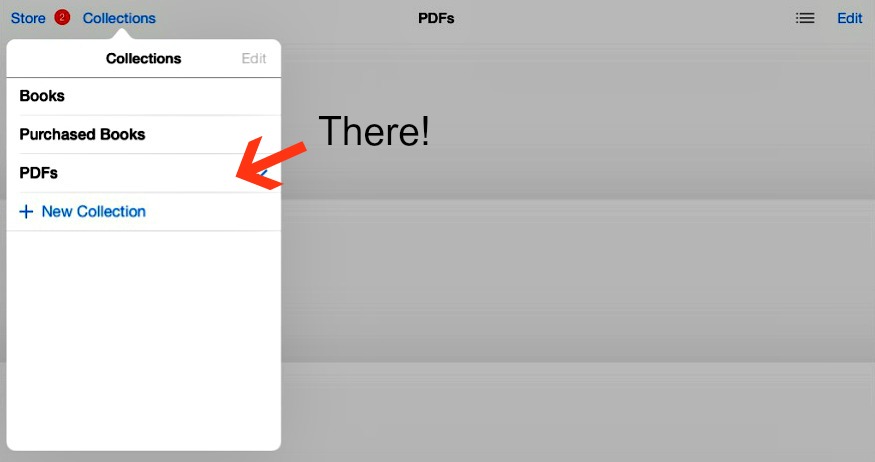 Android devices follow a similar way.

This is the Quiz Book I wanted!

This is the quiz book that I wanted when we were travelling.  We had about three different books to cater for all of us in the car and I forever had to juggle and sift through them all to get appropriate questions for the kids.  We could not play together as a family.  This way, you can!
I have made every effort to ensure all questions are up to date, but of course the world evolves and things change.  If you spot something that is not correct anymore, then please let me know.
100% Money back guarantee


If for any reason you don't love it or cannot open it once downloaded (I'll help you with that first) then I'll refund you your money back.

Buy the Hard Copy Book


Or Download the eBook

Kids love to play against their parents
This time you won't need to let them win, you will have to try to win!  Our Quiz Book for all the family, really is for ALL the family to play against each other, with questions relevant to their age and learning.
GOOD LUCK !!

Disclaimer
Whilst every attempt has been made to provide the correct information at the time of publishing this eBook, TAWK makes no warranties with regard the correctness and completeness of the book.
Copyright
Copyright   © 2015  Travel Australia With Kids (TAWK ®).
All rights reserved worldwide. No part of the quiz book or information therein may be reproduced or transmitted in any form, by any means (electronic, photocopying, recording or otherwise) without the prior permission of Mandy Farabegoli and TAWK.
This publication is protected by law and all rights are reserved, including resale rights. You do not have permission to give or sell this eBook publication to anyone else.
Disclosure: Throughout our site there may be some affiliate links including but not limited to Amazon. If you click them, we may get a small commission for your purchase but this is at NO additional cost to you. We might also get a benefit from our TAWKer Supporters BUT again at no additional cost to you. You get to something you want and we get to keep the lights on here at TAWK. #worksforbothofus Thanks for your support of us supporting you :)
TAWK accepts no liability for any situation arising from suggestions or businesses on the TAWK Site.