Hi there


Now You're TAWKing!
In this issue:
1. Will you Remember the Route you are taking?
2. Join in the Australia Travel Blogs Page
3. TOP 5 MUST SEE places on your travels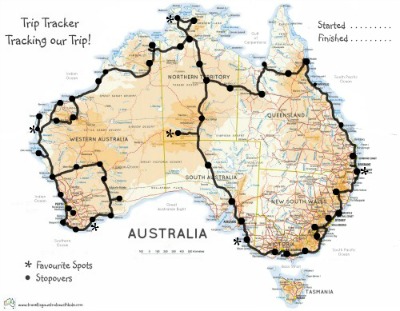 ---
The TAWK Trip Tracker!
I told you in the last newsletter that I was working on something!

Strangely enough this was not it! BUT I kept seeing people asking in various social media outlets for a map to track their trip, so I decided that this was to be our first project.

A great way for the you to keep a track of where you have travelled AND for the children, a way for them to 'own' their trip. A chance for them to highlight their favourite spots, show where they stopped and educationally to reinforce all the places they've visited and know where they are. A way for them to track, personalise and most of all remember their trip.

I chose a magnetic map first so that it could also be displayed. and in an A4 size, but was quickly asked for a bigger size.

Then just when I thought that was it, numerous requests came in for a laminated non magnetic version!

THEN I was asked for a package deal to save a bit of money...so of course I did that too!

Now they are all available on our website.

Go check it out and see which one your would prefer. The TAWK Trip Tracker
---
Do you have a Blog or Website??
I was recently invited to take part in a chain letter blog. (I called it a 'Chog' - you know, a cross between the two) about 'Why I Write?'

I gave it a shot and you can read it on the My Personal Blog in the Blogs section of the website.

I then thought it would be a great idea to get some TAWKers Blogs and Websites all in the one spot.

Travel Blogs are one of the perfect ways to diarise your travels. They will help you and your family remember your trip and for your extended family and all your friends to follow your trip. So if you don't have one, think about it.

If you do have one and you'd like to appear on a link on our site, then click the link and let us know. All we ask is that we appear as a link on yours too. Australian Travel Blogs

---
TOP FIVE Places to Visit on your Travels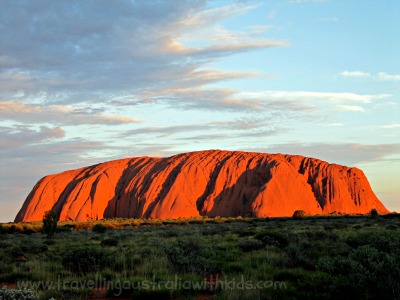 Again on the Facebook page, I have stated asking TAWKers for their TOP FIVE suggestions to visit. It started off broad with TOP FIVE places to visit in Australia.

I know, I know, near on impossible task..but the TOP FIVE suggestions in no particular order were: Uluru - Exmouth/Ningaloo Reef - Cape York - Daintree/Cape Tribulation - Karijini National Park.

Then of course a TAWKer gave a great suggestion that we should narrow it down to smaller TOP FIVES, so that is what I am now doing. (Last week for example TOP FIVE Free Camp Spots in Victoria) I will upload to the website all the suggestions.

So if you are on Facebook, then do keep interactive on the site. As you may or may not know, if you don't 'Like' or 'Comment' often, then we disappear from your News Feeds - and we wouldn't want that would we!?

---

Don't forget the TAWK Bumper sticker is available.

This also ties in with our "Where are you Wednesday?" segment (again on Facebook!) But the idea is that you can see if other TAWKers are near you.

As you will no doubt be finding, catching up with other families is few and far between in this vast land. The TAWK sticker is there to help you actually visually see other TAWKers out there on the road.

Families might not actually be in their van/camper, but if you see a sticker, you know there is a family out exploring, so you can await their return and go say hello. TAWK Bumper Sticker


Right that's it from me for now, thanks for taking time to read the newsletter.

Until next time.....Happy and Safe TAWKing!!!

Mandy