Camplify
The sharing economy works and is growing.  Think Uber, think Airbnb, think Camplify!  Many people are now realising that instead of leaving their caravan, camper trailer etc. sitting on their drive unused, they can actually earn good money and rent it out.  Camplify makes it really easy and we think you should really consider this.
We also think it's a great fit with families that want to Travel Australia Australia With Kids (TAWK) for two reasons:
Try one before you buy one - then next biggest decision after deciding to TAWK, is what you will use to be your 'home' on the road.  By using Camplify you get chance to hire one for a week or two and see how it works with your family.
Earn money when not using yours before or after your trip - if you do buy one, then put it to use if you are not using it!  Rent it out to other like minded families and earn money for your next trip.
Have a look at this video explaining how it all works.....

How much could you make?

Good Question and one that you can get a fair idea of by clicking their Online Calculator here.  So give it a go and see how much money you could make. Let's face it we spend hundreds on registration, insurance, storage and maintenance fees and if you are not using it, every day that your RV sits unused is costing you money.  Make some back!!

With Camplify, you can hire out your RV while it's not being used and earn some great extra income. You also get to help others experience the joy of camping and hopefully encourage them to become TAWKers!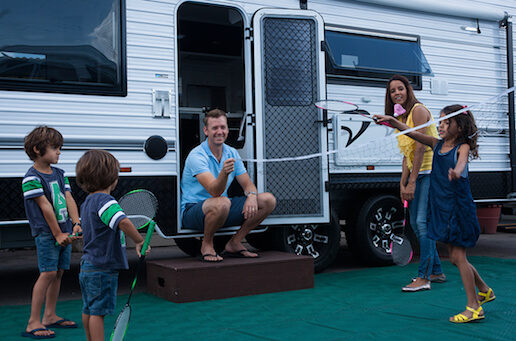 Find out more

There really is a lot more information for you on their website and some more videos to have a look at, including their appearances on Sunrise, the Today show and A Current Affair! So do head on over and click around.  If you are interested in hiring, then have a look to see what is available or if your RV is staring at you from your driveway, put it to use and see how much money you can make! More info here.


Disclosure: Throughout our site there may be some affiliate links including but not limited to Amazon. If you click them, we may get a small commission for your purchase but this is at NO additional cost to you. We might also get a benefit from our TAWKer Supporters BUT again at no additional cost to you. You get to something you want and we get to keep the lights on here at TAWK. #worksforbothofus Thanks for your support of us supporting you :)
TAWK accepts no liability for any situation arising from suggestions or businesses on the TAWK Site.