Welcome to Travelling Australia With Kids!


Travelling Australia With Kids is the site you need! It was the site I was looking for when we first started out!

We have everything here from the TAWK Guide to Travelling Australia With Kids, budgeting help and a spreadsheet to track your finances whilst travelling, handy for all, not just for families!
Places to share your ideas if you are already Travelling Australia With Kids (TAWKing!)
You'll be able to find out the information you need to get started, mostly from experienced TAWKers.
Visit our Frequently Asked Questions (FAQ) page to get the answers given by TAWKers to FAQ.
Read about other families that are out there and already TAWKing via our Featured Families Page, where TAWKers share their experiences and answer our TAWK Ten Questions.
And 'TAWK' to other TAWKers on our Facebook Page.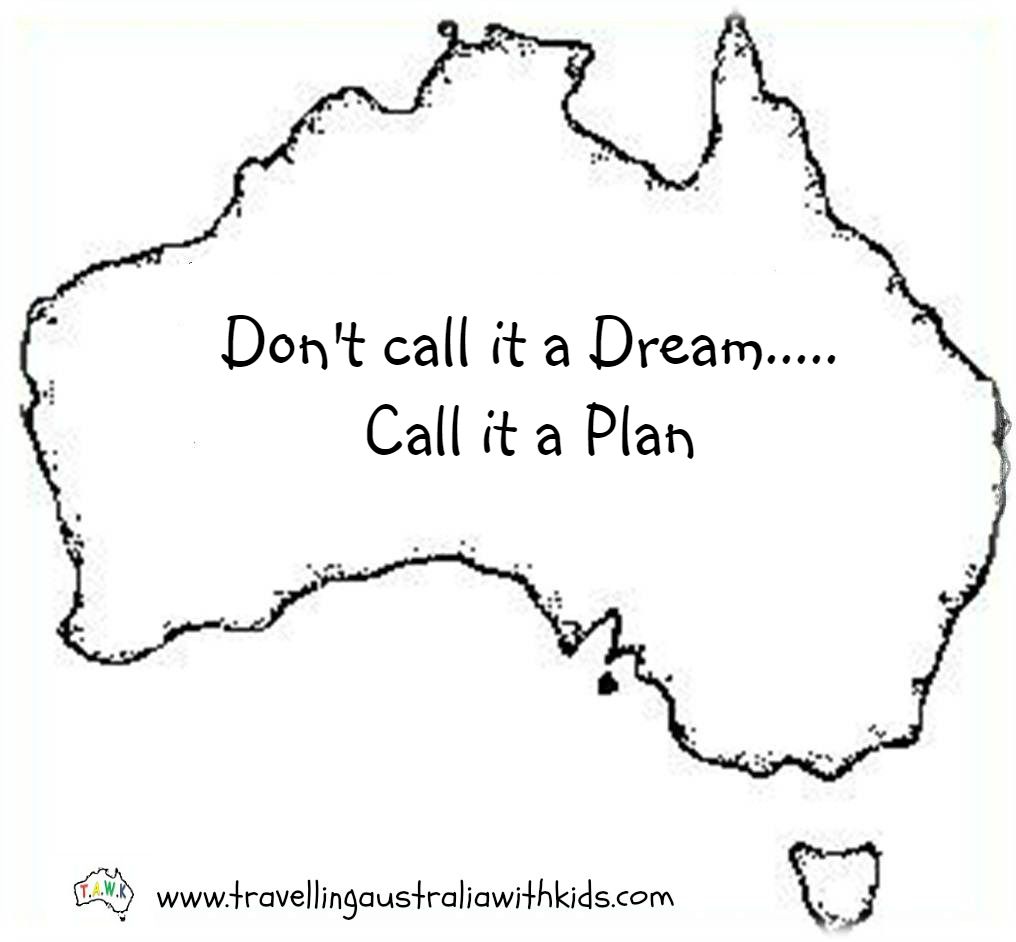 ---

TAWK's Guide to Travelling Australia With Kids

Sooo many of your questions answered right here.  Questions you didn't even know you needed to know about travelling Australia with kids!
Get your plans started, commit to turning your dream into a plan and grab your copy today.

Are you Travelling Australia With Kids Yet??
I'd like it to be an interactive experience and one that you can get help and also help others.  We are only just starting out and there is so much more to come. So please, if you already are travelling or are wishing to start Travelling Australia With Kids, become a 'TAWKer' and join in!

If you are not already on the road whilst reading this, looking around the site will hopefully whet your appetite and launch you into your journey.
The "Now You're TAWKing" newsletter is a great way to keep in touch with everything - so please sign up here, to get all the news for families travelling with children and camping with kids.  I'm hoping to organise some special offers for TAWKers too!

The site is intended to have a real interaction experience, and we encourage you to share your story and help other families as well as ask questions and find out information from other travelling families.  Almost every page has (or soon will have) an opportunity for you to join in.  I call families that Travel Australia With Kids; TAWKers - I love the way the acronym sounds like 'talk' and here, we can 'TAWK' about it!


We are only just beginning to build the site, therefore we encourage you to bookmark it, have a look round at the information so far and then return often.


What stage of the journey are you at right now?

The Thinking about it stage? 

You're thinking about how to travel Australia with kids and you're researching?  Great!  You've made the first step.  Click around the site as there is lots of information that you will need and find helpful at this early stage.  The page about homeschooling will probably be of most interest to you.


The Planning stage?

Even better - you have made your decision and now you can utilise the site and make your plans. The most exciting part! The information on the site is different from other sites as it is specific to travelling with children. You should first visit our Planning Page.


Already Travelling stage?

Fantastic! You'll be able to find other child friendly places to stay and hopefully impart some of your knowledge with others that are still finding out all the information needed to travel Australia with their kids. Please tell us about YOU and why  you made your decision to Travel Australia With Kids.

So have a look around the site and find the information you are looking for - if you do have a question or can offer support for others, please post a comment.

Most of all.....DO IT!!! 
A great way to recognise other families also Travelling Australia With Kids


Disclosure: Throughout our site there may be some affiliate links. If you click them, we may get a small commission for your purchase but this is at NO additional cost to you. We might also get a benefit from our TAWKer Supporters BUT again at no additional cost to you. You get an something you want and we get to keep the lights on here at TAWK. #worksforbothofus   Thanks for your support of us supporting you :)


TAWK accepts no liability for any situations arising from using suggestions on the TAWK Site.