Coral Coast Tours

Coral Coast Tours in Coral Bay has a range of tours to suit all!
First up, the Aqua Rush, my personal favourite.  I love it as it gets you to the snorkel sites quicker so you can spend more time snorkelling. It is quite as simple as that!  BUT it's not only that - it's also really really exciting to be flying along the water and the journey to the snorkelling sites is an experience in itself.  The kids loved it!
"One of the best days of my life"  - said my 10 year old!
The journey to the snorkelling sites is an exhilarating experience, as the boat is made for speed!  I'm really not sure who loved this more, the kids, me or the skipper!  Check out this video....

This is why it is called the Aqua Rush!
When you get to the Reef, the crew show you the best spots to go to and you have a guide that goes with you.  They depart daily, weather depending of course. Snorkel gear, wet suits, spray jackets and drinking water are all provided.
The trip unfortunately is not suitable for 10 years and under. BUT the bigger kids - including me - Loved It!
The crew take a camera with them and take photos with and for you.  For a small price at the end, you can grab the record of your trip.  We did and thought it was well worth the small fee.  The kids took their Go Pro with them and also got some great shots.

Off Road Rush - Coral Bay

Catering also for those that love to drive off road, the Off Road Rush also offers three guided tours daily. No experience required to drive them – just a driver's licence. It's a whole family experience and the kids can come as passengers.

You get to drive the ultimate fun machine over sand dunes, along white sandy beaches, outback tracks to discover breathtaking views over the Ningaloo Reef.  Capture sunsets, turtles feeding in the shallow waters, a variety of both bird & wildlife all can be sighted or you can join them on an amazing snorkel & explore coral gardens straight off our remote beaches.  Each tour starts with a training lesson & safety brief.
Jet Treks
What a way to explore the beautiful Ningaloo World Heritage Marine Park! Their Yamaha Waveriders can hold up to 3 persons* 
No experience needed. We have four jet skis catering for up to 10 persons. You will need a current driver's licence and our minimum child's age is 8 years.
*Weight restriction applies per ski up to 220kg. Group discounts are available and all tours are weather dependant.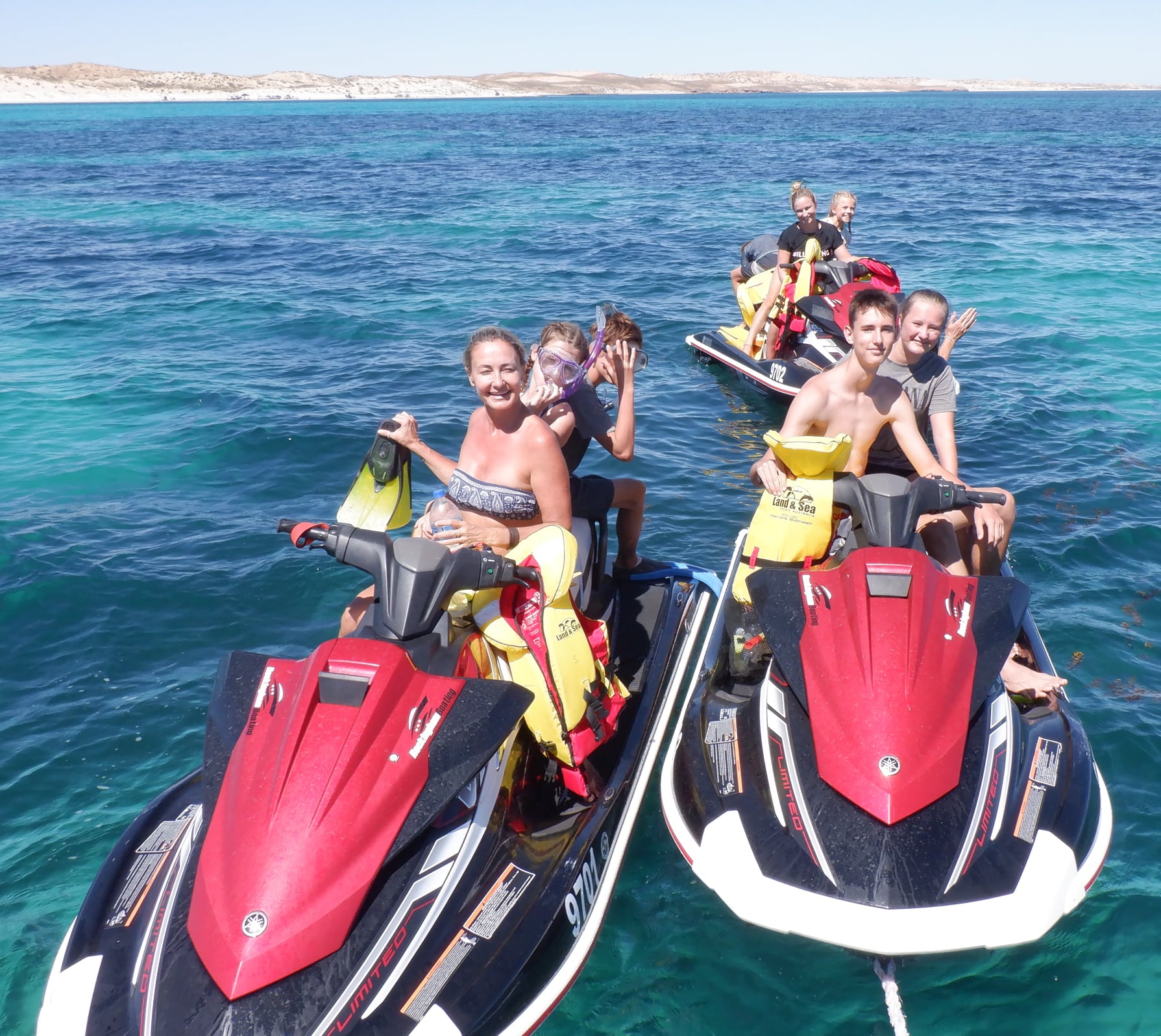 If you would like to experience either the Aqua Rush, the Off Road Rush or the Jet Treks and benefit from the TAWK discount, then make sure you book direct with the team at Coral Coast Tours and don't forget to mention TAWK for your 10% discount!  Enjoy.

Disclosure: Throughout our site there may be some affiliate links including but not limited to Amazon. If you click them, we may get a small commission for your purchase but this is at NO additional cost to you. We might also get a benefit from our TAWKer Supporters BUT again at no additional cost to you. You get to something you want and we get to keep the lights on here at TAWK. #worksforbothofus Thanks for your support of us supporting you :)
TAWK accepts no liability for any situation arising from suggestions or businesses on the TAWK Site.