Macquire Woods, Nsw
by Crusaders of the Canvas
(Traveling Australia Full Time)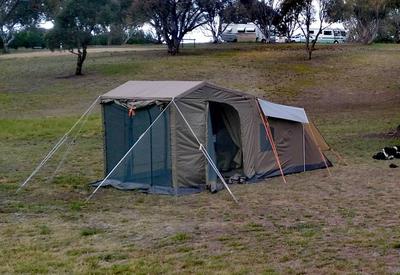 Macquire Woods Camping Area
Macquire Woods in NSW is located 26km's from Bathurst and 25km's other direction to Orange.


Plenty of grass for the kids to run around.


We found it from Wiki Camps


Mt Panorama in Bathurst. A must is Sweetness your lolly shop in Molong. Great food and awesome Gelato.

Also alot of history around the region. Abercrombie House in Bathurst (Gov Stewarts Mansion, penal settlement in Bathurst).

My heritage comes from this house from Gov Stewarts maid and a convict.






Join in and write your own page! It's easy to do. How? Simply click here to return to A Great Free Camping Spot.
A great way to recognise other families also Travelling Australia With Kids


Disclosure: Throughout our site there may be some affiliate links. If you click them, we may get a small commission for your purchase but this is at NO additional cost to you. We might also get a benefit from our TAWKer Supporters BUT again at no additional cost to you. You get an something you want and we get to keep the lights on here at TAWK. #worksforbothofus   Thanks for your support of us supporting you :)
Travelling Australia with kids is a participant in the Amazon Services LLC Associates Program, an affiliate advertising program designed to provide a means for sites to earn advertising fees by advertising and linking to Amazon.com.au

TAWK accepts no liability for any situations arising from using suggestions on the TAWK Site.