Get your physical map of Australia here...


The TAWK Trip Tracker
This Physical map of Australia is great for you and/or your children/grandparents to record your journey around the country.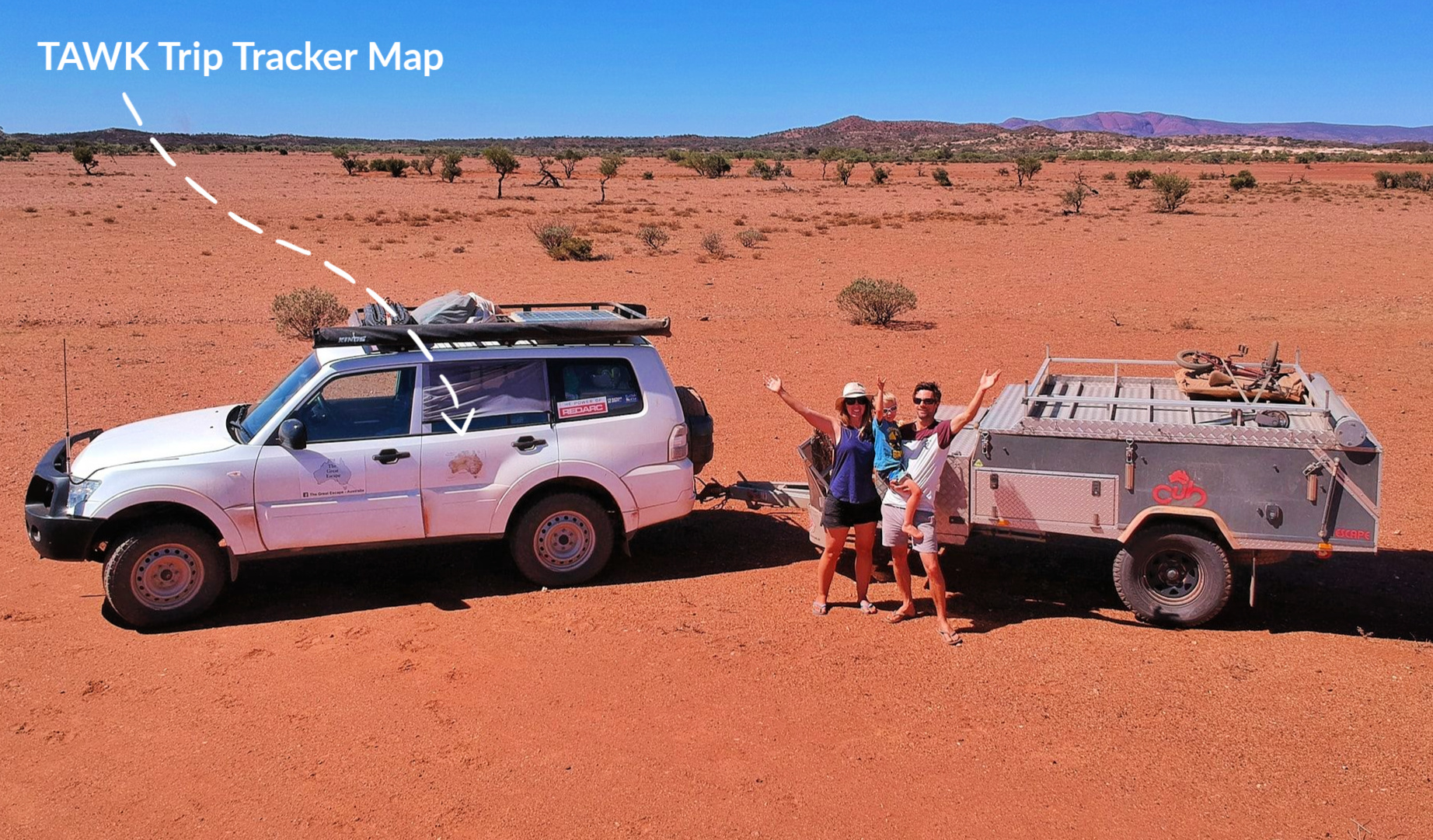 Put the Magnetic Maps on your car like The Great Escape Australia has done here.
You can chose which one would suit you and/or your family the best.  We have several options including the famous TAWK Magnetic Maps - enabling you to pop them on your fridge for all to see when you are travelling or when you get home.

We also now have a downloadable map for you to print off yourself if that's the way you'd like to go and for only $4.95!  Click Here.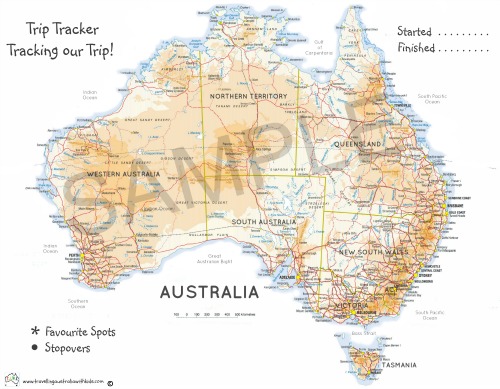 TAWK Trip Tracker Benefits....

The choice of sizes -  A4 and A3 (**See below for A2 option)

The choice of materials and options;  NeverTear Paper*, Magnetic, or download your own!

The children can get their own and have ownership of their trip

and highlight their favourite spots.

Educationally

reinforces where towns and cities are.

Grandparents

or family back home can

Track the Trip with you.

You'll all remember it

because you tracked it!

Print your own.


Grab one for THE GRANDPARENTS back home to track your trip along with you - it helps them to feel part of your journey.

*NeverTear Paper is waterproof and does not Tear and can withstand the harshest environments or handling.

*We no longer sell A2 laminated maps as the laminate tends to un-laminate during postage - should you wish to still have a laminated map, we suggest you purchase our download map and take the file to your local printers and get it laminated there. :)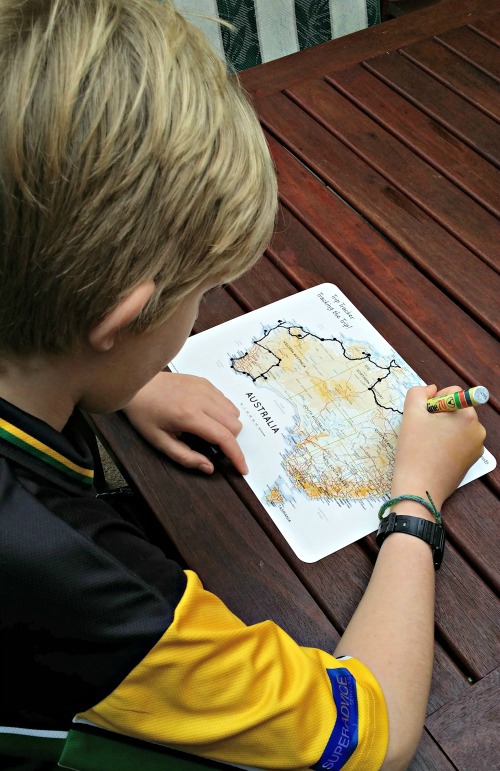 My son tracking his trip
I've designed The TAWK Trip Tracker as a physical map of Australia Road so that it has many benefits! Not least that it is an Australia road map but also the smaller ones can be used as a place-mat.  When you are sitting around the table discussing your travels, it's right there to refer to and plan with! It's easily wiped down. 
We also have magnetic maps, so that they can be displayed on the fridge AND for the smaller Trip tracker, when the trip is over and you no longer wish to display it, hole punch it, as it's perfectly sized to file in front of their school work - a great physical map to show their teachers and school friends!

You may have a digital version - but now you and/or the children can have a physical map of Australia.
We had a big map of Australia that I laminated and put on a wall in the van, the children were always arguing who's turn it was to draw on it next.  This way...they can also get their own!
If you are currently on the road
please advise an address or Post Office

that you anticipate being in two weeks time. 


advise us to address 'Post Restante' and the Post Office that you would like to collect it from. They will then

hold it for your collection.

**Please allow 2 weeks for delivery
The TAWK Trip Tracker is a great physical map of Australia for you to record your trip; to remember it and for the children, a chance to 'own' their trip.   A chance for them to highlight their favourite spots, show where they stopped and educationally to reinforce all the places they've visited and know where they are.  A way for them to track, personalise and most of all remember their trip.
Of course they are not just for the children, you or the grandparents can use it too! A physical map of Australia to track your trip with you.
Great for the Fridge when you get home!



Our map is stuck in the van and now that we don't live in it, it's really hard to share our trip with others.

With the Magnetic Maps, when your trip is over you can display it on the fridge in your home, and easily show others your travels. 

Whether you are on the road or just getting started, the kids love them. (We've finished our travels and all three of mine still wanted to do theirs!)

On the Fridge
We've designed them not to be over detailed, as it's not a road map.  It's a map for the kids to track their trip, to show where they have travelled and to highlight their favourite spots for them to recall in the future.

Buy yours today and start recording your journey
Track Your Trip!


The TAWK Trip Tracker Australia Road Map is
FOR YOU TOO!!
Get you physical map of Australia Here


PLEASE share and 'TAWK' about The TAWK Trip Tracker with your travelling buddies.
(Oh and don't forget your sticker too!)

A great way to recognise other family Also Traveling Australia with kids


Disclosure: Throughout our site there may be some affiliate links including but not limited to Amazon. If you click them, we may get a small commission for your purchase but this is at NO additional cost to you. We might also get a benefit from our TAWKer Supporters BUT again at no additional cost to you. You get to something you want and we get to keep the lights on here at TAWK. #worksforbothofus Thanks for your support of us supporting you :)
TAWK accepts no liability for any situation arising from suggestions or businesses on the TAWK Site.

© Commonwealth of Australia (Geoscience Australia) 2014. The Map whilst altered is attributed to Geoscience Australia