TAWK Featured Family -
'Travelling Australia Living the Dream'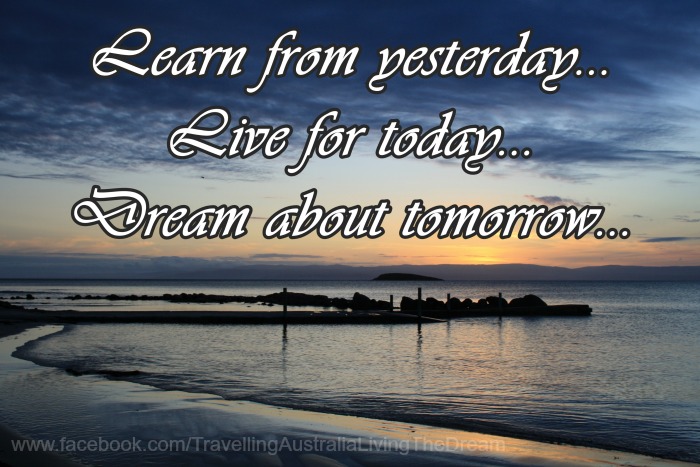 1.   About you

We are a family of 5, Sharron is from a little town called Walcha near Tamworth and grew up on sheep properties. Our Kids Tiarna 15, Sammi 10 and Charlie 8 were all born in Brisbane and the Sunshine coast. I (Shane) am from Queensland and as a kid we travelled all over Queensland as my Dad was a builder,  Since 2009 we have completed the entire lap of Australia and the kids have absolutely loved every minute of it.

We first travelled in a Camper (tent) trailer to Tassie and back, we loved our camper trailer. However we realised when touring it was a bit of a hassle to set up the annex for one or 2 nights stop overs. So we looked around for a Jayco Swan after our friends we met in Tassie James and Wendy (aka Tassie young Nomads) purchased a Jayco Eagle. Seeing photos of their new Eagle, we thought this would be ideal for our family.


After a lot of searching new and used Campers, we finally found one which was well looked after by an older couple who were upgrading to a Caravan. It was a older model Jayswan which was in immaculate condition.

So we also had purchased a new tow vehicle, especially after our experience travelling to Tassie, our Mazda Tribute did a alternator in the Sydney harbour tunnel (VERY BOTTOM). Hence why we purchased a Isuzu Dmax, I wanted a reliable vehicle with a reputable engine, good towing capability and fuel economy.

So our next two big trips were in our Jayswan and Dmax first around all of Queensland and then our epic 3 month over to the west and back.
2.   Why did you make your decision to TAWK?
We decided to TAWK because we wanted to take more family holidays and we don't fly (well Sharron doesn't fly). So we decided we would do some driving holidays. We have always wanted to travel Australia.


3.   How did you get organised and how did you prepare?
| | |
| --- | --- |
| Camps 8 | We bought Camps 5 Book (current book is Camps 8 which is out soon - you can pre orderand save - pictured left - TAWK) at first we thought it was quite expensive book, However it has paid for itself and then some! We looked at looked at normal hotel/motel accommodation and it was very expensive. We saw online a camper trailer for $5000 and thought perhaps we can stay at caravan parks to save some money and sell the camper trailer at the end of trip and we would of have a had a cheap holiday and saw Tasmania and NSW and Victoria. |
So six months in the planning to plan where we were going to stay on the way down and around Tassie, booked the Spirit of Tasmania. (Not cheap! But well worth it!)

The first trip was only five weeks, so the kids didn't miss much school. We went in school holidays and before and after. We went the two weeks before September school holidays and the one week after.

We were nowhere near prepared for Free camping, we only stayed at Caravan parks for this first trip.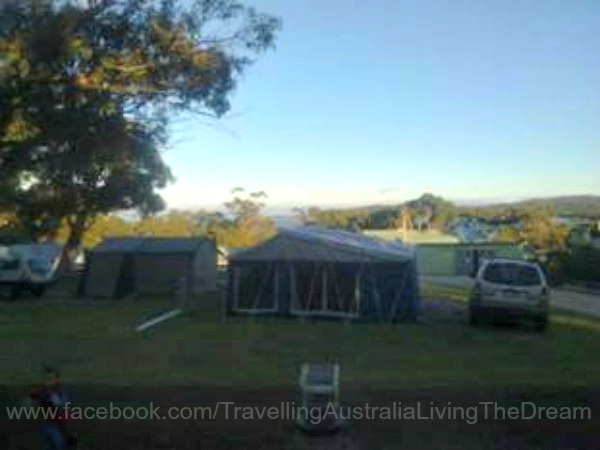 4.  What has been your biggest joy?
Being able to show our kids the entire country they live in and spending quality time with them (with no TV or internet – when we were out of Phone range of course).
5. What has been your biggest challenge and how did you overcome it?
Schooling would have been the biggest challenge. The kids did write their journals, however by the end of the day. We were all exhausted from site seeing and travelling. However we did try to persist and try and do the best we could with their journals and reading.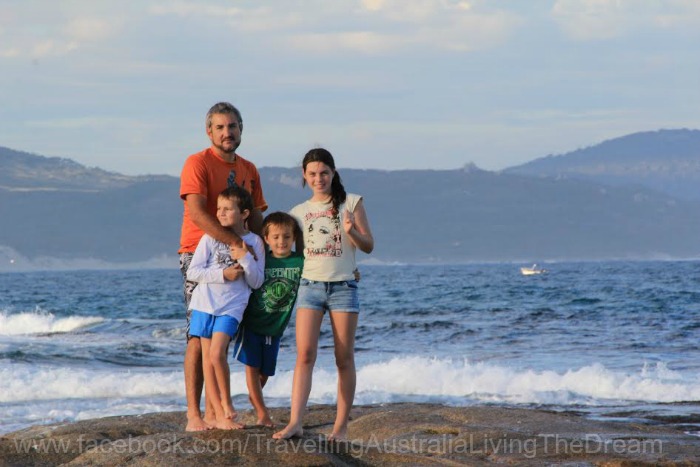 6.   Where have you enjoyed the most?
So many to choose from!  Our TOP 6 spots are: Uluru, Lake Argyle, Ningaloo reef, Margaret River, Parry's Beach and Coles bay.


7.   Where disappointed you the most?
Probably the camper trailer cabling snapping and we couldn't enjoy Esperance and the Nullarbor and Great Australian bite as much as we could. We had to pop up camper manually and rush to get to Adelaide to get camper fixed.
8.   What surprised you most about the trip?
It would have to be how well the kids got on together living in a confined space of the Jayswan. We really didn't have too many arguments and they just got on so well.
9.   What would be three pieces of advice to give to a future TAWKer?
The kids will learn so much from all the interactive tours you go on, As much as home schooling is important, Don't stress about it.

The more you are away from phone and internet range, the more the kids will either spend time outdoors OR spend more time bonding with you!

Photo books! Sharron (being a photographer www.ftheartphotography.com) has done up photo books of ALL our trips through 'Snapfish'. This has been fantastic as our kids have loved reliving our trips. (We did the same. Great gifts for the family at home too - TAWK)

10.   How do you think that this adventure has changed your family?
It has brought our family close together, they are still talking about stuff we did 4 years ago when we travelled to Tassie. The people you meet, and the experiences you get to have along the way. We will treasure those times FOREVER!

The kids keep saying that they will take their kids on a adventure that we had.

You can follow more of their adventures at https://www.facebook.com/TravellingAustraliaLivingTheDream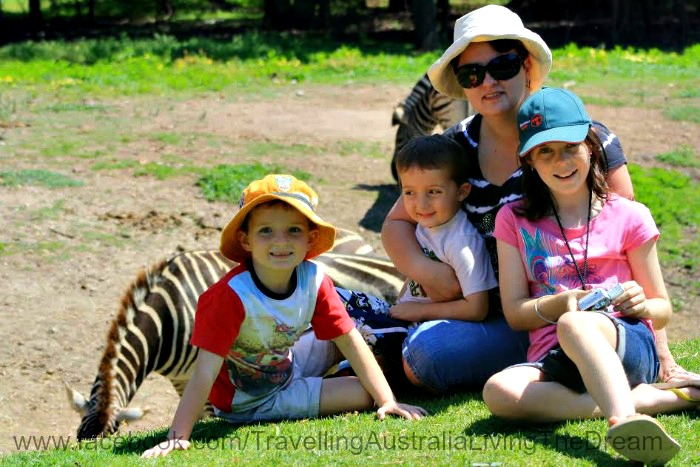 If you would like to be a part of the TAWK Featured Family page and share your Australian Road Trip with everyone, then please complete the form below and I will send you the details.  The more of us that share our journeys, hopefully we will inspire other families to get out there and travel our wonderful country.
Disclosure: Throughout our site there may be some affiliate links including but not limited to Amazon. If you click them, we may get a small commission for your purchase but this is at NO additional cost to you. We might also get a benefit from our TAWKer Supporters BUT again at no additional cost to you. You get to something you want and we get to keep the lights on here at TAWK. #worksforbothofus Thanks for your support of us supporting you :)
TAWK accepts no liability for any situation arising from suggestions or businesses on the TAWK Site.