TAWK Featured Family


1.   About you

My name is Shelley and my hubby is Malcolm. We are travelling with two boys. Jesse is 9 years and Cody is nearly 8 years old. We are also travelling with our dog Pippa, who is a moodle (Maltese cross poodle).
 

2.   Why did you make your decision to TAWK?
We decided to travel Oz in May 2013 in a 20ft caravan behind our 4wd. We lasted three weeks before deciding travelling Australia with two boys in a caravan wasn't going to work for us. We went on Ebay to find something bigger with better fuel economy. We found an old school bus that had been converted, then completely disassembled and left to rust
3.   How did you get organised and how did you prepare?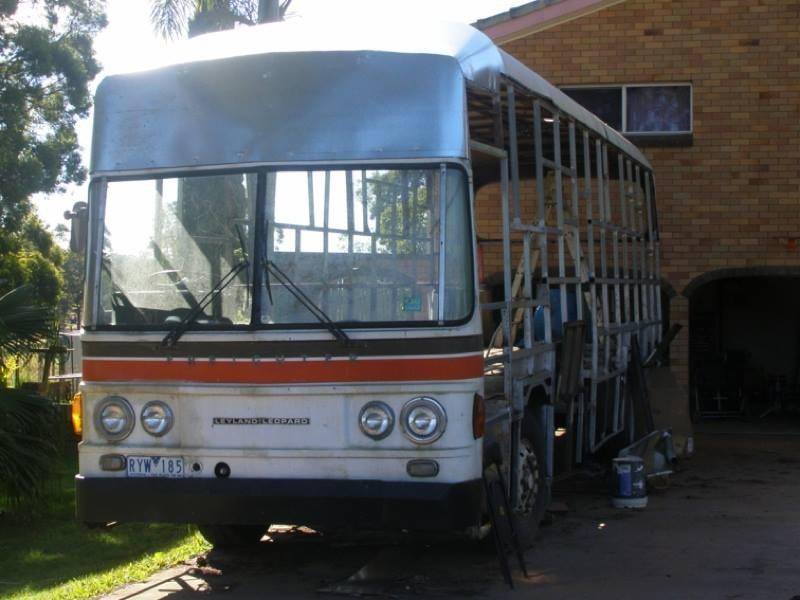 Before
This was where the hard work started, well for my hubby at least! Our 38 foot bus was just a rusty shell. The transformation then began. Steel sheets went on the outside walls, insulation went in, wall panels went up. Then to work out our fit-out. Boys beds over the cab to save space, bathtub in, "yes I said bathtub" I was not very happy about showering for three years, plus with renovations to the house and the spa bath not fitting in the house. The bus now had a bathtub. We started out with a basic toilet and then as finances improved, we now have a "flash" ceramic bowl electric flush toilet.
Pleased to say, after four short months hubby had done it all! Fit out complete.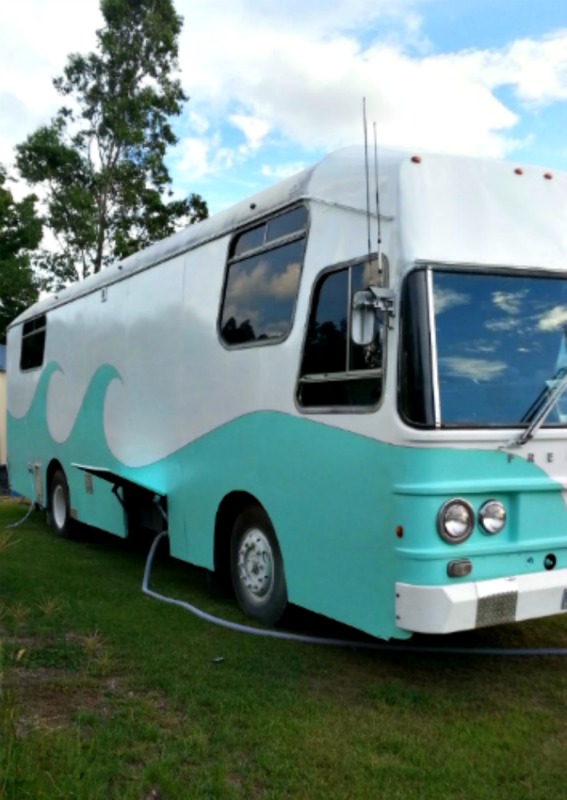 After
We set off in July 2014 and pulled out the driveway on the adventure of our lives. Home was Gympie Qld, now its wherever we stop. We have been on the road two months (as of writing this) and apart from missing family, we are in heaven. We have skied and snow boarded the snow fields,  watched Platypus at Bombala reserve, rode bicycles around Dubbo zoo, looked at planets at Parkes radio telescope(even bought the movie The Dish), we have seen mother and baby seals sunning themselves on rocks at Cape Conran near Marlo. Today we rode our bikes around a bird sanctuary and saw mother swan and four baby signets. In the town of Sale we watched a swing bridge open, all amazing things to see.
We actually came across TAWK, from a fellow traveller and have followed it ever since. I love giving advice on free camping spots, reading where everyone else has been and try and put on our to do list and the camp oven recipes.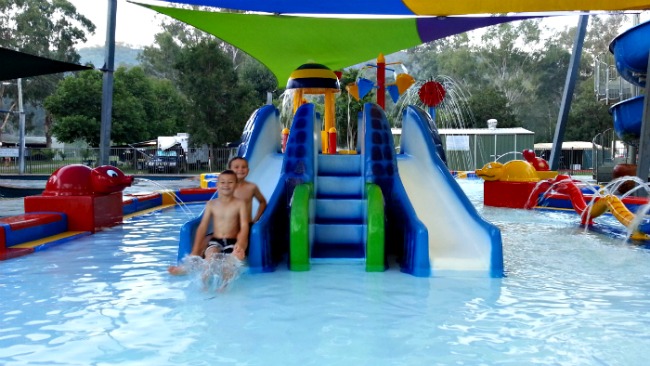 We talked to a lot of people about travelling and read a lot of forums to help us decide "what to bring and what can be left behind", we still seem to have a lot on board. We aren't  very organised about where we are going apart from using our fuel balance as a guide. We have decided three years is a good time to see most of Australia, so travel only short distances every couple of days.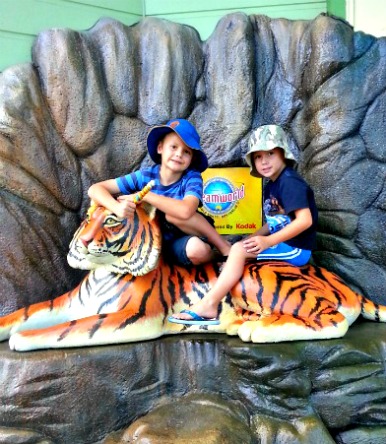 4.  What has been your biggest joy?
My biggest joy so far about traveling would have to be seeing everything through the eyes of a child. My boys " I'm sure are going to be the death of me"! We have climbed mountains, jumped over boulders at the beach on the hunt for seals, rode for miles on boardwalks, walked the beach for miles looking for the perfect shell, had snow ball fights in the freezing cold and it has all been an amazing experience so far.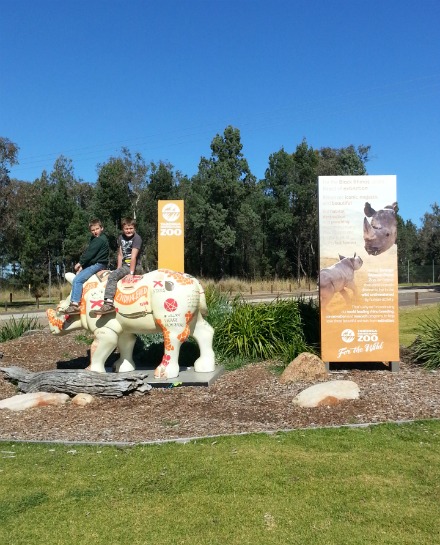 5. What has been your biggest challenge and how did you overcome it?
Our biggest challenge has been the budget!!!! How to see everything, do everything and not miss a thing.

6.   Where have you enjoyed the most?
My favorite place so far, that I would put my house on the market for and settle, would have to be Marlo. A gorgeous beach town at the bottom of Victoria were the Snowy mountains fresh water, meets the sea. Gorgeous long white sandy beach...quiet little town.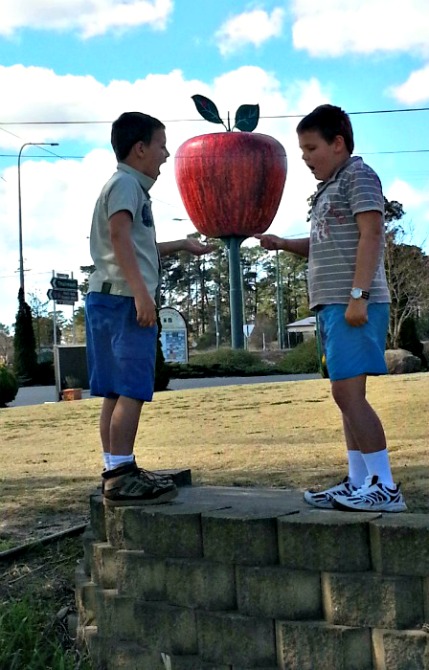 A great way to recognise other family Also Traveling Australia with kids


7.   Where disappointed you the most?
We haven't found a place that has disappointed us yet. Though I'm sure there will be one
8.   What surprised you most about the trip?
What has surprised me most about our trip would have to be the friendly people we meet. From the backpackers cooking on the BBQ at the park, the great nomads with their wise advice, to the friendly faces in the playground that tell us we are living their dream. So many people are happy for us, to have this opportunity to see Australia and are proud of us for giving our boys the adventure of a lifetime.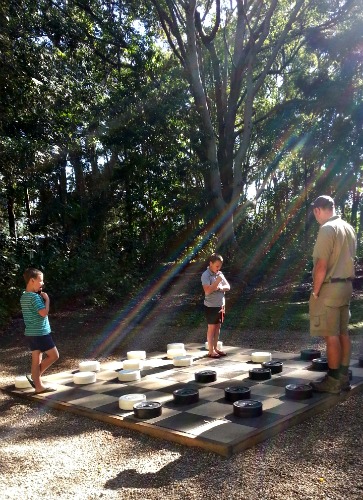 9.   What would be three pieces of advice to give to a future TAWKer?
Three pieces of advice I would give to future TAWKers would be....
1.. Give your kids a walkie talkie and train them to have on them at all times
2.. Clean up your area before you leave, better than what it was before you got there.
3.. Talk to the locals, they know were all the best fishing spots, best takeaway restaurants, nicest swimming holes, and nearest touristy things are.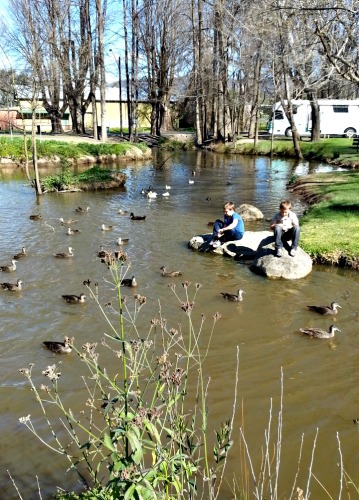 10.   How do you think that this adventure has changed your family?
This adventure has made our family appreciate the simple things in life. The family time without television around a camp fire chatting about the animals we saw. The skills we have found we needed to climb mountains and stop and smell the flowers. We haven't caught a fish yet but I'm sure we will soon. The joy of camp oven cooking. The amazing photographic opportunities. The friendships we have found along the way.  So much to be thankful for.
Thanks for reading our adventure... Mal n Shel
---
| | |
| --- | --- |
| | If you think you'd like to turn your family travel blog into a little online business then this video will give you food for thought. |
If you would like to be a part of the TAWK Featured Family page and share your Australian Road Trip with everyone, then please complete the form below and I will send you the details.  The more of us that share our journeys, hopefully we will inspire other families to get out there and travel our wonderful country.
Disclosure: Throughout our site there may be some affiliate links including but not limited to Amazon. If you click them, we may get a small commission for your purchase but this is at NO additional cost to you. We might also get a benefit from our TAWKer Supporters BUT again at no additional cost to you. You get to something you want and we get to keep the lights on here at TAWK. #worksforbothofus Thanks for your support of us supporting you :)
TAWK accepts no liability for any situation arising from suggestions or businesses on the TAWK Site.