TAWKer Supporters 
Henty Bay Beachfront Holiday Park - Portland VIC


Henty Bay Beachfront Holiday Park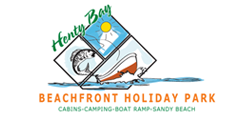 Henty Bay Beachfront holiday park approached us to become TAWKer Supporters!  We love that. It means that they really want to support travelling families and they are very keen to do just that.  They are at the Portland end of the Great Ocean Road, set on 10 acres with stunning beachfront views.
They are the only beachfront caravan park in Portland with over 500 metres of private ocean frontage and sandy beach.  Great for the kids and apparently really great for fishing!
Check out their video....

Henty Bay Beachfront Holiday Park also offer free Wi-Fi for guests - how much will the kids love that?!  (and maybe you do too, to check out more TAWKer Supporters!)  They are also fully licensed - so if you fancy a drink at 'Happy Hour' they have you covered.  There is also a kiosk and games room and you can also grab a cafe style coffee! There's billiard tables, a bar and spacious lounge.
For the kids, there's a playground, and my kids favourite - and a must have at any caravan park they picked - a GIANT jumping pillow!
Review on the Henty Bay Facebook Page

"Thanks Guys, we were just passing through for a stop over before heading onto Robe and Victor Harbor for our holidays. Ended up spending our one week annual leave here instead. It was awesome $30.00 a night (powered site) with a million dollar view. Never made it to Robe. PS. The fishing from the rocks was brilliant." - Andrew R

Henty Bay Camping

You can bring your tent, caravan, campervan, motorhome, your bus and your dog. Yes they are also pet friendly!  They cater for everyone. They have camping sites overlooking the ocean, large open drive thru sites, grassed and shaded sites, bush camping, sand dune camping and very private camping.  Pretty much everything covered.

Private Ensuites available

They even have quirky private en-suites and I know how much as a family, we loved getting one of these every now and then! 
Portland Area

We loved Portland and really felt that it was a town with some rich history.  We particularly liked the Powerhouse Car Museum and it was a great way to get a bit of schooling into the day.  Another quirky thing for us from WA, was the amount of koalas you see in the trees.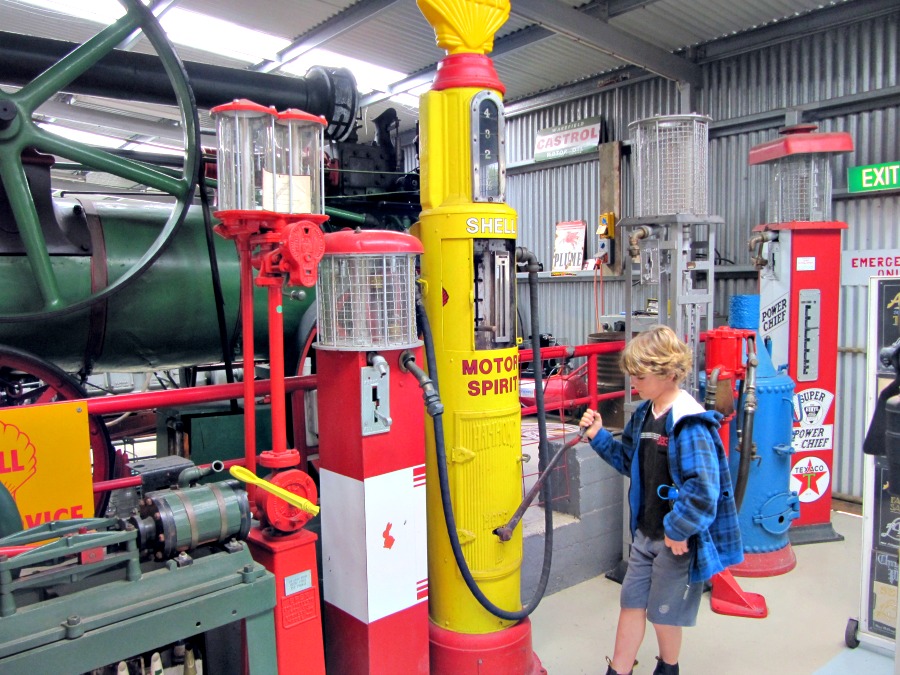 In the Portland area, you can pretty much whale watch all throughout the year here and fishing is renown around here - deep sea fishing trips are available but you can equally have good results fishing off the beach or from the boat ramp.

With spectacular rugged scenery, bush walking trails (Great South West Walk) and nearby attractions like The Blowholes and Petrified Forest, Freshwater Springs, Limestone Caves, Cape Nelson
Lighthouse and a Cable Tram, it's a great place to base yourselves.

The staff will be more than happy to help you explore the area.
Review from their Facebook Page

"We Love Henty Bay! As long as its open we will keep coming. Our grandchildren really enjoy it too. Great service, Great Staff. Thankyou!" - June M

Let's go!

Please print off and present and/or show the below voucher when you book in and then the kids will get to stay for FREE!!  This is one to put on your 'must visit'  list and support them supporting you. Pop over to their Henty Bay Beachfront Holiday Park Website for more information and to make a booking. There is also their Facebook Page so make sure you head over there to 'like' and follow them.


Thank You Henty Bay Beachfront Holiday Park for being a TAWKer Supporter!

Check out other Caravan Parks or Stations supporting TAWKing here.

If you would like to suggest a business that you think we should approach then please let us know here and contact us or share this page with them. 
If you are a business that would like to become a TAWKer Supporter, then please apply here.

Disclosure:  We might get a benefit from our TAWKer Supporters BUT at no additional cost to you. You get a discount on an awesome product/service that we either used on our travels or we wished we did and we get to keep running TAWK!  WIN WIN all round.  Thanks for your support.