My Blog Home Business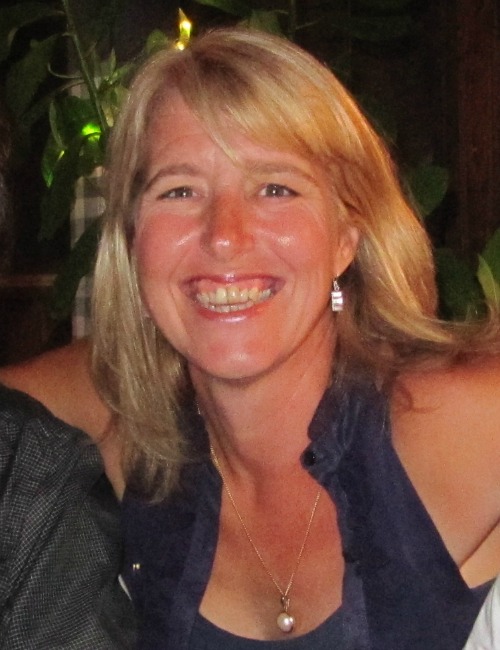 Yes it started out as a hobby and now Travelling Australia With Kids (TAWK) is my Blog Home Business!
This 'hobby' was my way of keeping in touch with the world of TAWKing that I miss so much. But then one day I was was talking to one of the school mums and she told me there was a way to turn my hobby into a Home Business. Hmmmm.... There was not a more skeptical person than I, let me tell you!  BUT I trusted her, I knew she was already running a successful website from home and thought: why not me?!  I leapt in and frankly wished I hadn't procrastinated for so long.
You might already have a blog going by now or maybe thinking of starting one, so why not turn that into a blog home business?  It might be able to help fund your travels or mean that at least you can look into this different way to start your own business whilst you are on the road.
Time to think about a new business for you and your family.
One that you can do on the road.

Build on the road and promote on the road.

Continue when you get home with it already working for you! 

Gosh I sound like I'm a promo!  But hey, I know it works and figure this could be something for you too!
This is how it happened for me and how this blog home business is helping me to keep my sanity now that I am no longer travelling and gets me a bit of an income too.  I always say 'work your hobby', so thought I'd better practice what I preached!
"Your time is limited, so don't waste it living someone else's life. Don't let the noise of others' opinions drown out your own inner voice. The only way to do great work is to love what you do. If you haven't found it yet, keep looking. Don't settle." - Steve Jobs
How I got started on my blog home business.

Well, I won't go through how I started TAWK because you can find out that here.  What I'll tell you about here, is how with SBI! it became a business. 
How I was lost, how I investigated lots of options.

How I ended up keep coming back to the same thing: SBI! 

How (and I hate to say this), it's like an 'idiots' guide!! BUT I needed that.

How I didn't know anything about building a website let alone making money from one.

How it's about building a business and not just another website.

I think we can all relate to this video at one time or another in our lives! (Oh and if you're on the road, pretend he's in a caravan/camper/tent!!)
What made me make the final decision to 'JUST DO IT ALREADY'!!?

I had the Facebook Page up and running,

I'd bought some domain names, the .com the .com.au but..

I was procrastinating.

I was floundering through Word Press - it all seemed simple, but then there was 'plug in' this and 'widget' that.... what was all that? 

I needed to be guided through the maze haze.  
I needed a schedule, I needed support.

THEN I met a school mum who had here own really successful website going, she was being PAID to review family holiday spots all around the world due to her successful website!  AND she was using SBI !!  I was IN! She was gushing about it and how she'd wished she'd have done it earlier when she'd first had the idea. THAT'S where I was at and I couldn't order it quick enough! 
I have to admit it is all a bit 'American' but once I got past that, I find it to be so comprehensive, so supportive and for me, that's what I needed.
I personally was not keen on how some of the more 'bloggy' ones seem to be sooooooo loooooonggg - you scroll down the page and you just keep scrolling! 

It includes not only the domain name, but the hosting AND all of the instructions in a Step. By. Step. Basis. Together with an amazing forum of experienced SBIers that know everything.  Even the most stupid of things that you're almost embarrassed to ask, someone has already asked it!  I felt at home!! And I still do.
So I ordered myself some Business Cards
(Free from Vistaprint - a special they had going) and off I went AND I love it!  I'm not going to be able to retire anytime soon, but I do love it as I'm really passionate about TAWKing.
Do you have a Word Press Site already?

I know many of you might go this way!  BUT if it's not earning you enough for a Blog Home Business, then it might just be time to look into BizExpress.

BizExpress is geared up to go alongside your existing or a new WordPress site.   It has all the business side of Solo Build It with all the research tools and you can keep your already up and running site.  I don't have all the info here, so you'll have to have a look yourself.  If you do want to make a bit of money from home (or the van or camper!) then I encourage you to give it a go.   The best news is - you can even get a FREE Trial!


....You're Welcome!

Seriously you WILL thank me and I'll be here waiting!
P.S. If you have any questions, as I don't know everything (don't let my children read that!) then you can ask them here.
Disclosure: Throughout our site there may be some affiliate links including but not limited to Amazon. If you click them, we may get a small commission for your purchase but this is at NO additional cost to you. We might also get a benefit from our TAWKer Supporters BUT again at no additional cost to you. You get to something you want and we get to keep the lights on here at TAWK. #worksforbothofus Thanks for your support of us supporting you :)
TAWK accepts no liability for any situation arising from suggestions or businesses on the TAWK Site.