Fun Road Trip Games for Kids!
Need some Fun Road Trip Games for Kids?  Oh, believe me you will! There are 23 for your right here.
Hours and hours you will spend in the car as you travel the country and sometimes that can get really exhausting for you AND the kids!  The "are we there yets?" can drive you nuts!  So to help alleviate that problem, we have got together some great games in our new eBook and it is available for immediate download.
Now you can go and google this yourself and you may find some, but believe me I did exactly that to produce this eBook and it's not as easy as you think (it took me hours in fact) and you have to plough through many websites to get a few.  I have taken the pain away for you and in our Fun Road Trip Games for Kids eBook you will find enough to keep you and the kids busy for quite some time.  Download it to your device and keep it handy for every trip.
PLUS I have included many that will help educate the kids at the same time with memory games, creative thinking games and even maths games.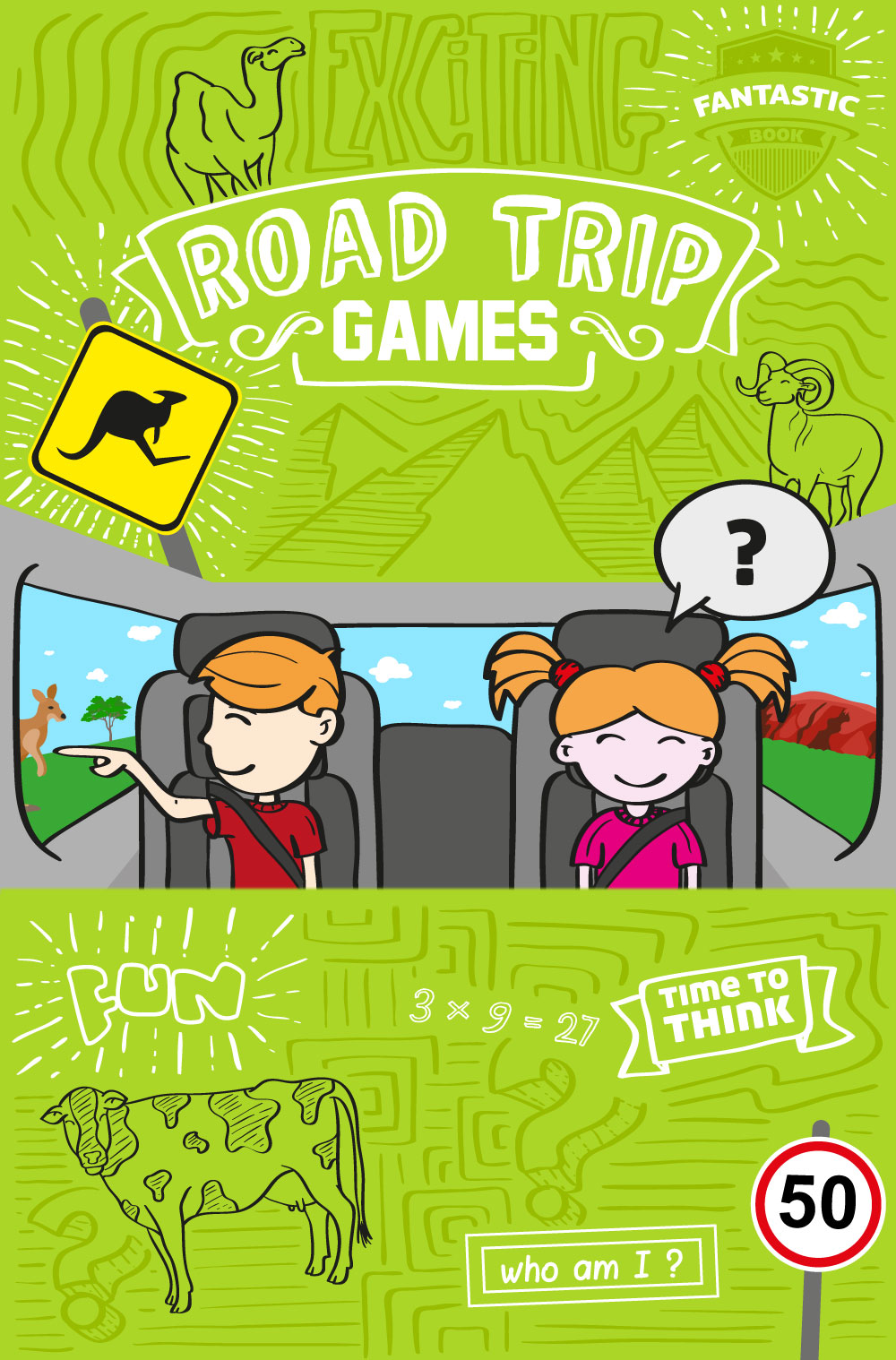 Fun Road Trip Games for Kids

Our Fun Road Trip Games for Kids can help time pass away those long driving days..
If you are having one of those looooooong driving days and the kids are unsettled, download our Fun Road Trip Games for Kids eBook and take the pressure off.  Or make a mental note of it, for those days in the future.
It also means of course that you get them off of their electronics for a while and in many cases encourage them to look around them and see what it out the window - something that mine did not tend to do on the road.  
There are many printables on the net and games that the kids can play by themselves reading and writing, but my kids tended to get travel sickness when they did that, our Fun Road Trip Games for Kids eBook is more about looking around, observing, thinking, interacting with each other and even some mental recall maths thrown in.
Another way that can can get some quality family time too.  Yes mum and dad can also play - our is not just for the little kids, but for the big ones too!  Haha  
So grab a copy of our Fun Road Trip Games for Kids eBook today it's only $4.95 and of course we truly appreciate your support as we continue to support you as you travel around our great land.  
Thanks so much TAWKing Families - we couldn't do this without you.
Disclosure: Throughout our site there may be some affiliate links including but not limited to Amazon. If you click them, we may get a small commission for your purchase but this is at NO additional cost to you. We might also get a benefit from our TAWKer Supporters BUT again at no additional cost to you. You get to something you want and we get to keep the lights on here at TAWK. #worksforbothofus Thanks for your support of us supporting you :)
TAWK accepts no liability for any situation arising from suggestions or businesses on the TAWK Site.