Good Question! Gift ideas for travelling kids?  This is a question that pop's up every so often, so I have collated the answers from our TAWKers and here are their answers.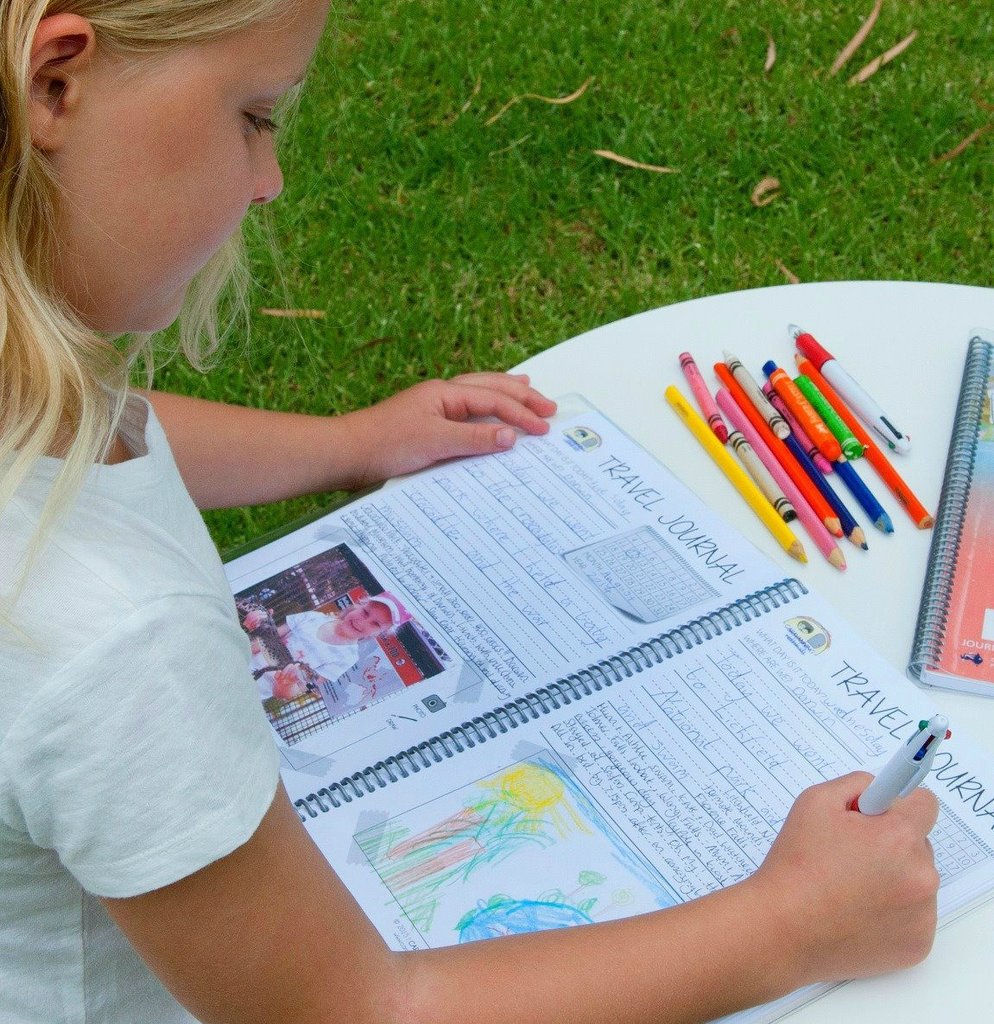 One of the best ideas has to be a Travel Journal made especially for kids travelling.
The Teachers always tell you to get the kids to keep a journal!  GREAT Pressie.  (Click on Piccie for more info)
Disclosure: Throughout our site there may be some affiliate links including but not limited to Amazon. If you click them, we may get a small commission for your purchase but this is at NO additional cost to you. We might also get a benefit from our TAWKer Supporters BUT again at no additional cost to you. You get to something you want and we get to keep the lights on here at TAWK. #worksforbothofus Thanks for your support of us supporting you :)
TAWK accepts no liability for any situation arising from suggestions or businesses on the TAWK Site.