How do you keep Romance Alive on the road?


How do you keep romance alive the road? - This has to be one of the most important questions and one that I'm sure many of you want to know the answer to! You are now all living under really close quarters and obviously still need a bit of 'you' time. 

Who better to ask than those that are already out there doing it; Our TAWKers!
The following are answers and thoughts from other TAWKers (names omitted to protect privacy) to help you..... 


So "How do you keep romance alive on the road?" - Our TAWKers suggest....


The threat of if you don't go to sleep, you will hear it. Only useful on over 12s. 15 year old was completely grossed out but went straight to sleep!
Sneak into the shower rooms in the middle of the night.
Our kids are really good sleepers and usually completely stuffed by bed time when we are camping...or after they get up and go start playing in the morning....HELLO!!
A lot can depend on the age and sleeping habits of your kids. If you're an inside/outside person or lights on/off person? How good your self control and suspension is? Of course where you are and how many other people or campers are around (also it's not nice if it's freezing cold, wet, windy and prickles in the grass!). If you can leave the kids alone (older kids of course) long walks and getting back to nature can work.
When the kids are older you can send them to the movies/pool and get a couple of hours free time! When away for long periods of time shout a plane trip back to the grandparents/Aunts/Uncles for a week or two. As they say, where there's a will, there's a way to keep romance alive on the road!  Have fun and enjoy!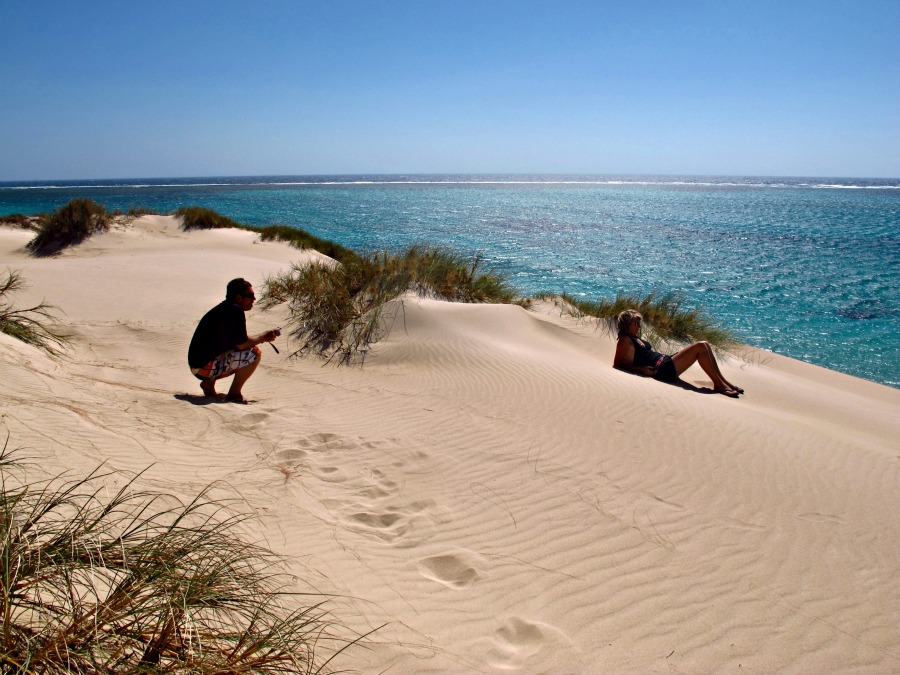 Some Hot Tips to keep romance alive on the road.

Heavy duty suspension and shocks on the van.
On hot nights fire up A/C in van. Cold nights crank up reverse cycle heater. (if anything like ours it will drown out any involuntary noises.
Early morning special cuddles are good if kids have had late nights.
Turn outside lights off and have special cuddles under the awning. (Works well in National Parks or free camps when not to close to neighbors.)
Crank stabilizer legs down tight, past manufactures recommendations.
Swim out just that little bit further than the kids when at beach.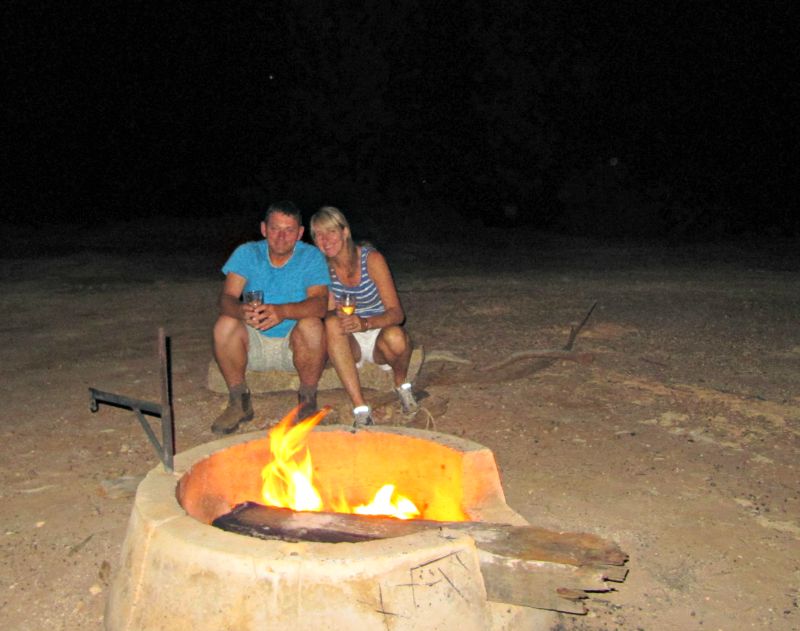 More hints and tips to keep Romance alive on the road...

Have a rule "DON'T rock the van" A snuggle by the campfire is also nice when the kids are finally settled and everything is still and peaceful.
We had the kids fighting because one thought the other one was rocking the van hehehe Mmmm and we will keep it that way lol.
Get the kids their own tent to sleep in together.. Makes it fun, gets them out of the caravan, camper van and then they won't feel the rocking van. Or daytime stints when they're off playing with other kids.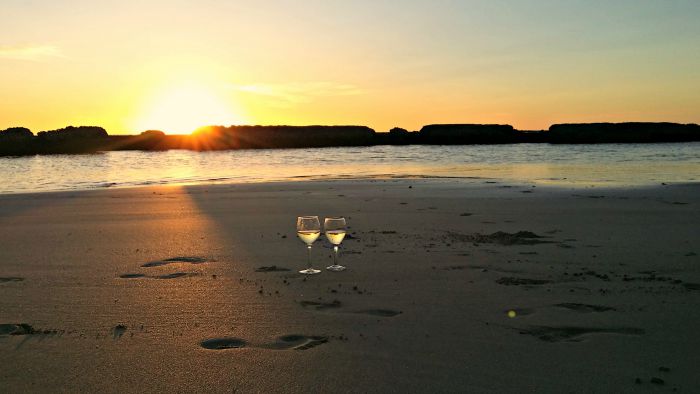 Family rooms. Whenever there was one at a caravan park the kids were always with me when we checked in and I would say "Oh good Master H, you can have a bath tonight." He started coming back with "I don't want a bath anymore I want showers." Me screaming. "YES YOU DO!"
I had found a blog titled 'keep your zips open' - got me reading, but turned out it was talking about the zips in your camper; you're supposed to keep them apart enough so they don't clang together while you're 'doing the deed'.
We never had problems. Kids were so knackered at the end of the day they'd sleep through a bomb blast. In fact we seemed to "do it" more on the road than at home!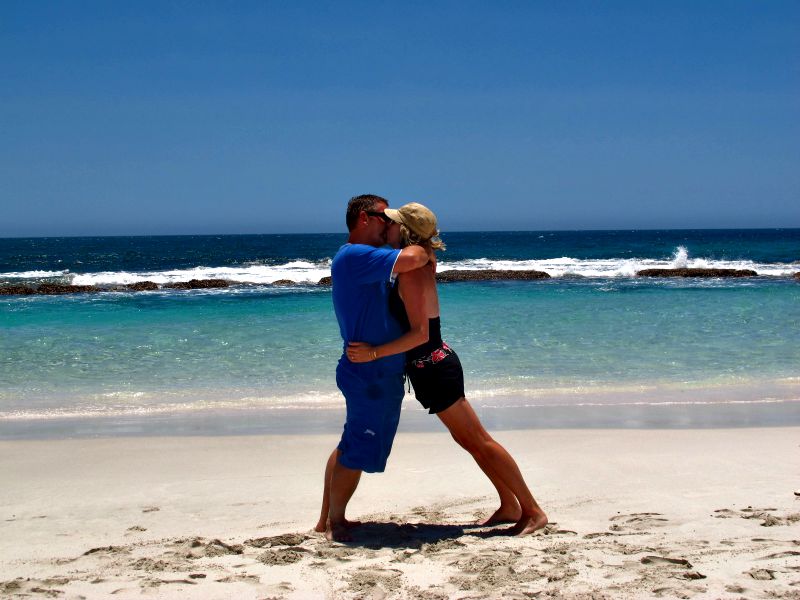 Ensure you secure the chains on the drawer bar - otherwise they get a bit of a banging rhythm going if they are loose!!
Put the kids in the car for a movie!
Set up a tent for the kids and get them to do an art project that must take at least half hour, then go for your life!
Tip out a container of hundreds and thousands and tell the kids they can't come inside until they have sorted them into colour groups.
As long as the kids are asleep and don't catch you, don't worry about it!  If necessary use the floor of the camper rather than the bed otherwise there's way too much rocking!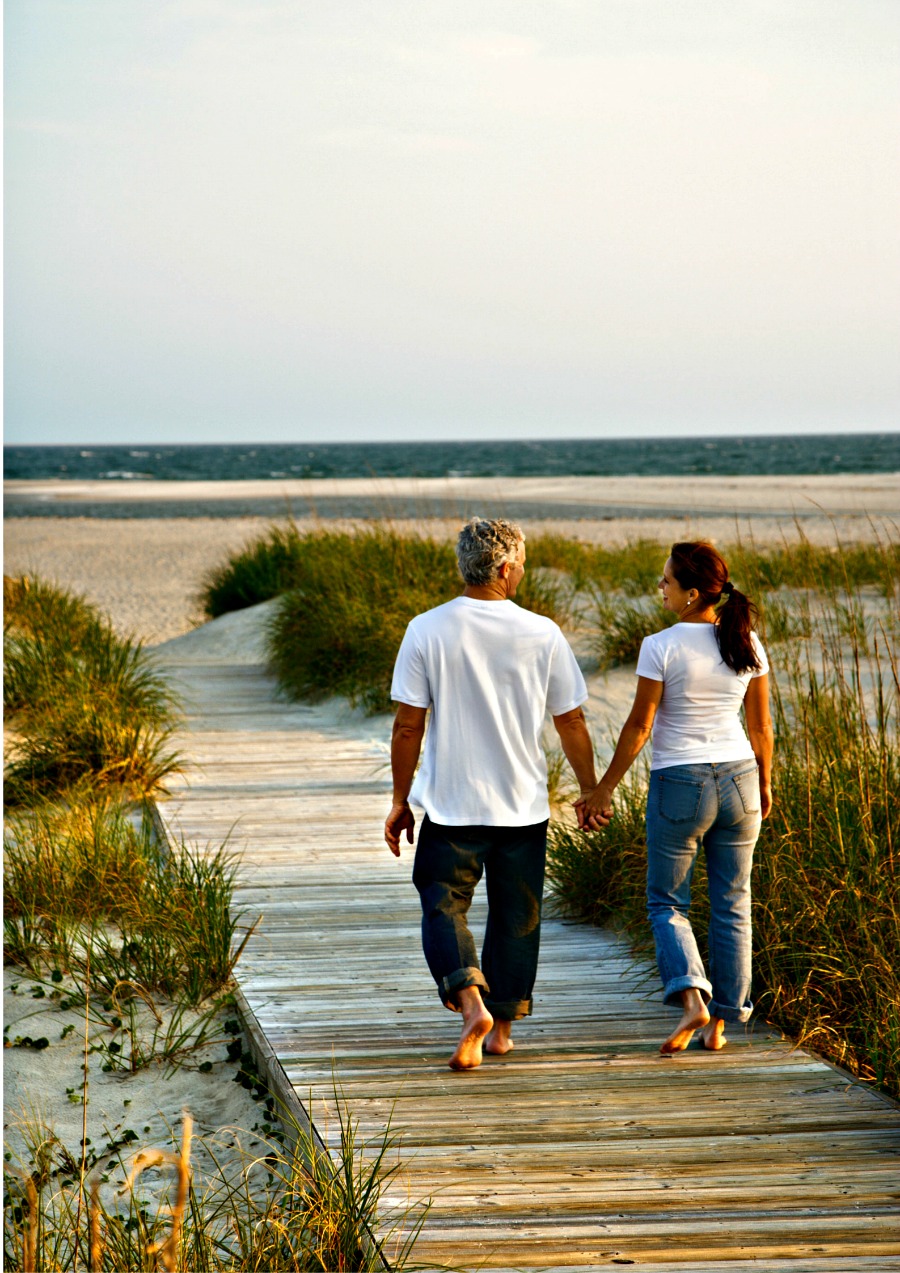 Learn to keep it quiet! Also, our camper trailer didn't rock as we made sure to level it well - and zips slightly apart.

Make sure the inside lights are not on otherwise it looks like an adult puppet show.
Use your privacy curtains & take advantage if windy nights, just say it was the wind shaking the van LOL.
Cough" bit hard to "let yourself "get" into the moment!!
Disclosure: Throughout our site there may be some affiliate links including but not limited to Amazon. If you click them, we may get a small commission for your purchase but this is at NO additional cost to you. We might also get a benefit from our TAWKer Supporters BUT again at no additional cost to you. You get to something you want and we get to keep the lights on here at TAWK. #worksforbothofus Thanks for your support of us supporting you :)
TAWK accepts no liability for any situation arising from suggestions or businesses on the TAWK Site.