Getting Started Travelling Australia With Kids


"A journey of a thousand miles must begin with a single step" Lao Tzu
Does travelling Australia with kids sound daunting? It did to me too at first. (You can read all about my story here) You have found our site and so you must be thinking about it. There are so many questions. The decision to Travel Australia With Kids is the hardest part, once made everything will start coming together.  Just take the first step!  AND of course grab our TAWK Guide to Travelling Australia With Kids, which does include all the information that you need.  Indcluding....

Will you travel for a set amount of time?
Do you intend to see all of Australia?
Will you want to stay on the bitumen or go off road?
So have a look around the site and find the information you are looking for - if you do have a question or can offer support for others, please post a comment.

Most of all.....DO IT!!! 
A great way to recognise other family Also Traveling Australia with kids


Travel Australia With Kids was born when I was about to embark on our travels and I could not find much information that was relevant to our situation.  There are many travel sites, but not specific to the challenges and joys of travelling with children.  From the homeschooling curriculum, family friendly places to stay, great camping recipes, your camping checklist, I could not find much 'real' information.  You know... without all the commercial bias!

There is also the Travel Australia With Kids Facebook page, which I encourage you to 'like' as there's a real community out there, that can give you feedback for any thoughts or questions you may be facing.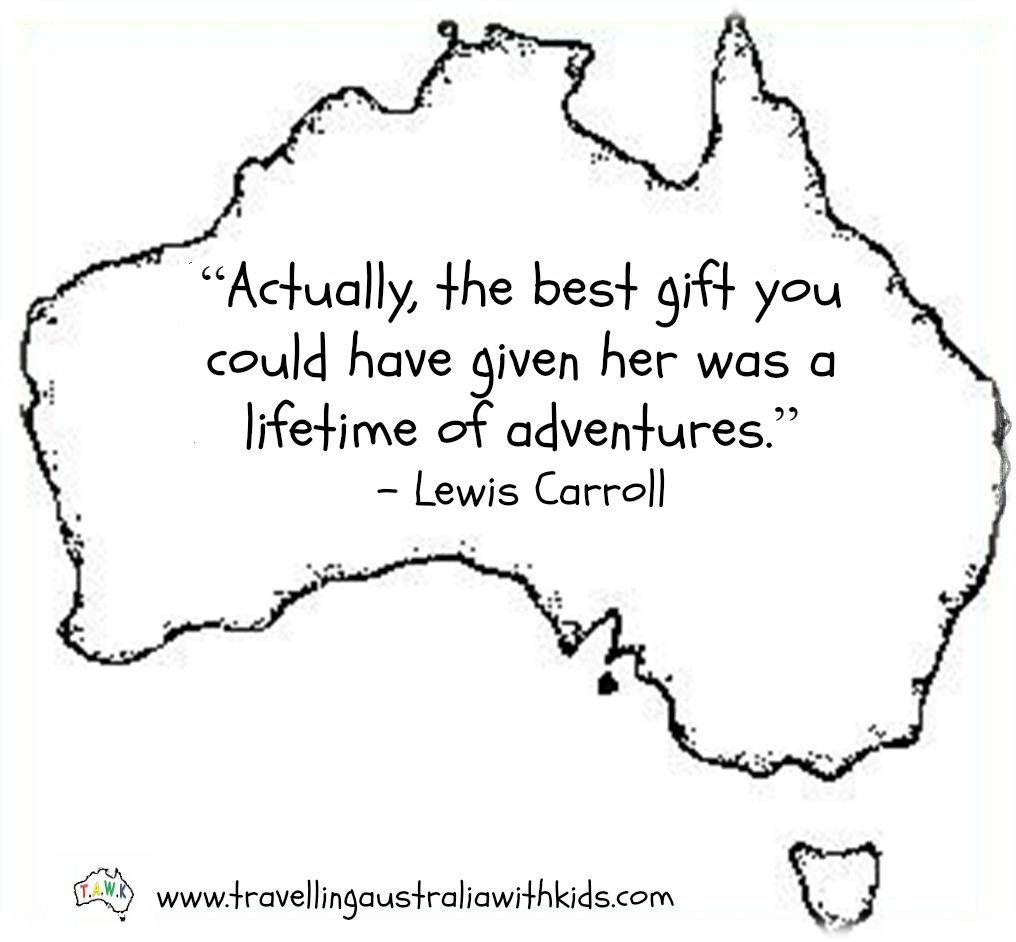 The site is intended to have a real interaction experience, and we encourage you to share your story and help other families as well as ask questions and find out information from other travelling families.  Almost every page has (or soon will have) an opportunity for you to join in.  I call families that Travel Australia With Kids; TAWKers - I love the way the acronym sounds like 'talk' and here, we can 'TAWK' about it!
So Welcome! And when you are on the road travelling make sure you stay in touch.

Disclosure: Throughout our site there may be some affiliate links including but not limited to Amazon. If you click them, we may get a small commission for your purchase but this is at NO additional cost to you. We might also get a benefit from our TAWKer Supporters BUT again at no additional cost to you. You get to something you want and we get to keep the lights on here at TAWK. #worksforbothofus Thanks for your support of us supporting you :)
TAWK accepts no liability for any situation arising from suggestions or businesses on the TAWK Site.