TAWK Featured Family -
'Ozzie Wheelchair Adventures'


October 2015

1.   About you

We are the Hughes family of 5 including B-jay (29) Kya (31) sons Declan (6) Xavier (3) and Logan (9 months). Our son Declan had an accident at 16 months of age which left him with serious brain damage, leaving him in a wheelchair needing 100% care from us both.
We want to show others that no matter what challenges you are faced with; where there is a will, there is a way and you can do it.  We are living proof of that and think we can inspire others who may have similar situations.

2.   Why did you make your decision to TAWK?
We made the decision to travel as we are building a new home to custom suit Declan's requirements, so we think it'll be for 8-10 months. We will just keep travelling until house is near completed.  We have been on the road now since May 2015.

Overall we started planning the trip up to the Cape just over 6 years ago when we had our first child Declan. We had started planning the holiday when Declan had his accident, so we put things on hold for a while.
Just when we thought we could go again, Xavier come into the world which delayed the trip again. We then decided to do our big adventure and started really planning it about 18 months ago. And then we found out we were expecting our third child Logan!  We decided we could not put it off any longer so off we went with when he was 5 month's old.
When we planned it 6 years ago it was because my wife wanted to go overseas but I wanted to see Australia so we planned to do the tip but after watching The Big Lap DVDs 18 months ago it really inspired us to do our own big lap.


3.   How did you get organised and how did you prepare?


We are travelling with our 2009 GU patrol that we got chopped into a dual cab and 600mm, extended chassis so we could fit all 3 of Declan's chairs plus all the toys. It got sent to Western Australia to remove the 3 litre and install the new 6.5 turbo diesel chev., 4 inch lift, Micky Thompson MTZ 35s, light bars all round, reversing camera, dual batteries, 3000 watt inverter to charge wheelchair while driving plus lots more.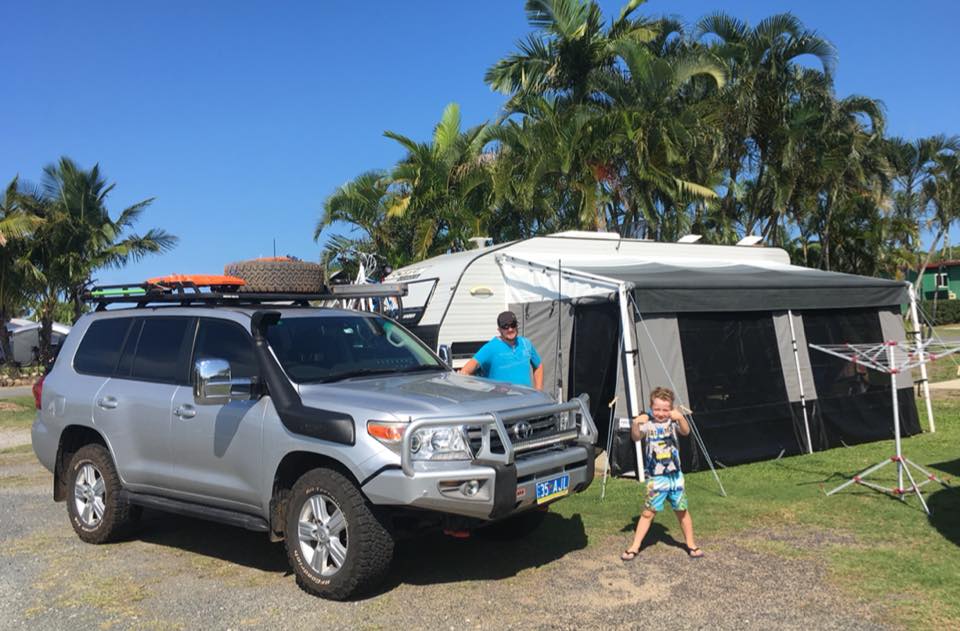 Camper wise we are towing a Complete Campsites soft top that we brought 2 years ago second hand, it has been great even doing the old Telly track.

We chose the vehicle over the Landcruiser as they are to expensive and had a Navara before the Patrol so kept with Nissan.
We started our adventure from Rutherford about 30 km North-west of Newcastle N.S.W. Leaving there, we headed inland out to Lightning ridge before heading back east starting from Byron bay to head north heading for the Tip. After following the East Coast we headed for Wepia then on to do the old Telly track heading to Loyalty Beach. We then went along the Savannah Way heading to Darwin then down the middle we are currently (October 2015) at Coober Pedy.

4.  What has been your biggest joy?
Being able to take our son with us.  We are hoping to raise awareness to other families with disabilities that you can still travel around Australia. We now have people from not only Australia but also overseas following us, which is helping them plan their trips in Australia with places they can stay and things they can do in wheelchairs.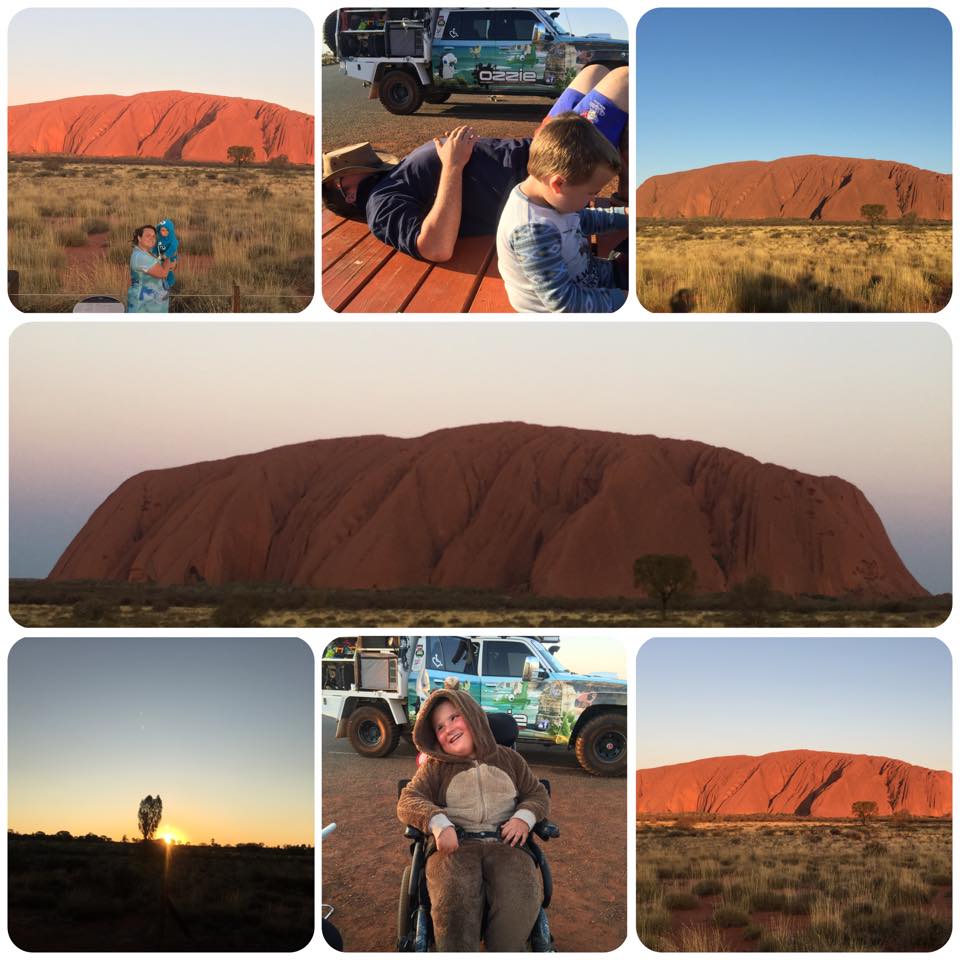 5. What has been your biggest challenge and how did you overcome it?
Our biggest challenge as a family would probably be the walk to the tip of Australia. With over 6 years of planning and all the Corrugations and then being stuck with the leaking water pump on the car at Loyalty beach for 7 days and only being 30 km from the tip.

6.   Where have you enjoyed the most?
Must go places for us have been the Great Barrier Reef, the Tip Cape York and flying over the Tip, the walk in opal mine at Lightning Ridge, Uluru, and Tasmania.


7.   Where disappointed you the most?
Overall every place has been great in their own way.  From places where you are flat out all day everyday to places where you just relax at camp and hide from the flies!

8.   What surprised you most about the trip?
What surprised us, has been overall how Accessible most places have been and how some places go above and beyond to cater for your needs. Even, people on the street coming up and shaking your hand and saying what an awesome job you're doing.
9.   What would be three pieces of advice to give to a future TAWKer?
People should do their own big trip because Australia has everything and so much to see plus the family bonding that comes with it is just awesome!
10.   How do you think that this adventure has changed your family?
I have gone from working 6-7 days a week and 8-14 hour days and missing so much of the kids lives to spending every day with them it is unreal.
We'd love you to follow our adventure with us and have a our Facebook Page, Ozzie Wheelchair Adventures - so please head on over now and like our page. Thanks for reading.
If you would like to become a TAWK Featured Family, please complete the form at the bottom of the page.

---
If you would like to be a part of the TAWK Featured Family page and share your Australian Road Trip with everyone, then please complete the form below and I will send you the details.  The more of us that share our journeys, hopefully we will inspire other families to get out there and travel our wonderful country.
| | |
| --- | --- |
| | If you think you'd like to turn your family travel blog into a little online business then this video will give you food for thought. |
Disclosure: Throughout our site there may be some affiliate links including but not limited to Amazon. If you click them, we may get a small commission for your purchase but this is at NO additional cost to you. We might also get a benefit from our TAWKer Supporters BUT again at no additional cost to you. You get to something you want and we get to keep the lights on here at TAWK. #worksforbothofus Thanks for your support of us supporting you :)
TAWK accepts no liability for any situation arising from suggestions or businesses on the TAWK Site.