TAWK Featured Family -
'Are we there yet times 3'


November 2015

1.   About you

My name is Shantelle and together with my husband Craig and my three daughters, Matilda (7), Charlotte (5) and Abigail (4) we travelled over 25,000km completing a lap around Australia in 6 months.  We did the trip in our 2012 Pathfinder, towing a PMX brand soft floor camper trailer. Leaving Perth in April 2015 and returning in September.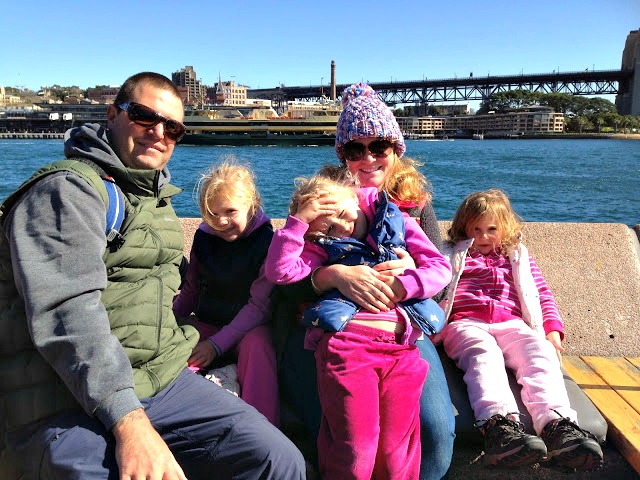 2.   Why did you make your decision to TAWK?
One day we were chatting and decided to 'just do it'. Within 9 months we had sold our house, packed our belongings into a sea container and hooked on the camper! The hardest bit about it all was actually making the initial decision to go. After that, pretty much everything just fell into place.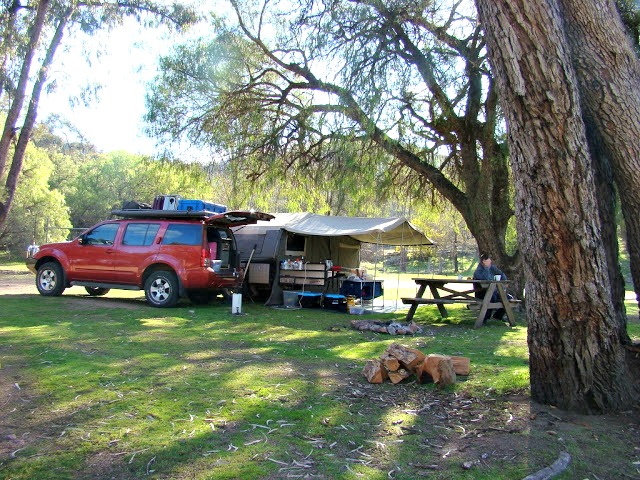 3.   How did you get organised and how did you prepare?


We sold our family home to fund the trip. So the biggest part of preparation was organizing the sale and moving our furniture into a sea container. We then lived in our investment property for a few months to save more money.
My husband approached his boss and was upfront with our plans. Lucky for us he was offered six months' unpaid leave so he had employment to return to.
As for the car, well it was a case of adding suspension, a UHF and a roof rack. The camper was only a year old and apart from adding a toolbox to the front we pretty much didn't do anything to it for our trip!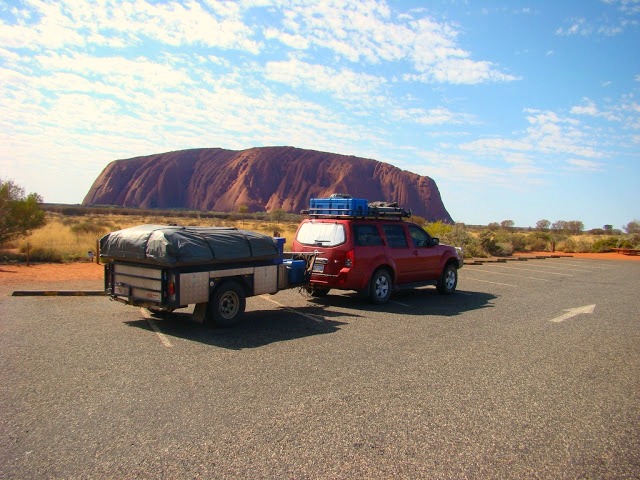 During our planning stages:
I booked and paid for some of the more expensive caravan parks, like Broome, Darwin and Cairns. This helped the budget when we were no longer working.

In the months leading up to our departure date I also purchased Coles and Woolies vouchers when I did my weekly shopping, and put them aside, so that when we went away we could use the vouchers to pay for some of our groceries.
I also collected $250 worth of gold coins which got put into a container in my suitcase and came in handy for washing machines and ice.
I signed up memberships for the big chain caravan parks like Big 4, Discovery and Top Tourist which gave us 10% off our stays.  I estimate that we saved hundreds!

4.  What has been your biggest joy?
Making memories with my family!  Getting to see my kids faces when we did things like walking around the base of Uluru, when we took them to Cape York Peninsula and they stood on the tip of Australia, when we saw Whales in Hervey Bay, when we experienced sunset over Lake Argyle, when we visited Paronella Park at night, and the list goes on…..
And every time we pulled up in a new place and made new friends we got to experience everything together as a family, they were the biggest joys. It was also great to see my husband go from working full time and hardly seeing the kids, to being with them every day.





5. What has been your biggest challenge and how did you overcome it?
Initially in the planning stages it was the comments from friends and acquaintances like 'you're doing what?' 'Oh but should the kids be away from school?' 'I can't believe you're selling your house'. Etc. Trying to justify what we were doing got a little draining.
It was also hard to let go of the concept that we should be working hard to SAVE money, not selling our house, and actually living and SPENDING money.
Leaving the family dog for six months was hard and there were lots of tears involved with that. Every time I saw a Labrador on our trip I cried. And I couldn't walk down past dog food in the supermarket without having a sook!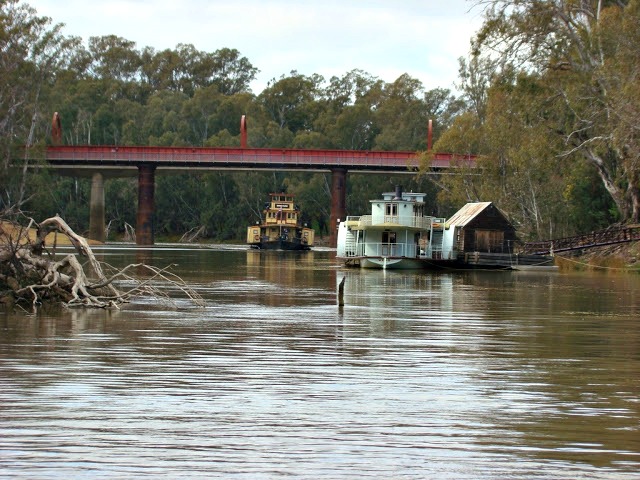 Challenges while travelling were only trivial things like:
Fitting 9 days worth of food into a 40 litre Engel Fridge (when going remote places)
Trying to prepare meals that were cheap, nutritious and easy. (made easier thanks to my Thermo mix!)
Hearing 'mummy I wet the bed' at 3am and knowing I don't have my own washing machine and dryer!
Having a four year old have a tantrum in our canvas home! With us whispering and bribing her to please be quiet as we knew full well that fellow campers could hear the whole thing! 
Teaching the kids stranger danger and telling them not to go anywhere that mummy can't see them, then have nana's come up and start chatting to the kids and take them by the hand to go show them something!

We also taught the kids the importance of not accepting lollies etc from strangers, then we had a lady come up and give the kids $5 to buy some lollies for being good girls!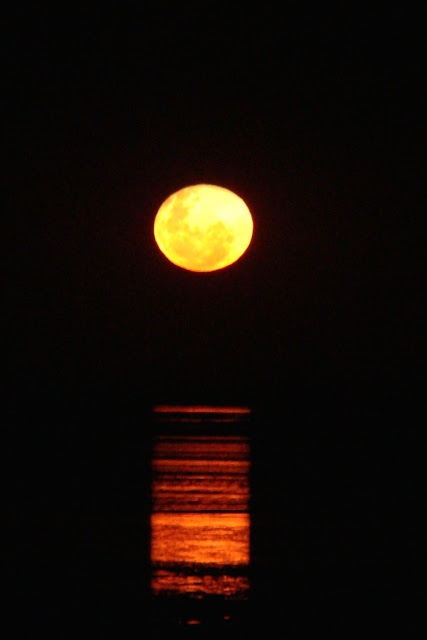 6.   Where have you enjoyed the most?
Our favourite 'holiday' destination was Broome, WA. It was so relaxing and casual and we loved it there. Uluru was probably the most spiritual and meaningful place. And we all loved Litchfield National Park,in the NT. Especially our campsite at Wangi Falls. We also enjoyed the 'experiences' of driving the Gibb River Road, Cape York Peninsula, and Great Central Road.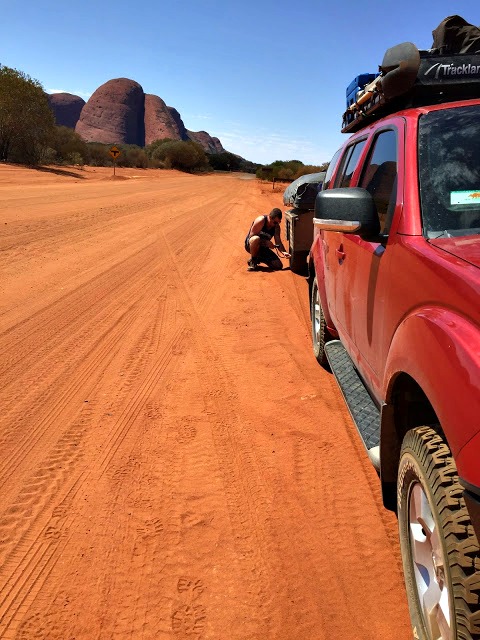 7.   Where disappointed you the most?
Probably Cape Range National Park in Exmouth, WA. We were really looking forward to it, but (as anyone who travelled through there after the cyclone would know) there were heaps of flies. Little black flies everywhere that made it virtually impossible to go outside the camper. We ended up leaving Cape Range early for this reason. Will definitely go back there one day soon and experience it again, hopefully sans insects!


8.   What surprised you most about the trip?
The fact that there are SO many other people doing the same thing! Its like a big community out there. Pulling into camp sites and caravan parks and meeting people we saw up the road. Or chatting with new faces. There are oldies in vans, families like us, young backpackers.

9.   What would be three pieces of advice to give to a future TAWKer?
1.    Always pack your lunch! If you are on the road with a budget, buying takeaway food is the real killer. Especially roadhouse food in remote places. We packed wraps instead of bread as they keep longer, and although we enjoyed a lunch out at the pub occasionally, for the most part we made our own food, usually at a playground with a picnic table, BBQs and toilets. I liked to carry a plastic table cloth, BBQ mat and baby wipes with me as some of the public facilities are gross!

2.    When showering kids in public showers make sure you pack thongs for everyone and a towel with a hood is much easier to get them dry opposed to a long towel they might drag on the ground. Also, taking all their PJs etc in a Coles reusable bag is easy as you can hook it on the back of the door preventing items getting wet. I found the bath time part of our nightly routine was the hardest part about being in the camper, especially as I have three girls so it was me who took them most of the time.
Also, fellow Mum's out there make sure you ask when arriving if the caravan park has a 'parents room' and ask for the key (sometimes a $20 bond is required). That way both mum and dad can be part of the shower routine! Sometimes as a special treat we would book a site with an unsuite then they could shower themselves!

3.    If you have school age children DON'T stress about school work! As a primary school teacher I was over ambitious in the first few months with my planning of lessons. I then realized that the kids are learning SO much on the road that formal education could take a back seat for our trip.
My 7 year old wrote a journal which we then typed up and put online as a blog so family and friends could read along. She also completed her spelling words book (which was from her school) and her mental maths book. My 5 year old used the mini whiteboard a lot and we would do a brainstorm after we visited places and then she would make sentences and draw a picture. My youngest is non compulsory schooling but we still did word games, played with magnetic letters (great for using on the front of fridges in campers kitchens while you are cooking dinner!) and played eye spy lots in the car to practice beginning sounds.
When the children had been back at school a week, all their teachers were happy with their progress. My 7 year old enjoyed reading the map book and calculating how many kilometres to the next place. She also took a notebook to the tourist places we visited and jotted down things that interested her. 
10.   How do you think that this adventure has changed your family?
I think Craig and I as a couple are a lot stronger. Having been together for 6 months straight we learnt to compromise more and maybe be a bit kinder to each other. Craig also has a newfound respect for being a stay at home parent!

I feel as parents that we 'know' the kids better too.  Likes and dislikes, and quirky bits of personality that they have. And we have made so many memories.

This trip certainly bought us all together (Quite literally since we were living in a 6x6 space)!  We have shown our kids that you can do anything if you put your mind to it. They have experienced life in such a different way, they have met so many different people and we have all stepped out of our comfort zone and normality for six months and I am proud of that.


We'd love you to read about our journey, so please visit our website: Are we there yet times 3 and our Facebook page.
If you would like to become a Featured Family please complete the form at the bottom of the page.

---
If you would like to be a part of the TAWK Featured Family page and share your Australian Road Trip with everyone, then please complete the form below and I will send you the details.  The more of us that share our journeys, hopefully we will inspire other families to get out there and travel our wonderful country.
| | |
| --- | --- |
| | If you think you'd like to turn your family travel blog into a little online business then this video will give you food for thought. |
Disclosure: Throughout our site there may be some affiliate links including but not limited to Amazon. If you click them, we may get a small commission for your purchase but this is at NO additional cost to you. We might also get a benefit from our TAWKer Supporters BUT again at no additional cost to you. You get to something you want and we get to keep the lights on here at TAWK. #worksforbothofus Thanks for your support of us supporting you :)
TAWK accepts no liability for any situation arising from suggestions or businesses on the TAWK Site.