TAWK Featured Family -
'Knoxing about Oz'


February 2016

1.   About you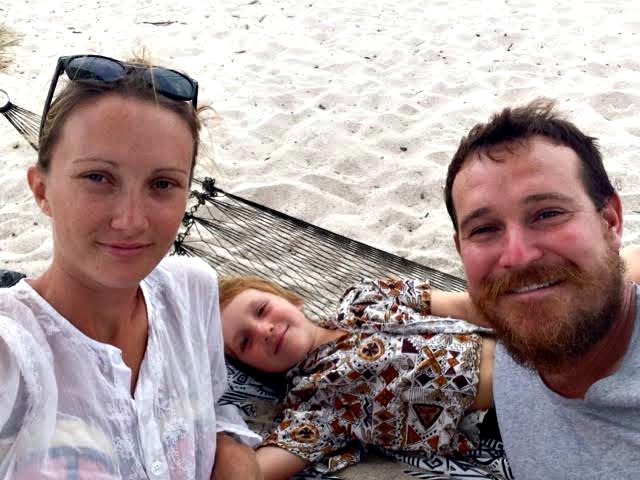 We are a small family of three, myself (Sian), hubby (Cameron) and our 5 year old son Jacob.

We left the Sunshine Coast QLD after renting out our house and are currently 2 years 'down the road', free camping mostly and working along the way.
2.   Why did you make your decision to TAWK?


We decided to TAWK because, well...why not!?  It was a very quick process actually, we just decided one night and roughly 2 months later we were driving out of our driveway!

3.   How did you get organised and how did you prepare?


We had first planned a year, figuring that would be plenty enough time to do the lap but now after two years and not even half way there we have thrown all plans out the caravan window!

We started off with a camper trailer towed by our Pajero, but with no real previous long term camping experience we discovered after 5 months we had made a bad decision. We had gone south and had hit cold and rain everywhere we stopped. It was all to much for the camper trailer and us.
We now have a little 16ft pop top and we are so much happier for it.


4.  What has been your biggest joy?


Our biggest joy would no doubt be the people we have met along the way and the freedom the travelling life has given us.  We love being able to give our son this experience and opportunity and we hope he will continue adventuring with his own family one day.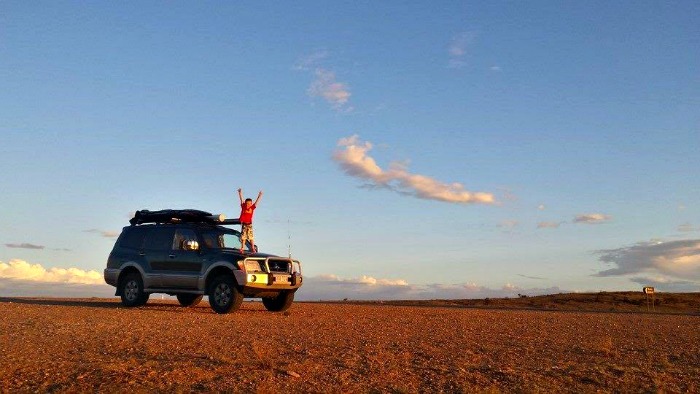 5. What has been your biggest challenge and how did you overcome it?


Our biggest challenge of course, like most others, is money.  We work our way around, taking turns in each town we decide to stop at. Usually we get work pretty quickly, being both qualified chefs, however we have had weeks where we lived off tuna and 2 minute noodles. We like to call it character building, or for Cameron 'dieting'.



6.   Where have you enjoyed the most?


There is a very close competition in our favourite place we have visited so far: Coober Pedy SA and Esperance WA. 
Both so different from each other but both so spectacular in their own way. We spent Christmas last year in Coober Pedy, just us, a hot chook and the Breakaways behind us. It will be the most memorable Christmas ever.
Esperance we fell in love with straight away and actually ended up staying for 7 months. I don't believe we will ever see whiter sand and bluer water than what we saw in Esperance.
A great way to recognise other family Also Traveling Australia with kids



7.   Where disappointed you the most?


Where disappointed us the most? Well I might get kicked for this but The Great Ocean Road. I know, it IS beautiful but we didn't expect the scenic part of the 250k road to be so short.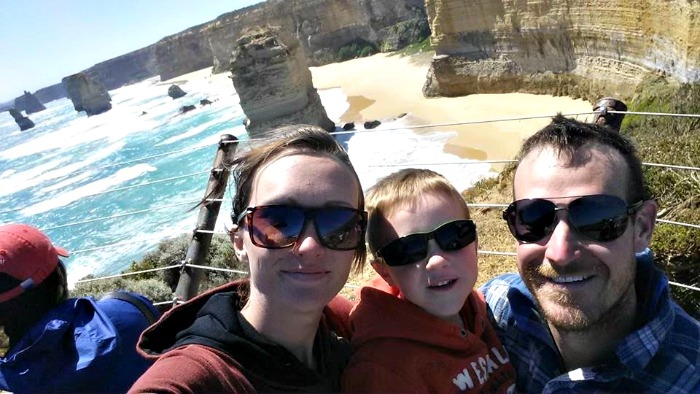 8.   What surprised you most about the trip?


The thing that has surprised us the most is Western Australia. Being an 'Easterner', WA is rarely talked about or heard of, but its a magnificent state and every town is just as stunning as the next. Every Australian should travel the WA coast at least once in their life.

Also the kindness of strangers and how accepting people can be of inviting you into their families, homes and towns.  We will forever cherish the memories we have made with the people we have met along the way.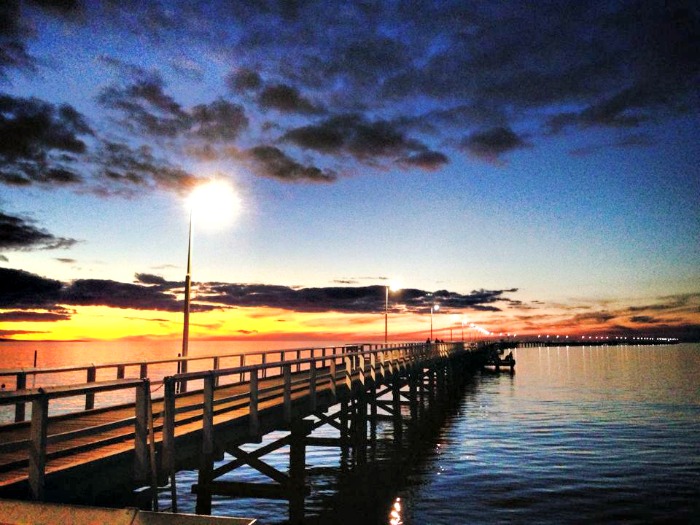 9.   What would be three pieces of advice to give to a future TAWKer?


So here comes the advice.

1.    Firstly, just do it. Go. Don't be scared, don't doubt, don't procrastinate.  It will be the best time of your life. Things will go wrong and you will have days where you feel like turning around and going home, but you you will also have days that will be your best ever. So just go.
2.     Secondly, choose your 'home' wisely. And live in it for a few weeks to see if it works for you and your family.
3.     Lastly, I'm gonna say don't take those extra jumpers, or pot and pans or towels you think you might need. After a month you will have thrown them away anyway. Take less of everything. You will soon learn that everything must have 2 functions. Our bath towels are also our beach towels, our blow up boat is also Jacobs bath.  And you can always buy it along the way if you figure out you need it.
10.   How do you think that this adventure has changed your family?


Travelling Australia had been the most rewarding, the hardest, the most tiring and the best adventure our family has ever had. We have changed and still keep changing every day. Every town we visit we learn a little more about ourselves and each other. We have learnt to adapt and to accept. We have learnt that tomorrow is always a new day and just down the road is a new adventure waiting for us.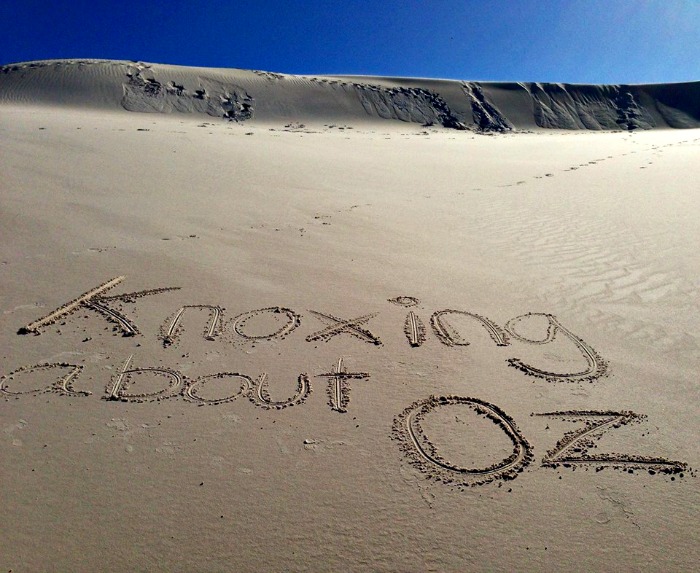 We'd love you to read more about our journey, so please follow our Facebook Page Knoxing about Oz.  See you there.

If you would like to become a Featured Family please complete the form at the bottom of the page.

---
If you would like to be a part of the TAWK Featured Family page and share your Australian Road Trip with everyone, then please complete the form below and I will send you the details.  The more of us that share our journeys, hopefully we will inspire other families to get out there and travel our wonderful country.
| | |
| --- | --- |
| | If you think you'd like to turn your family travel blog into a little online business then this video will give you food for thought. |
Disclosure: Throughout our site there may be some affiliate links including but not limited to Amazon. If you click them, we may get a small commission for your purchase but this is at NO additional cost to you. We might also get a benefit from our TAWKer Supporters BUT again at no additional cost to you. You get to something you want and we get to keep the lights on here at TAWK. #worksforbothofus Thanks for your support of us supporting you :)
TAWK accepts no liability for any situation arising from suggestions or businesses on the TAWK Site.