TAWK Featured Family - 'The Blonde Nomad'


1.   About you

| | |
| --- | --- |
| | We are the Stephenson's, Corey (34), Kellie (also known as The Blonde Nomad) (34), Zac (5), Brett (11wks).  We departed Charters Towers, Queensland in October 2013 and have been travelling around this gorgeous country of ours, finding work as we go.  At the time of writing this, we have hit the pause button.  We are staying with family in Townsville as we have just had a baby, getting used to being the idea of a family of four, sorting out Distance Education for Zac and trying to upgrade our caravan so we have more space for our expanded family. |
2.   Why did you make your decision to TAWK?
Our dream of travelling around Australia had lingered for a long time, a few things happened health wise that made us wake up and realize life was too short to have a dream and not fulfill it, so we did!

3.   How did you get organised and how did you prepare?
We already had a caravan, it was only a two person, however Zac was little and we made a makeshift bed for him.  We decided not to get a larger van in case travelling full time wasn't for us.  Our house sold, we saved and saved.  Over the years we had made lots of modifications to our vehicle, so we finished up doing what we needed so we were ready.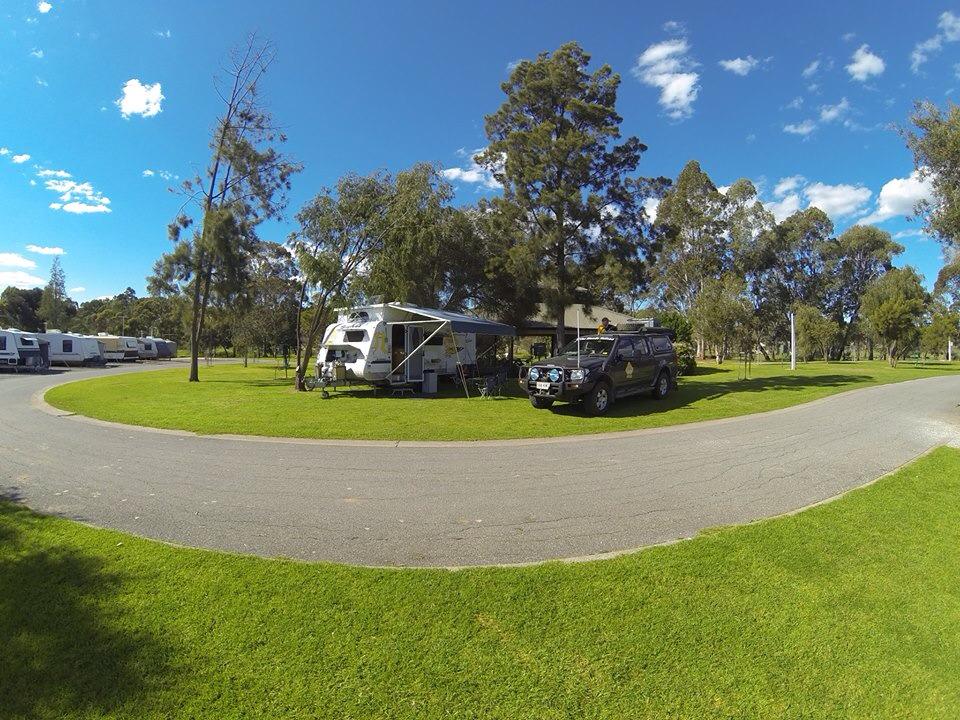 4.  What has been your biggest joy?
Quality time with each other as a family.  We always depended on other people, travelling has strengthened our marriage and our relationship with Zac.  Our objective in life has changed and we are living every moment as best as we can.
Another fantastic aspect to our travels was the fact that due to being so relaxed we fell pregnant, we had been trying for a little while and it all fell into place.  While travelling, it gave me opportunity to rest and I had a fantastic pregnancy.  Our first child Zac was premature due to me being highly stressed, all that was in the past and I had a great pregnancy (Brett even stayed in until 40 weeks on the dot).
A huge highlight to our travels was being one of three winners of the Dometic Follow The Sun Campaign (www.dometicfollowthesun.com.au).  With over 8000 entrants, we were one of the lucky winners.  We received a makeover to our Caravan and Vehicle, and travel expenses all to the value of $35,000.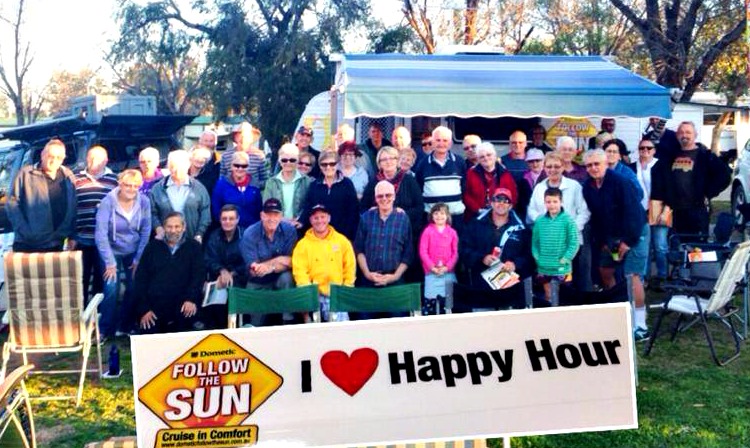 We travelled for three months through Queensland, New South Wales, South Australia and Victoria and hosted Happy Hours at caravan parks and showed off all our new fabulous products.  Through this campaign we met a lot of people and a lot of opportunities arose for our Blog as well.
5. What has been your biggest challenge and how did you overcome it?
Biggest challenge was the initial getting used to each other 24/7.  I missed my family and friends and part of me wanted to stop travelling.  Over time we became better communicators with each other and introduced ways to handle 'stressful situations' better.  Ensuring we each had a little time to ourselves, and understanding that sometimes kids just need to be kids, including some 'downtime' into our travels (no car days etc).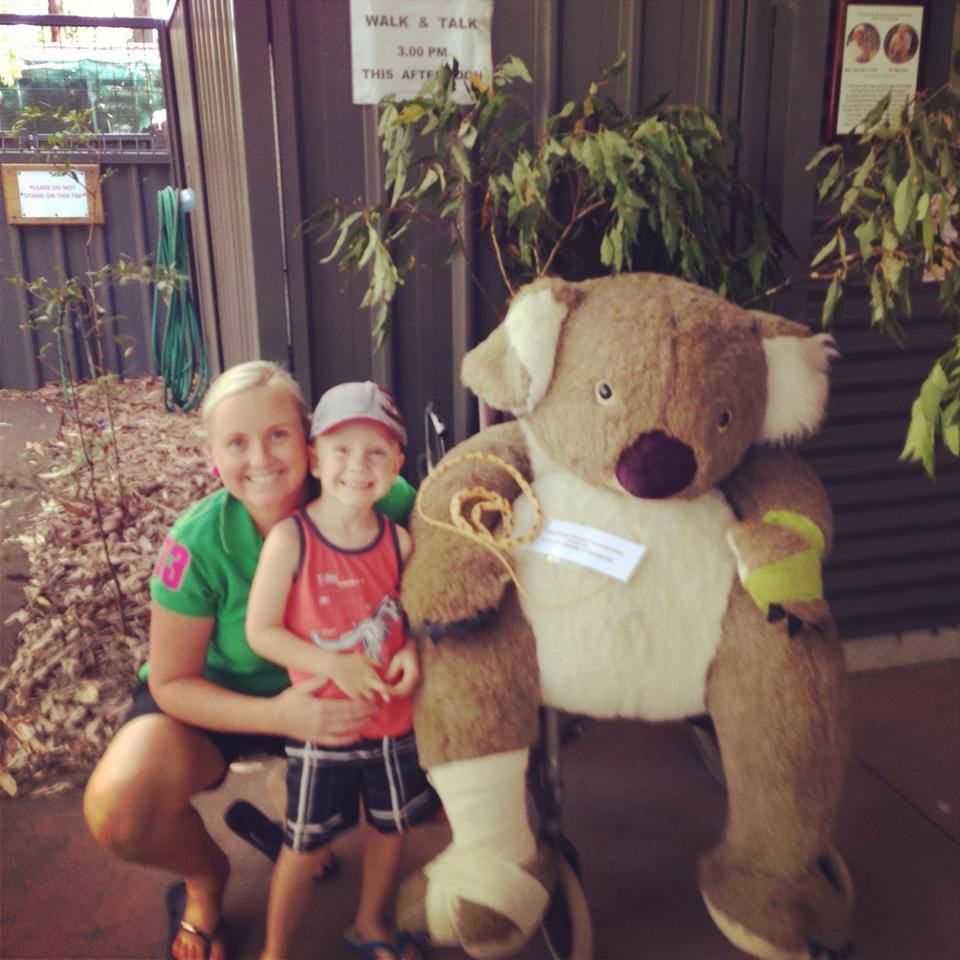 6.   Where have you enjoyed the most?
This question cannot possibly be answered!  From the pristine beaches to the red dust in the outback, touching snow, seeing gorgeous wildlife in their natural environment, Australia certainly ticks all the boxes and we've loved every experience.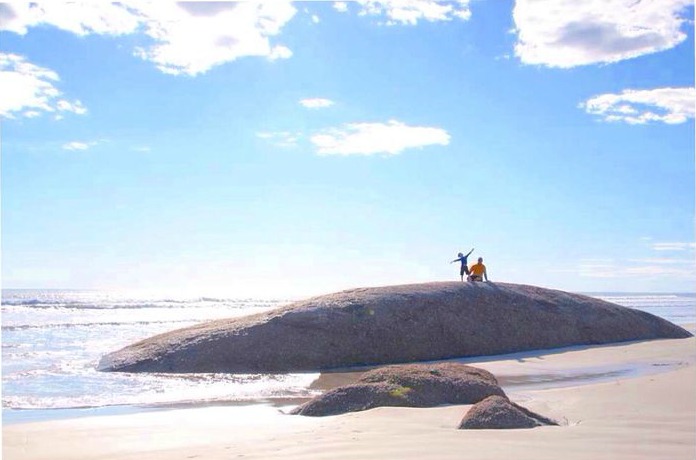 7.   Where disappointed you the most?
We have only had a couple of disappointments, and it's more so the attitudes of towns.  Visiting certain tourist locations and receiving bad service or visiting an Information Centre and not being warmly welcomed, it does put a bitter taste in your mouth about certain locations. I don't want to say where as other people who have visited these places have loved it, it wouldn't be fair.

8.   What surprised you most about the trip?
Initially we thought we going on a journey to discover Australia, however we learned it was so much more than that.  It really is a journey of self discovery, learning about ourselves away from influential environments would have to be the biggest surprise.  Learning that a life with 'less' can actually be 'more'.

9.   What would be three pieces of advice to give to a future TAWKer?
10.   How do you think that this adventure has changed your family?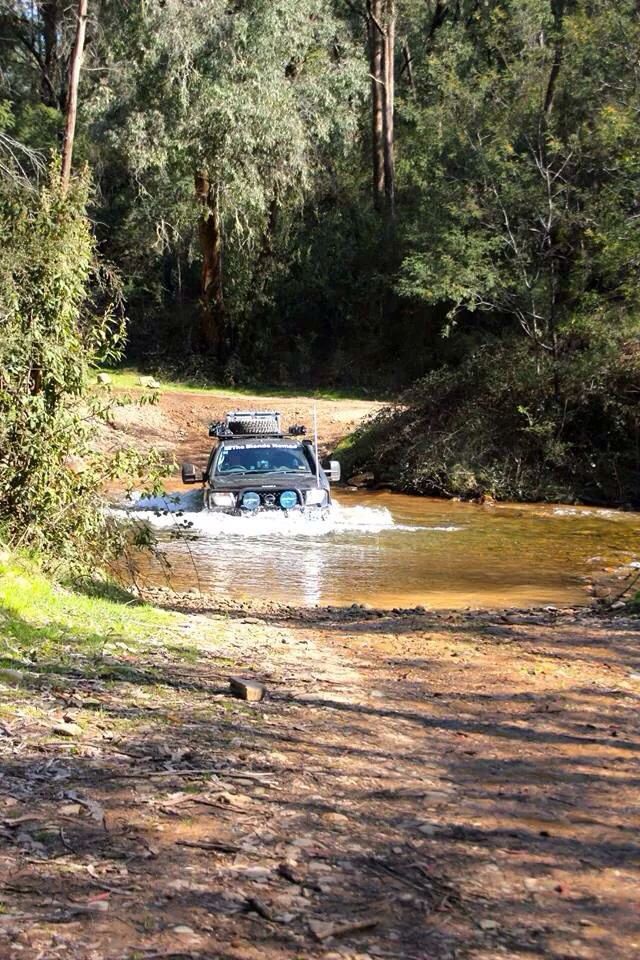 As I said, our family unit is the strongest it's ever been.  We are growing together as a family and have realized that time is the most precious commodity.  'Things' don't matter, experiences and memories are far more important.

We also have had the opportunity to change where and what we want to do in life, career wise.  I have started freelance writing for popular 'Caravan and Motorhome on Tour' magazine, and we have been given the opportunity to work with various companies in social media marketing strategy as well.  It has opened up our eyes to other opportunities that exist that we may be able to continue our 'working travelling holiday' and look at other type of work to be a source of income. It's great to have stepped outside of the box and be open to other things. 
Just do it. Remember that there will be some people who will judge you or say negative things about 'giving it all up for travelling'.  Remember to follow your own heart and your own dreams.

Please visit the blog The Blonde Nomad and follow on Facebook.
If you would like to be a part of the TAWK Featured Family page and share your Australian Road Trip with everyone, then please complete the form below and I will send you the details.  The more of us that share our journeys, hopefully we will inspire other families to get out there and travel our wonderful country.
| | |
| --- | --- |
| | If you think you'd like to turn your family travel blog into a little online business then this video will give you food for thought. |
Disclosure: Throughout our site there may be some affiliate links including but not limited to Amazon. If you click them, we may get a small commission for your purchase but this is at NO additional cost to you. We might also get a benefit from our TAWKer Supporters BUT again at no additional cost to you. You get to something you want and we get to keep the lights on here at TAWK. #worksforbothofus Thanks for your support of us supporting you :)
TAWK accepts no liability for any situation arising from suggestions or businesses on the TAWK Site.