TAWK Featured Family -
'Under the Arena & Co'


1.   About you


We are Under the Arena & Co. A young Broome based family of 4. There's dad, Ben (carpenter) mum, Louise (stay at home mum/photographer on the side). There's also our daughter Ella 7, our son Bruce 6 and our lovable/crazy 8 year old Female English Bull Terrier, Billy.

Being Broome based we travel at least 2/3 month long road trips a year as well as our 2 night weekend camping trips though-out our dry season (May to Oct) We mainly camp with out Oz tent RV5 and we also tow either our 390 Explorer Tinny or King Quad depending on the trip and destination.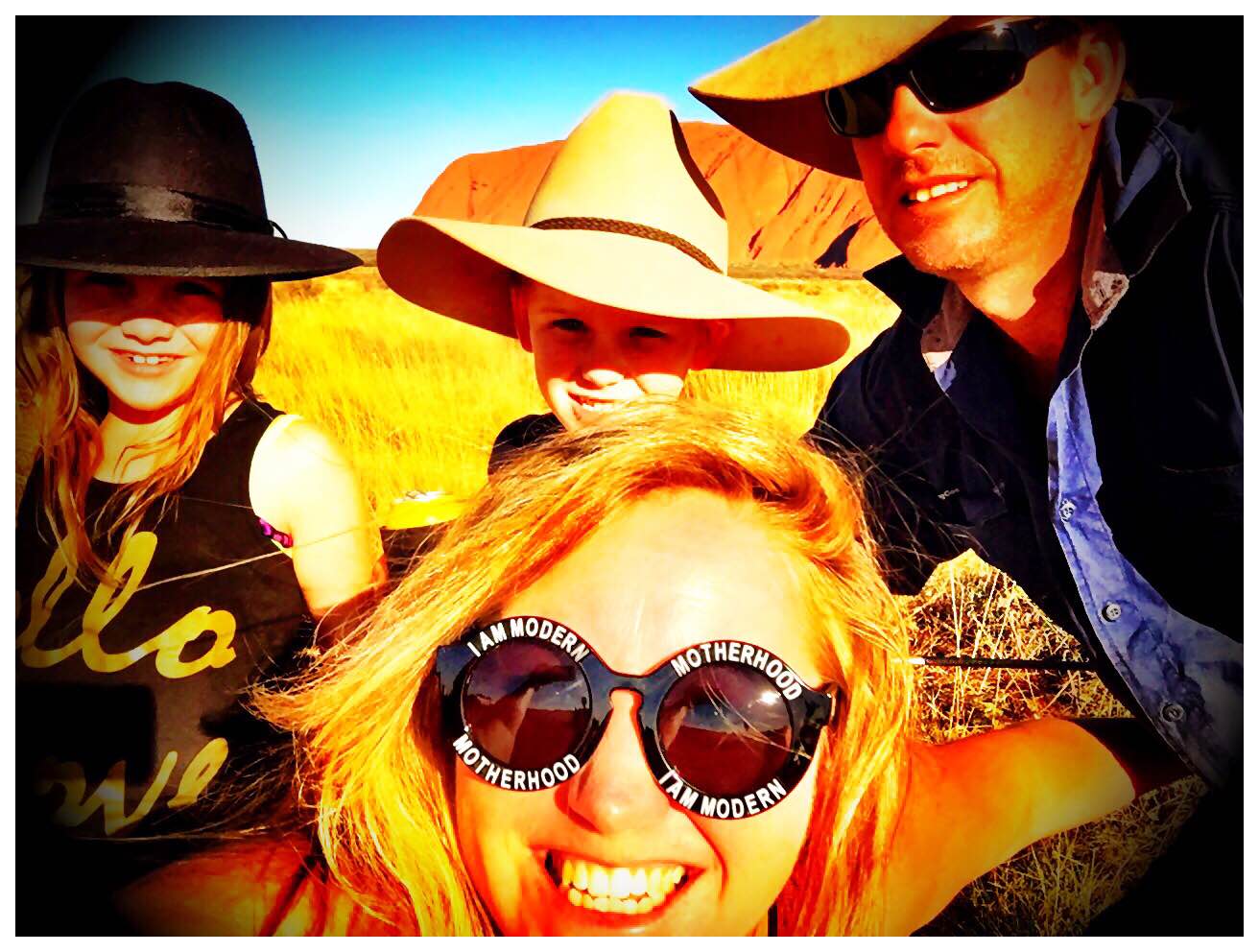 2.   Why did you make your decision to TAWK?


"Was always a given!" my husbands words! Again being Broome based, distance is always a factor traveling anywhere. But also with our backgrounds; I was lucky enough to travel Australia for 6 years and then overseas in my hay day & Benny has worked across WA as a carpenter in a lot of outback community areas.

When we met in Darwin 2006, we travelled together across the top end before settling back in Broome where we both had lived before and loved. As soon as the kids were born and old enough to "hit the dirt road" we were off!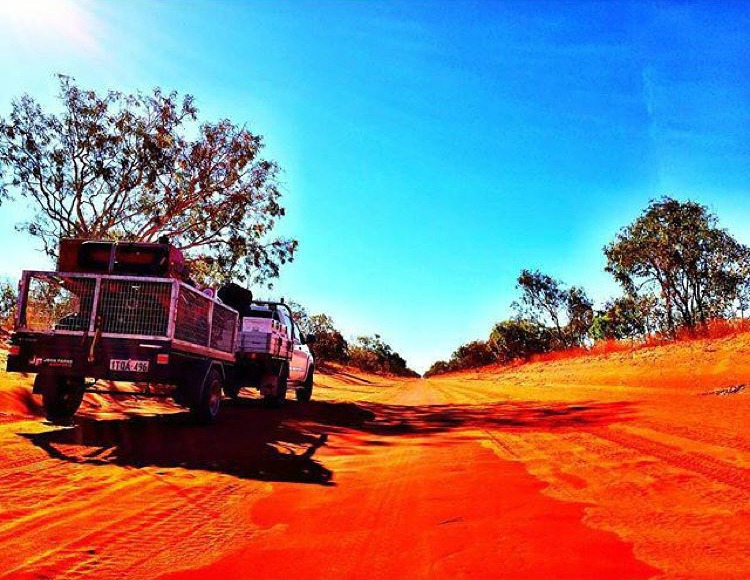 3.   How did you get organised and how did you prepare?


We like a simple set up, but by saying simple, don't be fooled - Quality over quantity!  We enjoy a simple set up so its a 5 minute job when arriving and leaving for Example: Weekend camping:-
Oz tent RV5 and sand mat
Evakool eskies 65 & 80 litre
3x3 Shade tent

25 litre water tub (stays on car with tap)
Camp box - which stays on the tray of our car. Has everything in it you need for any BBQ/ seafood/kids food cook up. Crayfish tails on a Sunday morning is one of our favourites (The bonus of been married to a Kalbarri boy !!)
And all the small things; chairs/small table/kids pop up table etc.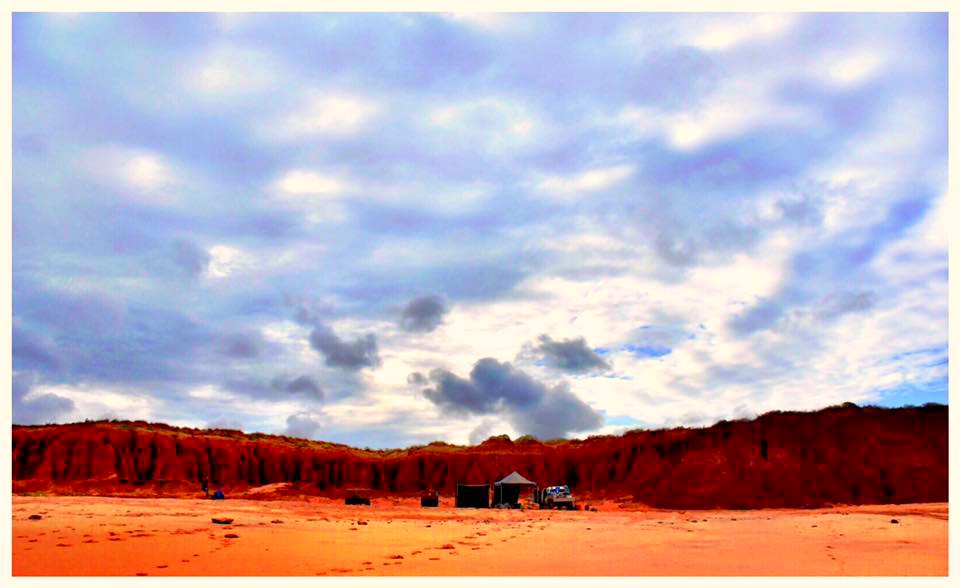 4.  What has been your biggest joy?


Our biggest joy would have to be watching our children grow up outdoors; Always using their imaginations. They've been camping/fishing/touring around since birth. They love it and they Travel so well too!
Example, their second trip to Uluru; Christmas 2015, we travelled down the Tanami Track from Broome to Alice Springs with our ELF "Barry" - the elf on the shelf -  and about four nights later we arrived at the hotel to a room with Uluru view. It melted my heart to watch their two little faces when Santa had been on Christmas morning with the 'big beauty' in the background.

5. What has been your biggest challenge and how did you overcome it?


I'd say the challenge was when the children were younger. All the extra things you have to take; Toys, baths, high chairs. Not to over pack, but you just need more things, bottles/dummies etc. as you don't want to be out the middle of the outback with a 18 month old without these things. It's a breeze now.


A great way to recognise other family Also Traveling Australia with kids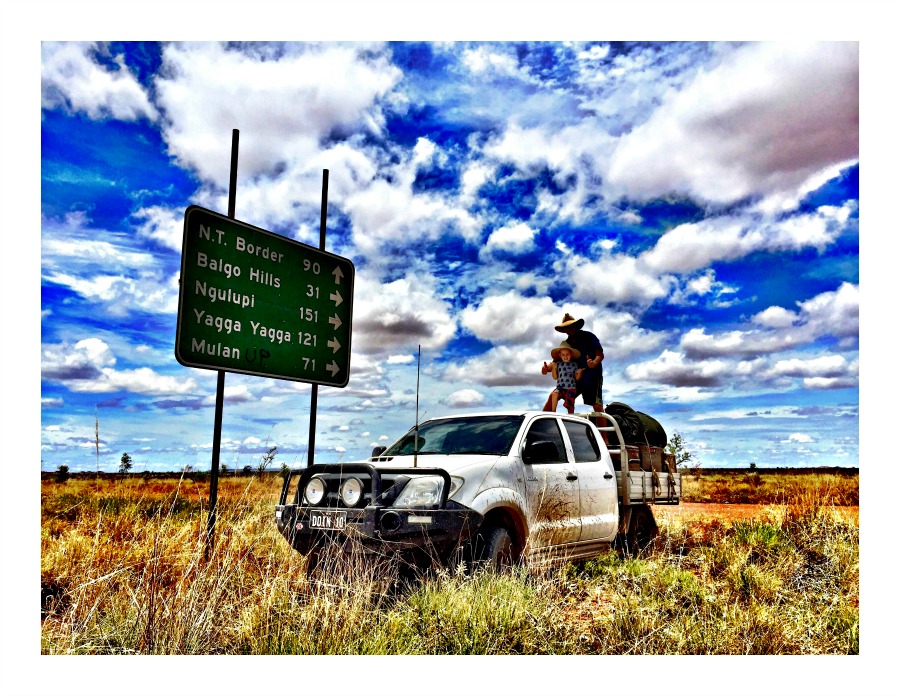 6.   Where have you enjoyed the most and Where disappointed you the most?


Uluru at Christmas again, would have to be a highlight. The helicopter ride Christmas day over big red to see where Santa landed his sleigh. Wave rock was also a lovely surprise, to see how beautiful it was. Our annual "river bank" boat camping long weekend to Geike Gorge is always beautiful.
We throw the swags, esky and tent in the boat and we are off down the gorge for 2 nights. Blissful. The Kimberley's our backyard as we are always finding new beauty here.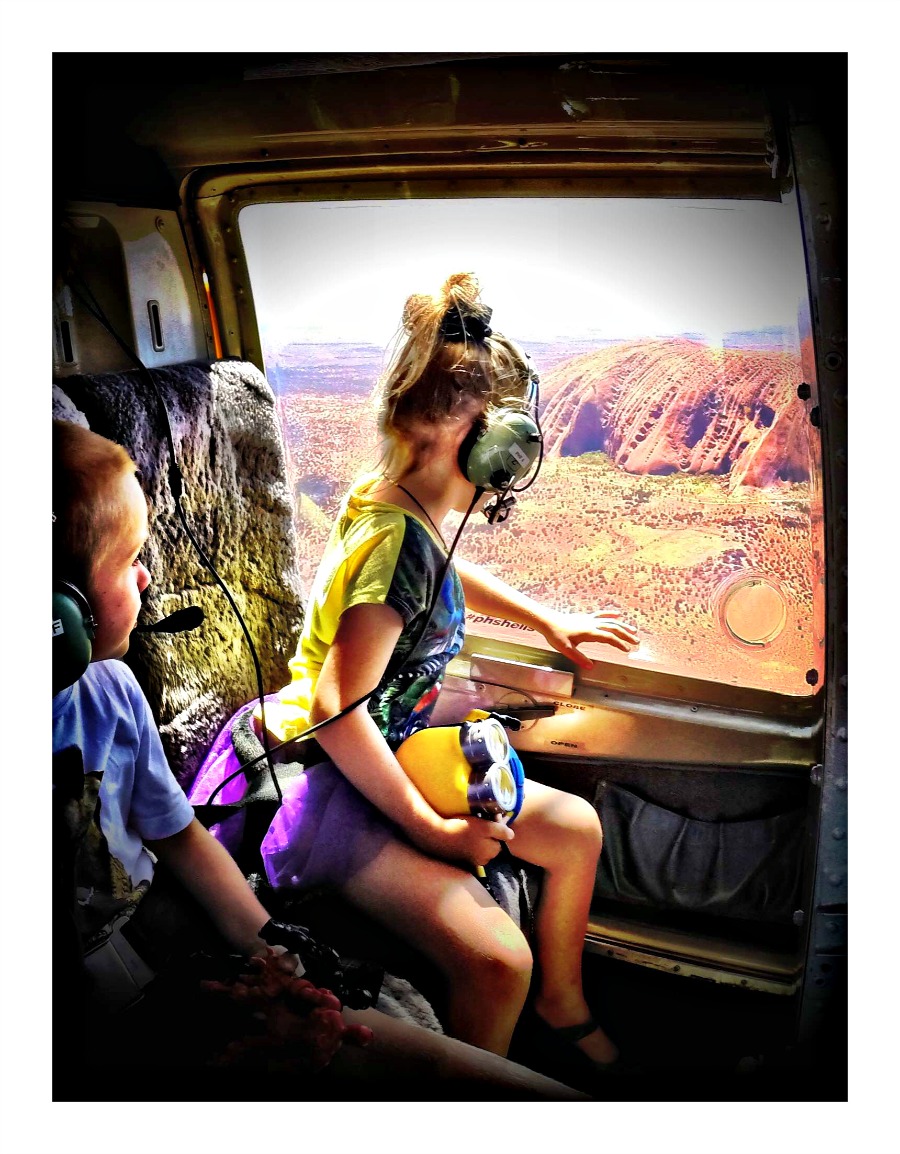 Now I wouldn't say disappointing but eye opening, was visiting Ben's uncle & auntie out at Meka station, 100 kms north of Yalgoo (mid west region) in January (2015) 56 degrees in the day time! No rain in over 2 years and no air conditioning. So, so grateful when they let us use their water cooler to sleep with, but felt terrible too as they went hot!  All the brown snake stories before bed (swagging it in the lounge room) didn't help this mamma sleep either! But truly great to show and teach the kids how Aussie farmers do it tough.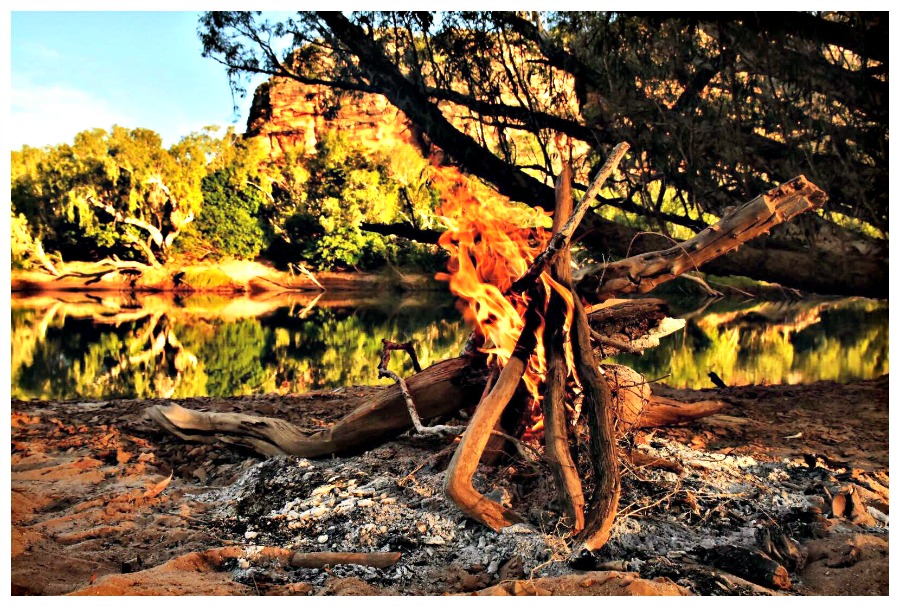 7.   How did you get organised with schooling, what did/do you do and how did you come to that decision?


Schooling is based here in Broome. But we are looking at a "longer" road trip across the top of Queensland/New South Wales/Victoria and then down to Tassie. So we plan to leave mid November, that way the kids have say, 10 weeks of school holidays. After that we will "home school" first & second term and head back home for term 3. Around 6 months away altogether.

8.   What surprised you most about the trip?


Because our trip is an ongoing one, It's joyful to teach our children that nothing is too far away, or out of reach. Km's are just a number and if you want to get out and see Australia, you can. Road tripping and being based here in Broome has been and is a lovely foundation to our little family.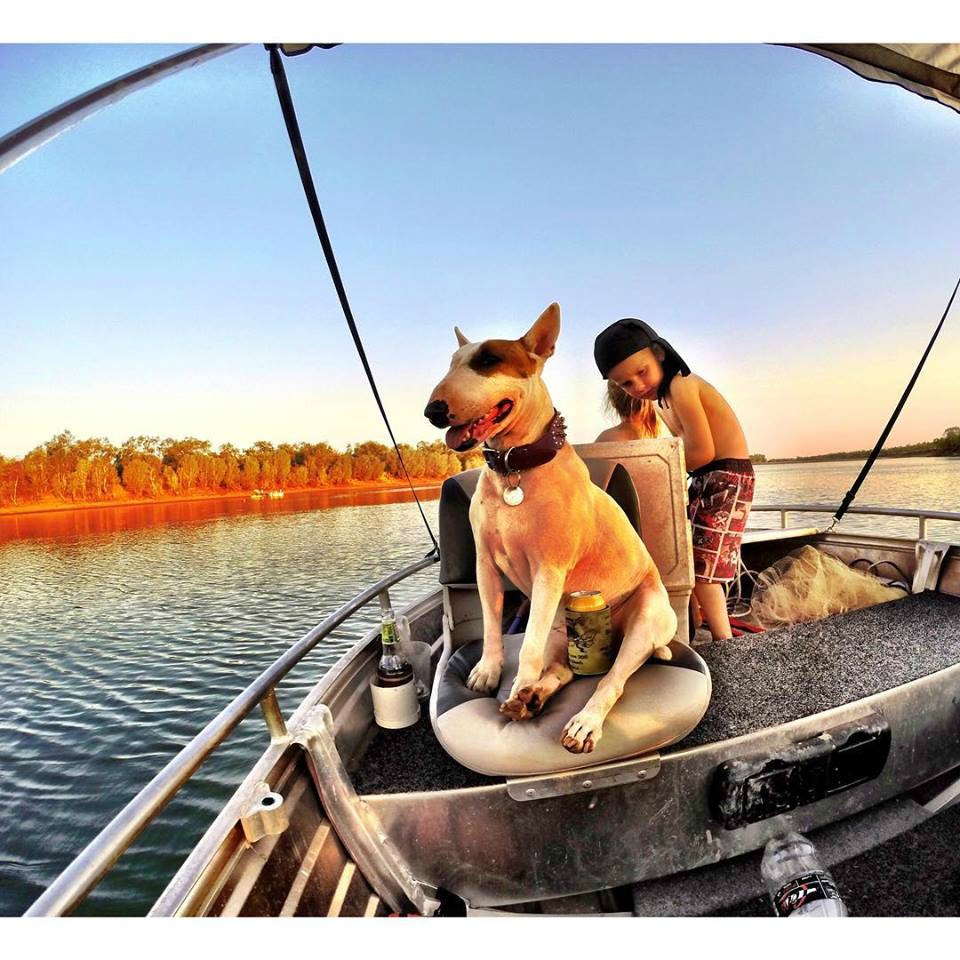 9.   What would be three pieces of advice to give to a future TAWKer?


Go on loads of "weekend wandering" with your set up - caravan/camper/tent which ever one you choose - before you leave for a big trip. You get to know the towing, set up, extra things to bring/leave before heading off!

If you own a 4wd, don't be scared to use it!  Its amazing where you can go when you put your tyres down. Ask locals/chat to people in the park/camp site about places you can go and see while staying in a town.

Hold your own; Meaning, plan your trip, be confident in what you doing, lean on friends along the way but don't "bum". There is a difference and just live your life to the fullest ! It truly is too short. Work hard. Be a team and enjoy the finer things in life, like ice in your drink over a sunset in the middle of no where.



10.   How do you think that this adventure has changed your family?


Has it changed our family?! Id say More like, moulded ours! It's a lifestyle that we all enjoy. It's who we are.  We'd love you to follow more of our travels, so please head over to our Facebook page.  We look forward to seeing you there - Under the Arena & Co  Xx

June 2016

If you would like to become a Featured Family please complete the form at the bottom of the page.

---
If you would like to be a part of the TAWK Featured Family page and share your Australian Road Trip with everyone, then please complete the form below and I will send you the details.  The more of us that share our journeys, hopefully we will inspire other families to get out there and travel our wonderful country.
| | |
| --- | --- |
| | If you think you'd like to turn your family travel blog into a little online business then this video will give you food for thought. |
Disclosure: Throughout our site there may be some affiliate links including but not limited to Amazon. If you click them, we may get a small commission for your purchase but this is at NO additional cost to you. We might also get a benefit from our TAWKer Supporters BUT again at no additional cost to you. You get to something you want and we get to keep the lights on here at TAWK. #worksforbothofus Thanks for your support of us supporting you :)
TAWK accepts no liability for any situation arising from suggestions or businesses on the TAWK Site.