TAWKer Supporter - Cozy Dozee

This is one product that interests me on those long days of travelling in the car with our kids.  Due to the distances in Australia, they often fall asleep and they looked very much like the photo below on the left!
However - please check with the accessory standards in you state or territory before using any aftermarket accessories on your car seat.
If the kids are older, then you might like to look at Car Neck Pillows instead for neck stability for them especially if you are doing long trips in the car.  Mine used to nod off all the time and they were a god send for ours.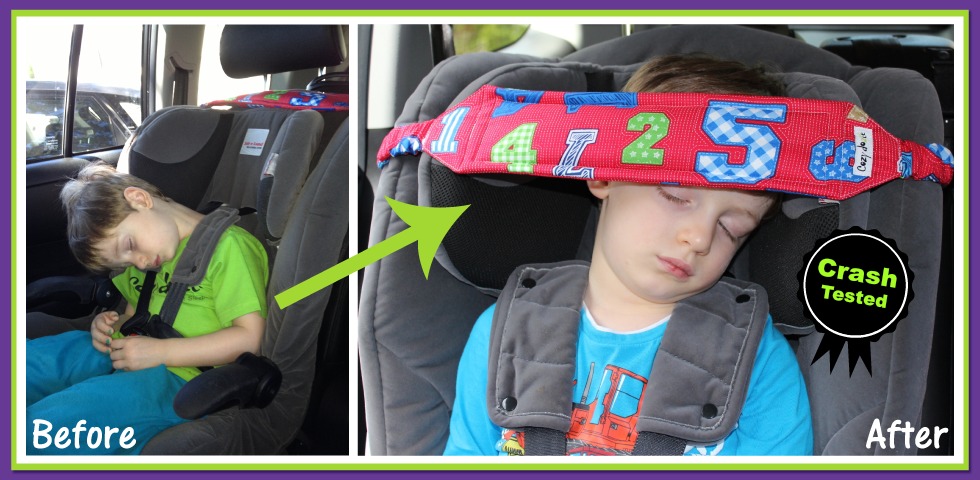 Cozy Dozee is a gentle head support for sleeping children in the car. It helps correct your child's neck posture so you can concentrate on driving! Your child's neck goes from looking really really, really uncomfortable to being supported and comfy.  Cozy Dozee is Australian made and crash tested.

Cozy Dozee's Benefits and Features

Positioned after your child is asleep - so it won't bother them!
Easy to use 'slip on' design
Soft padding provides comfort (like a front pillow)
Helps improve sleep quality
Helps improve breathing as reported by the testimonials on their website
Provides gentle head support and neck stability
Dynamically crash tested against AS/NZS8005 2013 - Find out more on their testing page
More relaxing ride for both parents and children.  Helps reduce parent stress levels and distraction while driving
Features a breakaway - release clip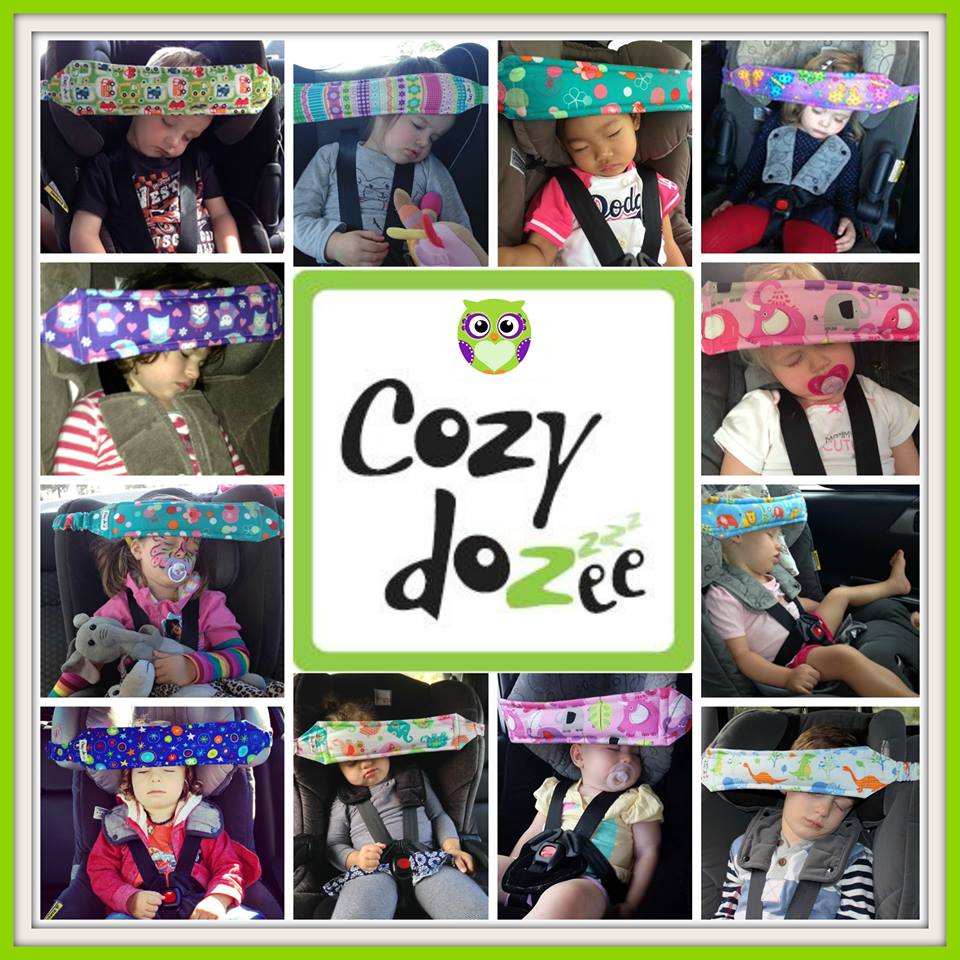 "Cozy Dozee - comfortable, practical, and solves car seat slumping. Its dangerous to keep turning around and pushing your childs head back up like I used to. If your thinking about a Cozy Dozee, do your child and yourself a favour, and invest in one. You won't be disappointed." - Roy K.
Cozy Dozee Safety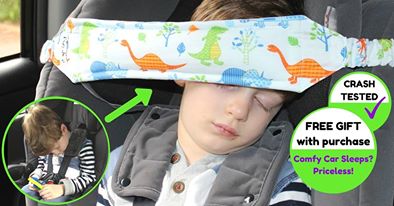 Obviously your priority is the safety of the product.  So head over to the website and check out all the rigorous testing that has been put into this product.
"Our testing was conducted in accordance with the "Accessories for child restraints for use in a motor vehicle" standard AS/NZS 8005: 2013 and the Cozy Dozee head support passed the specific requirements when it was sled tested at APV, to that standard."


Where can you buy one?

Cozy Dozee are offering TAWKers a free gift with your purchase.  So make sure you mention that you are a TAWKer when you place your order.

Head over to the Cozy Dozee website to purchase this great little product for your child/ren.
Don't forget to mention TAWK in the comments section at checkout for your free gift!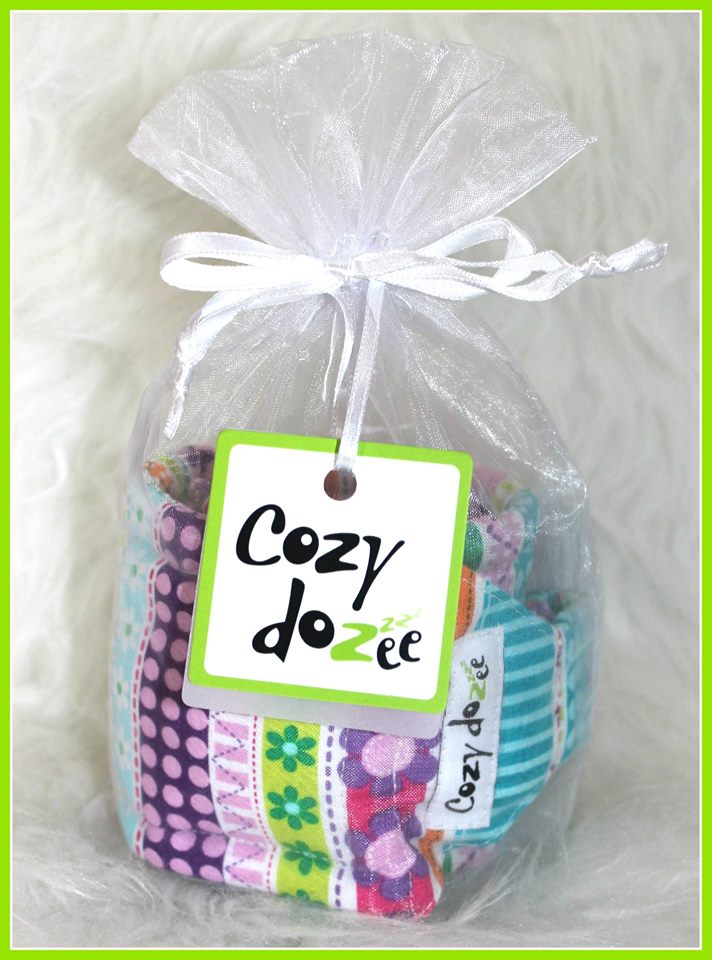 Disclosure: Throughout our site there may be some affiliate links including but not limited to Amazon. If you click them, we may get a small commission for your purchase but this is at NO additional cost to you. We might also get a benefit from our TAWKer Supporters BUT again at no additional cost to you. You get to something you want and we get to keep the lights on here at TAWK. #worksforbothofus Thanks for your support of us supporting you :)
TAWK accepts no liability for any situation arising from suggestions or businesses on the TAWK Site.