TAWKer Supporters - Tree Hut Village

Tree Hut Village


As soon as I heard about Tree Hut Village, I knew it would be the perfect fit for TAWKers.  Why?  Because the idea is simple and obvious; Basically it's a parent-to-parent baby equipment hire platform! 

When you are travelling, you may be able to hire quality equipment where you are or you are travelling to.  Let's face it, if you don't have to drag all the baby equipment round with you, and know that you may be able to borrow what you need where you are going, how great would that be!?

If you have enabled location identification in your browser, Tree Hut Village automatically recognises your current location and will show the items closest to you first OR you can enter wherever you are heading and it will show the availability in the area.

Then on the other side and you have or will finish your travels, you know what it's like to be somewhere and need something for your little one, so maybe you could look at the option to hire out something of yours to other travelling families. (and earn a bit of money for your next trip!)

It's a win win!
It's a fairly new platform so the more equipment you have and can lend the better for everyone. Let's help get this great idea started!  What have you got?

Here's some ideas ...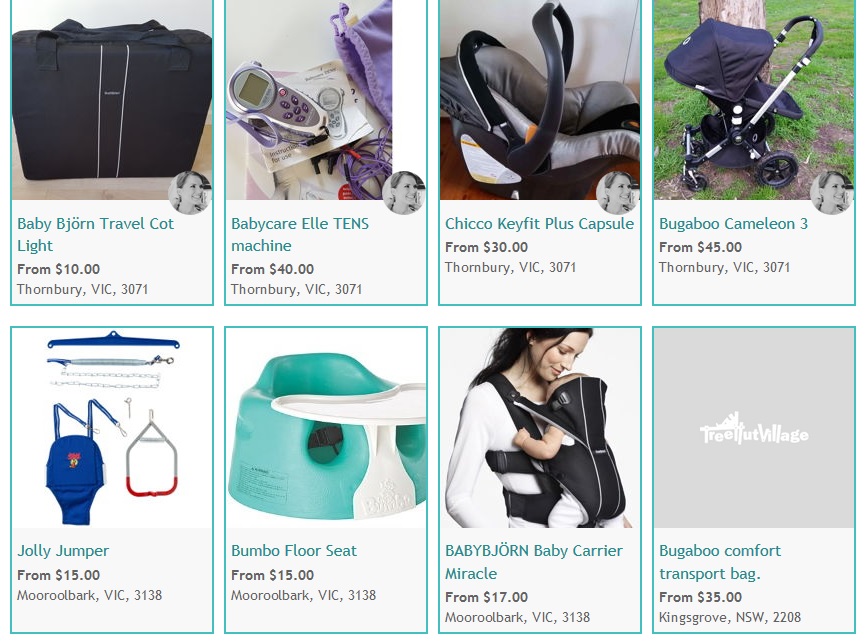 Where can I find out more?

You might have a few questions or wish to find out more, so please head over to the Tree Hut Village Website and their FAQ page.  TAWKers of course get a little discount so make sure when you list or hire you mention THVTAWK to grab yours.
Let's help this Aussie mum get this great idea off the ground!


Thank You Tree Hut Village for being a TAWKer Supporter!

If you would like to suggest a business that you think we should approach then please let us know here and contact us or share this page with them. 
If you are a business that would like to become a TAWKer Supporter, then please apply here.

Disclosure: Throughout our site there may be some affiliate links including but not limited to Amazon. If you click them, we may get a small commission for your purchase but this is at NO additional cost to you. We might also get a benefit from our TAWKer Supporters BUT again at no additional cost to you. You get to something you want and we get to keep the lights on here at TAWK. #worksforbothofus Thanks for your support of us supporting you :)
TAWK accepts no liability for any situation arising from suggestions or businesses on the TAWK Site.