What do families eat on the road?



"What do families eat on the road?"  Is one of our Frequently Asked Questions and who better to ask than the TAWKers out there travelling!

Normally you won't have much fridge space and won't cook elaborate meals, and sometimes you will be really remote and yet you still need something satisfying.  We asked the TAWKers for their thoughts and what they do and these are their answers (Names omitted to protect privacy).
We had a cheap cryovac machine and made big batches of bolognaise, curried sausages, and meaty stews in a camp kitchen and divided it in the vacuum bags then stacked them on top of each other flat in the fridge. It was so easy to then reheat a fully cooked meal each night and they keep well as the air has been sucked out of them.
Pita breads and mountain breads are handy too as don't need freezing etc. Pitas great for stuffing with meat or making quick pizzas and mountain bread great for a lighter lunch on the go.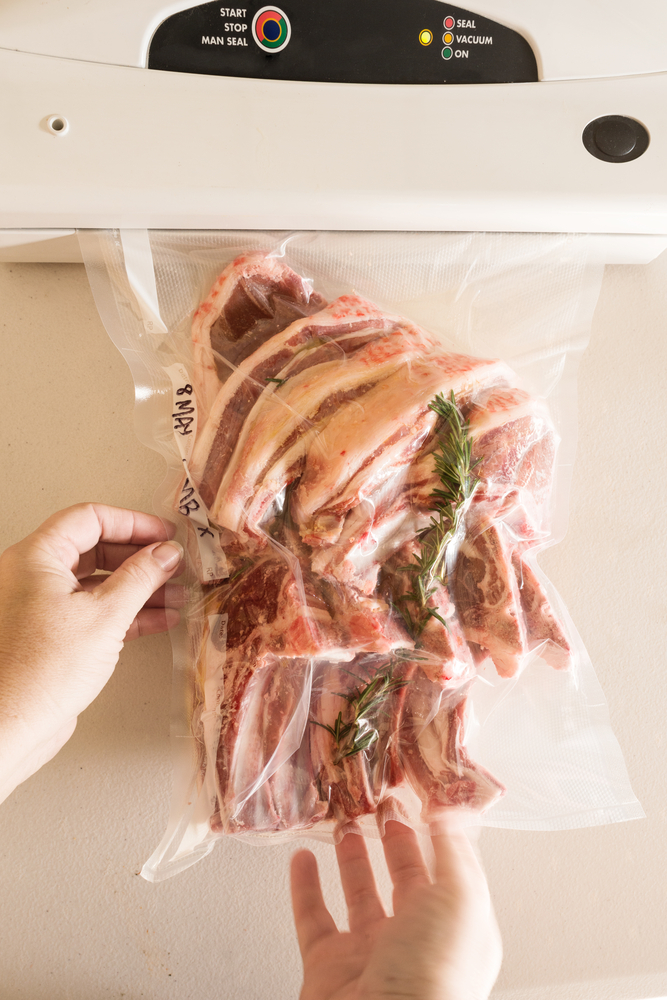 We did the Gibb for 4 weeks - I made a 4 week meal plan and went to the butcher in Broome with my carefully planned list of meat - all in different quantities and he cryovaked it - we lived on wraps for lunches and Weetbix for breaky - we had a Webber so I cooked bread and muffins in that - powdered milk too. My dinners were - tuna mornay, chicken fajitas, chilli con carne, sausages, fried rice, bacon carbonara, chicken curry.
We are making Thai green curry, chicken pasta, roasts and use our left overs for lunch. We make some BBQ packs, schnitzels and we freeze most of our meat. We try and eat similar to how we do and home or it won't get eaten. Baked beaned toasties as back up.
We did the Gibb last year with 3 kids (6,4,2) defiantly the cryo idea is well worth it! As the temps are constantly in the 30s. Keeping the meals sealed from leakages and away from bugs is great for peace of mind. We generally ate sausages in bread, burgers, chicken schnitzels, etc for lunch.
Rice, pasta and instant noodles were the basis for many one pot meals. Dried peas, corn , noodles plus a big tin of tuna make a quick meal. Mince, pasta sauce for spaghetti bolognaise, we cook this, then add pasta and water as needed until the pasta cooks. All in one pot. W slice chicken breasts and vacuum seal before freezing for stir fries.

Onions, pumpkin, potatoes, garlic all travel well without fridge. Carrots and zucchini will become rubbery but okay for a few days. Use them first. Oranges best fruit for bumpy roads. Curries very easy, a little chicken, sweet potato, zucchini or whatever plus tinned or bottled curry paste and tin coconut milk. Chick peas, beans such as black beans, borlotti etc in tins can also bulk out mince or curries.

Weetbix best for breakfasts, filling and compact to pack.  Long life wraps and tortillas. Powdered milk takes up less space than long life milk. Noodles are quicker to cook than rice or pasta.
It's the snacking that gets you if you have kids! I would make some Anzac slice, bliss balls , etc that don't need to go in fridge. Egg fried rice, dried noodles and veg, the dried vegi mince is good for spaghetti bolognese etc and they won't notice difference!
Long life milk. You can stack a fair bit of mince in a freezer if you divide it into ziplock bags and press flat and remove air. Can be made into tacos, rissoles, hamburgers, savory mince and spaghetti bolognese. So really versatile and space saver. Could do the same with diced beef and also chicken.
We had a lot of pasta and frozen vegi meals when we did the remote stuff. We used canned food towards the end of our remote stints when we were running out of other stuff. Lots of mixed dried fruit, museli bars for snacks.
Tuna pasta, chilli con carne, chicken curry - but we used the continental sachets they don't require many ingredients and are quick and easy to cook.
I'm experimenting with soups. Tin of vegi soup, then use 2 min noodles (or Angel hair pasta), then add what ever you can think of. Oranges also last well on the road.
We ate a lot of the sun rice boxed meals and rice that we just warmed in boiling water. Really tasty and filing!
Frozen vegies, tinned fruit, crackers instead of bread. Pasta meals, baked beans, noodles etc.
I have a large vent smart Tupperware container I use as a vegi crisper in the Engel. Vegies will stay fresh for weeks in there- just limited on room. Eat meat & veg/salad the first couple of days, then non perishables towards the end of the trip if you are going remote. Frozen veg, choose root vegetables and apples/fruit that lasts longer. Wraps, rice cakes, pantry stored Hokkein noodles, pasta/rice dishes, Chicken Tonight jars and throw in everything that needs cooking up, bacon & egg wraps, stir fry, burritos/nachos. You can use tinned soup, spaghetti, beans, vegetables and fruit for emergencies.
Corn beef hash.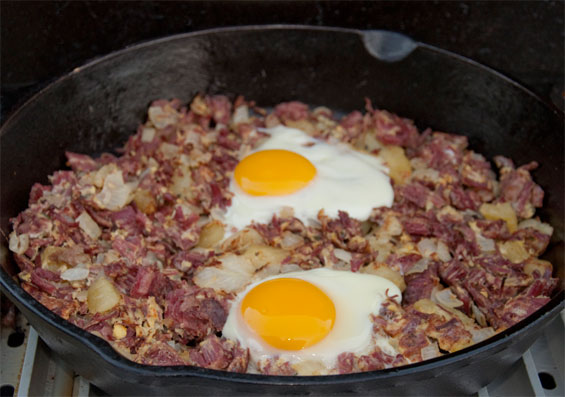 Make your own bread. Can get the meat cryovaced then it can lay flatter too. Use zipped locked bags in your fridge instead of containers. It's messier but saves on space. Keep pumpkin, potatoes, onions Anything that doesn't absolutely need to go in the fridge out of it.
We eat a lot of crackers rather than bread while travelling, corn thins/Cruskits etc. Some veg lasts better like carrots, cabbage, root veg. Frozen peas and corn.

Pasta, tinned tomatoes, beef jerky cut up to add flavour and protein, passata; instant noodles with dried peas, corn and tinned tuna; rice, pearl cous cous; potatoes, onions, garlic, sweet potato, small pumpkin all travel well; oranges; lemons. Make your own bread in a camp oven. I buy bread mix that just needs water and yeast packet added. Works well. Can make loaf, rolls, pizza base. Spices, dried herbs, chilli, squeeze of lemon all add flavour. Long life wraps for lunches or Cruskits or similar crackers. Honey, peanut butter, tinned flavoured tuna, Vegemite. Powdered milk or long life milk. Long life cream is good for pasta dishes like carbonara. Some salamis and cheeses last well.
Pasta cooked and can of pumpkin soup and throw in whatever else you like.


If you have a great idea or something that you find is an easy and filling meal that you'd like to add to the list then please post below and we will add it.

Disclosure: Throughout our site there may be some affiliate links including but not limited to Amazon. If you click them, we may get a small commission for your purchase but this is at NO additional cost to you. We might also get a benefit from our TAWKer Supporters BUT again at no additional cost to you. You get to something you want and we get to keep the lights on here at TAWK. #worksforbothofus Thanks for your support of us supporting you :)
TAWK accepts no liability for any situation arising from suggestions or businesses on the TAWK Site.