TAWKer Supporters 
Coral Bay Eco Tours - WA

Coral Bay Eco Tours



There's so much I love about Coral Bay Eco Tours, that I really don't know where to start!  So I will start with 'passion'! These guys love the Ningaloo Reef and want to share it with you! When I sat down with the owner to discuss the TAWK Support program, I could see that this is not just a business to him, it is a passion and something that he wants every family to have the experience of.  With that in mind, he'd like to offer TAWKers a discount! Coral
Bay Eco Tours have several tours for all abilities so that even the little kids can experience the magnificent Ningaloo Reef. From the Glass Bottom Boat, Swimming with Whale Sharks, Humpback whales and sunset cruises, they have so many options for you to get out on or into the ocean and see for yourself why this passion is so strong.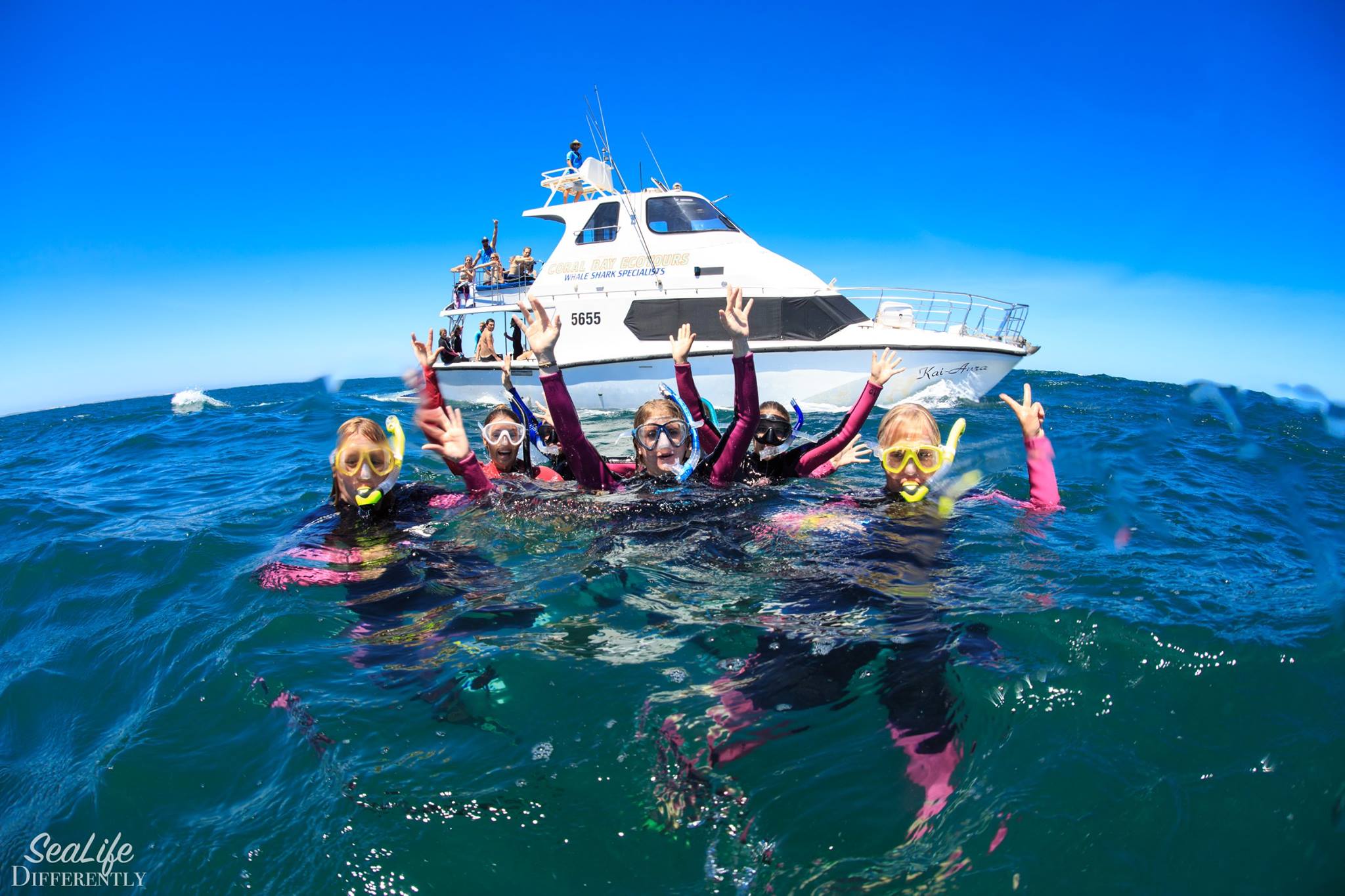 Traditional Landowners Approval and Carbon Neutral!

They have the approval of the traditional land owners, The Baiyungu Aboriginal People and have two of their boats named by them!  They are also the first Carbon Neutral Tourism Company on the Ningaloo Reef and Western Australia!  This means zero climate impact for their business and their guests on tour.  I love that!
All year round tours

There is always a tour available with Coral Bay Eco Tours to explore the amazing Ningaloo Reef no matter what the season. Whilst many obviously head there for the whale shark season, do not let this limit you as there is always something to see in this heritage listed area.  My children rated their Ecotour as being one of the best days of their lives! They swam with Manta Rays, Turtles and Reef Sharks.
Review on Trip Advisor

"A lifetime experience !!
Spectacular, the crew were all wonderful and made us feel so safe and welcome! So excited when we ran with 4 Orca Sharks for 1 1/2 hours, Whale Shark 4 dives with! 2 beautiful reef dives , turtles and 100s different varieties of brightly coloured fish !! Highly recommend this for all ages . Lunch yummy and lots of drinks and snacks !!
Certainly slept well after!" - Wendy S - May 2017

Whale Shark Tours

Swimming with the whale sharks is on most peoples bucket list, a once it a life time thing and something that ties in with your trip around Australia with your kids; Once in a lifetime. These magnificent creatures visit the area usually between March and July every year and being a competent swimmer will increase your enjoyment, although noodles can be provided. The minimum age to swim with the whale sharks is 6 years old. (More details available on their website).
This is what you you could experience with Coral bay Eco Tours on this video....

Review from Trip Advisor

"My family and I (kids 12 and 15) did the three-hour snorkelling and turtle sanctuary tour in the glass bottom boat. It's a small group and the guides were friendly and full of useful information. The snorkelling was great - it's well worth going to snorkelling spots by boat, rather than just off the beach. We saw plenty of turtles from the boat (and under the glass bottom of the boat), and some, but not all of us, saw turtles while was were snorkelling. Well worth the trip - no experience necessary." - GuyJD - April 2017

More Info and Exclusive TAWK Discount!


There's so much more I could tell you but feel it's best you head to their website at this point.
TAWK Members get a 10% discount!   They strongly recommend that you book ahead and of course, show them your TAWK Membership Card and tell them TAWK sent you.  

Thank You Coral Bay Eco Tours for being a TAWKer Supporter!

If you would like to suggest a business that you think we should approach then please let us know here and contact us or share this page with them. 
If you are a business that would like to become a TAWKer Supporter, then please apply here.

Disclosure: Throughout our site there may be some affiliate links including but not limited to Amazon. If you click them, we may get a small commission for your purchase but this is at NO additional cost to you. We might also get a benefit from our TAWKer Supporters BUT again at no additional cost to you. You get to something you want and we get to keep the lights on here at TAWK. #worksforbothofus Thanks for your support of us supporting you :)
TAWK accepts no liability for any situation arising from suggestions or businesses on the TAWK Site.