Flame Tree Cottage
Mid NSW North Coast - Manning Valley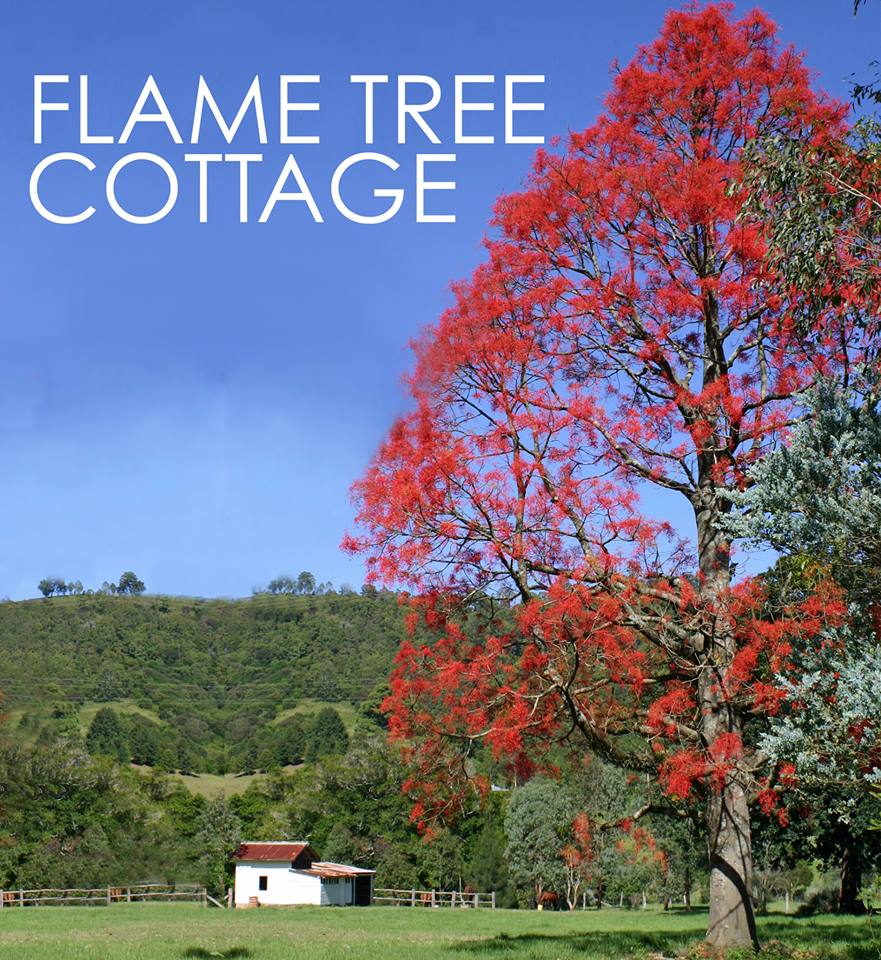 When Jen from Flame Tree Cottage approached me to be a TAWK Supporter, I could not have been happier!  I know that sometimes that caravan just gets a bit too small and you could do with a break from it.  Here is your answer!  A beautiful setting and you can park the van next door!
Of course it's great also for those of you that are travelling without your own RV, but for many of you - it could well be that sanity break you've been looking for!
The cottage is fully self contained so you don't need to unpack everything. The yard is big and flat with plenty of room to park a caravan or two. There is a washing machine so you can sort out all your laundry and of course it's not coin operated (Saving money right there!!) There's also heaps of water in the dam which is connected to the outside taps for washing everything else (van, car etc). Oh, and your pets are welcome too!  (are you making a note of this!!)
Perfect Setting

Flame Tree Cottage has been fully restored with all the creature comforts but still maintaining the quaintness of a cottage that was build over 100 years ago!  It nestles amidst gorgeous rolling hills and farmland with loads of space for the kids.
There is a lovely little creek within short walking distance from the cottage and the Lansdowne river is about 7 minutes away. It has some gorgeous spots to paddle and play in.  The water is crystal clear and really great for the kids to build dams etc.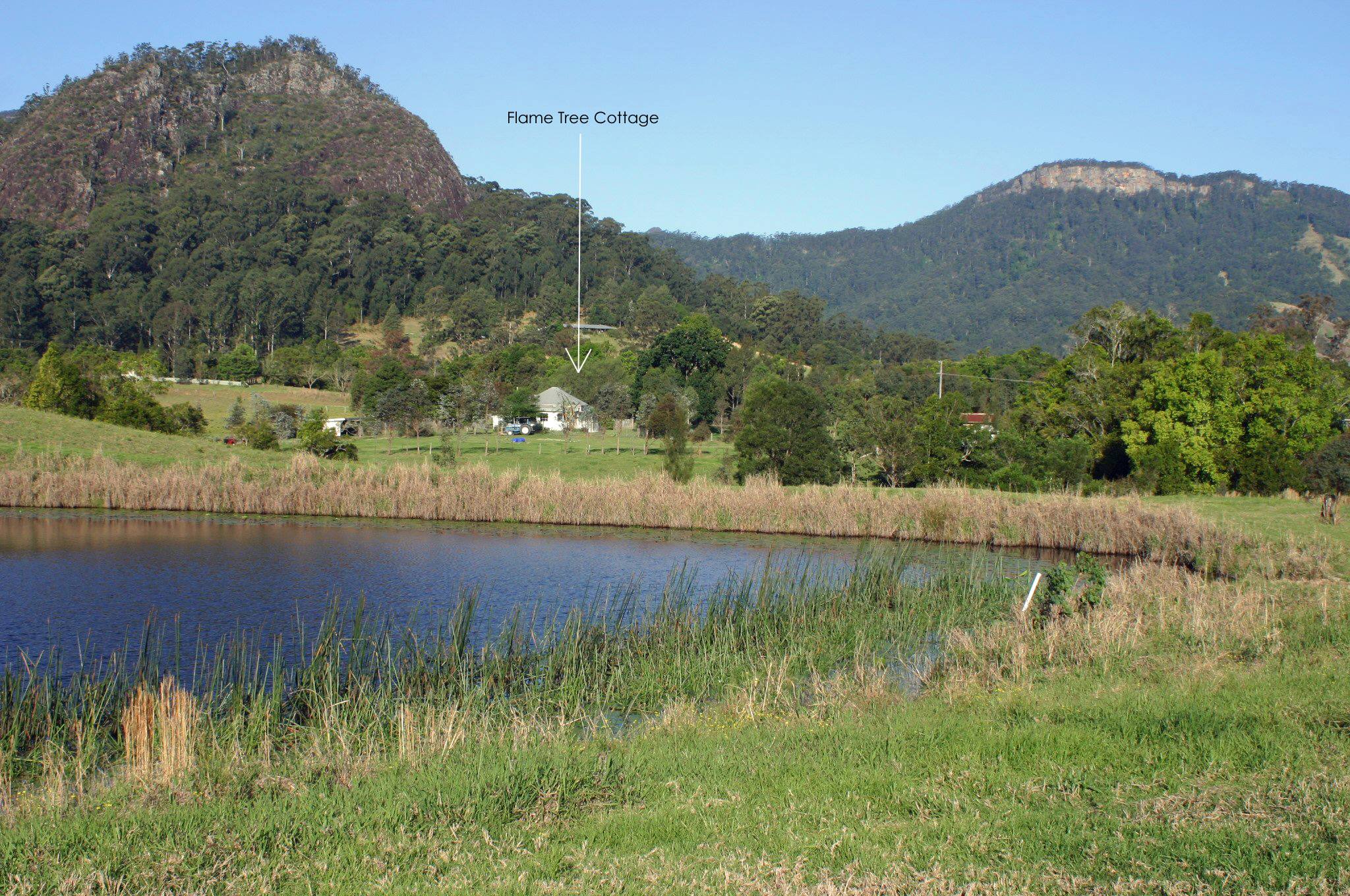 The Cottage

The Cottage itself has 3 bedroom and can sleep up to 6 guests.  It has 2 x queen sized beds and two single beds.  It has a kitchen, lounge room, dining area, sun room, bathroom, laundry area, and two verandahs.  AND what a view from those verandahs!  Ahhhh 'How's the Serenity!'  For those winter nights they even have a slow-combustion fireplace in the cottage.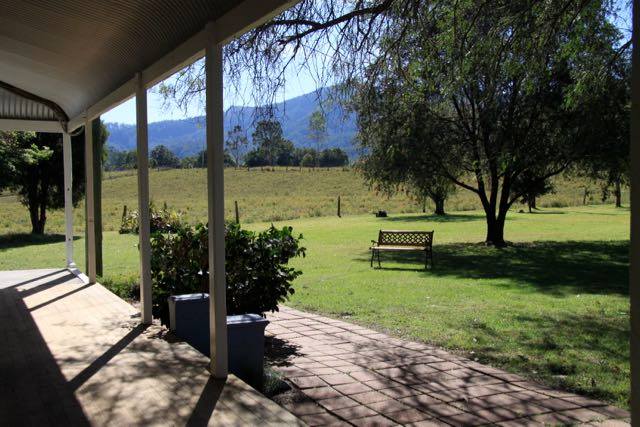 Review from their Facebook Page...

"This was our BEST weekend we have ever had. Everything was perfect. Our kids were so sad to leave and we promised we will come back forever. I'm looking at dates now and we only got home yesterday. We danced to the old records and sung around the fire. The rooms were so comfy and the yards were spectacular. I can't express how amazing it was."  - Anne H

Review from AirBNB

"Absolutely stunning location. The cottage is gorgeous and perfect for a relaxing stay and to get back in touch with nature. It has everything you need and is great for a family with kids and pets! It was lovely and clean and the beds were very comfy and it had nice little touches that made for both a memorable and comfortable stay. Would highly recommend this property." - Keri

Kids and pet Friendly

Kids and pets are welcome here and with all this space, you will love it.  It's perfect to disconnect and the only sounds you will hear are the cows next door, birds, horses, chooks and the odd passing car.  The house yard is fully fenced and safe for dogs.
There are no extra charges for the kids - AND TAWK Members get an extra 15% OFF - but you do need to book direct through Jen and tell them TAWK sent you - SO make a note of where Flame Tree Cottage is and make sure you make a note to escape the van for a while and enjoy this gorgeous spot with your family.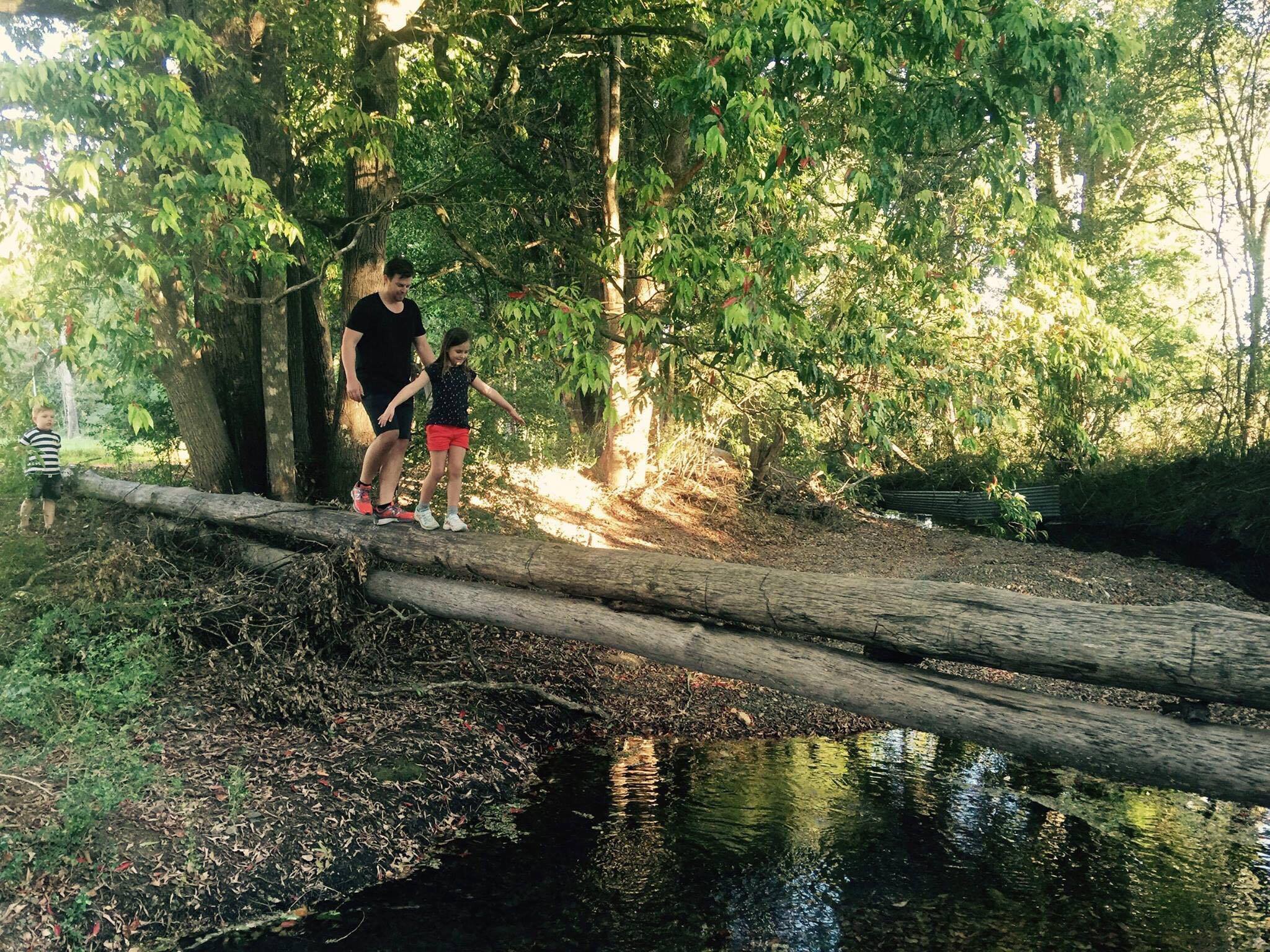 Lovely creek walking distance from cottage
How can I find out more?

It's time to head to their website as it has more information for you with more images. 
THANK YOU FLAME TREE COTTAGE for being a TAWK Supporter and giving TAWKers to get out of their van for a while but still enjoy the space and beauty of our amazing country.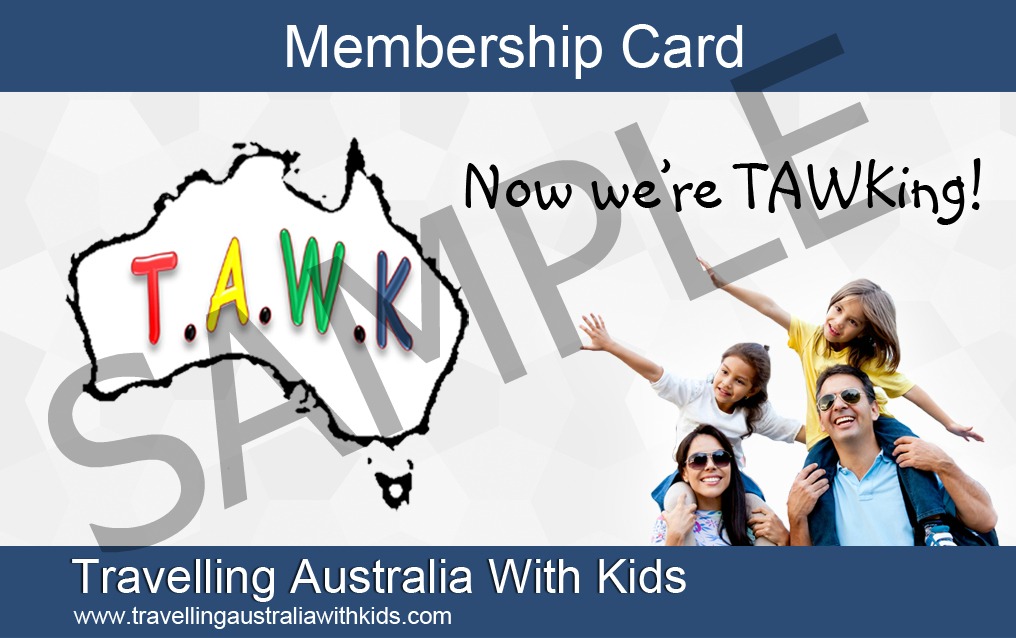 Don't forget to grab your TAWK Membership Card!
If you would like to suggest a business that you think we should approach then please let us know here and contact us or share this page with them. 
If you are a business that would like to become a TAWKer Supporter, then please apply here.
Disclosure: Throughout our site there may be some affiliate links including but not limited to Amazon. If you click them, we may get a small commission for your purchase but this is at NO additional cost to you. We might also get a benefit from our TAWKer Supporters BUT again at no additional cost to you. You get to something you want and we get to keep the lights on here at TAWK. #worksforbothofus Thanks for your support of us supporting you :)
TAWK accepts no liability for any situation arising from suggestions or businesses on the TAWK Site.