TAWKer Supporters 
Gemtree Caravan Park - Plenty Highway NT


Gemtree Caravan Park - NT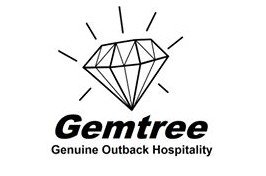 The Gemtree caravan park is not only child friendly but Pet friendly too!  With really spacious sites nestled in the native scrub-land, it's not just a caravan park, but a whole experience.

It's located 140km NE of Alice Springs on the sealed section of the Plenty Highway. Go and meet the Gemtree team as they really really welcome families. 
There is an extensive range of activities and attractions, including fossicking, the Gem Room Gallery and the award-winning Kate's Camp Oven Kitchen - more about that next...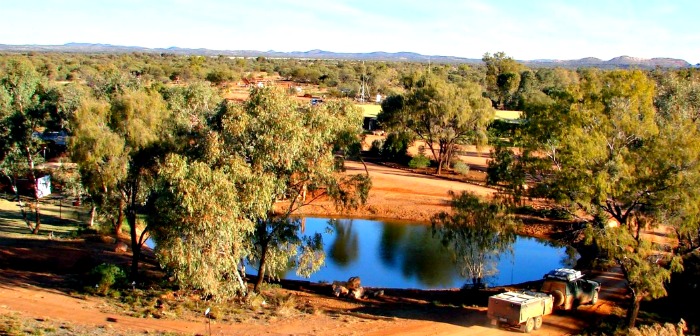 Kate's Camp Oven Kitchen

Fast becoming one of Central Australia's most popular dining experiences, Kates Camp Oven Kitchen is open four nights a week. Not only great food, but a whole round experience for you and the kids.

Watching the sunset over the billabong, as the kitchen is cooking, gives you one of the most memorable experiences of your journey to the Red Centre.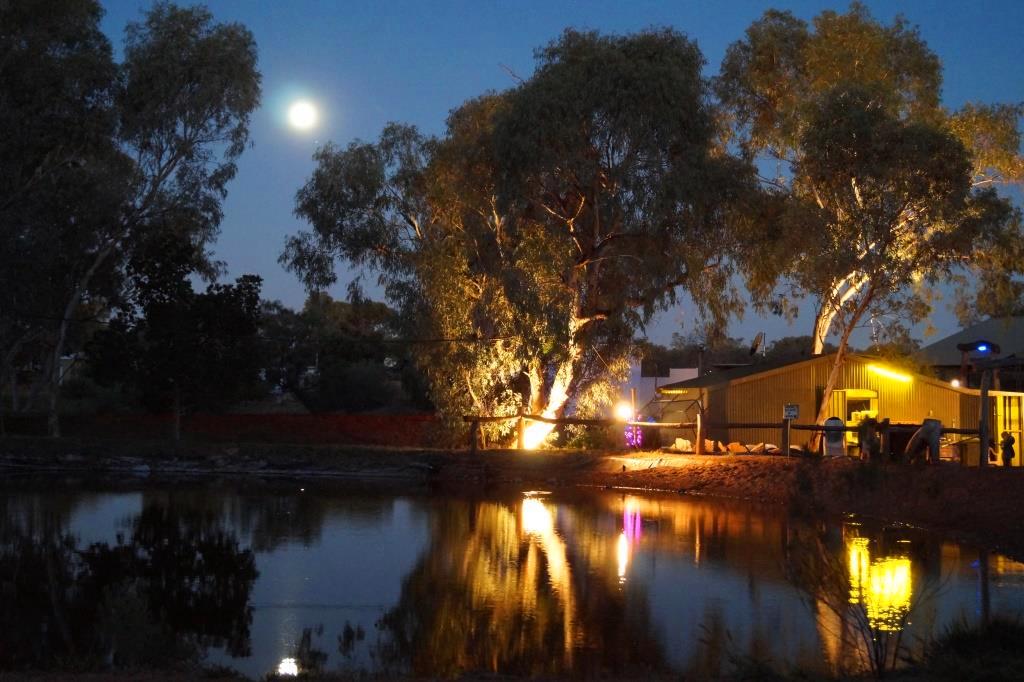 As well as a set menu of outback dining you also get a bit of good old fashioned entertainment, that you and the kids will love.
When you ring to book your site, make sure you book a spot at dinner as well! Bookings are essential as cooking with coals is a lengthy process but one you will never forget.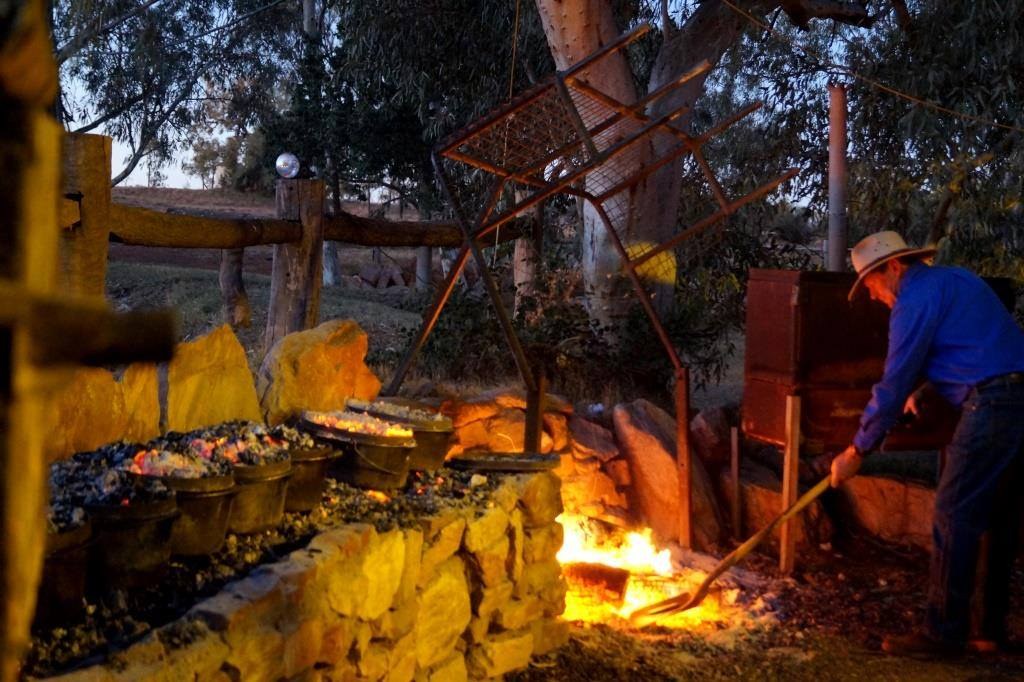 After your feed, you can get Kate's guided tour of the camp oven kitchen. 
This is normally followed by a free history show. They show a free commercially produced movie on Wednesday and Saturday nights, with a running commentary and Q & A session, a great chance for some of the kids (and adults!) to learn about and grab a genuine taste of what it is like to live in Central Australia.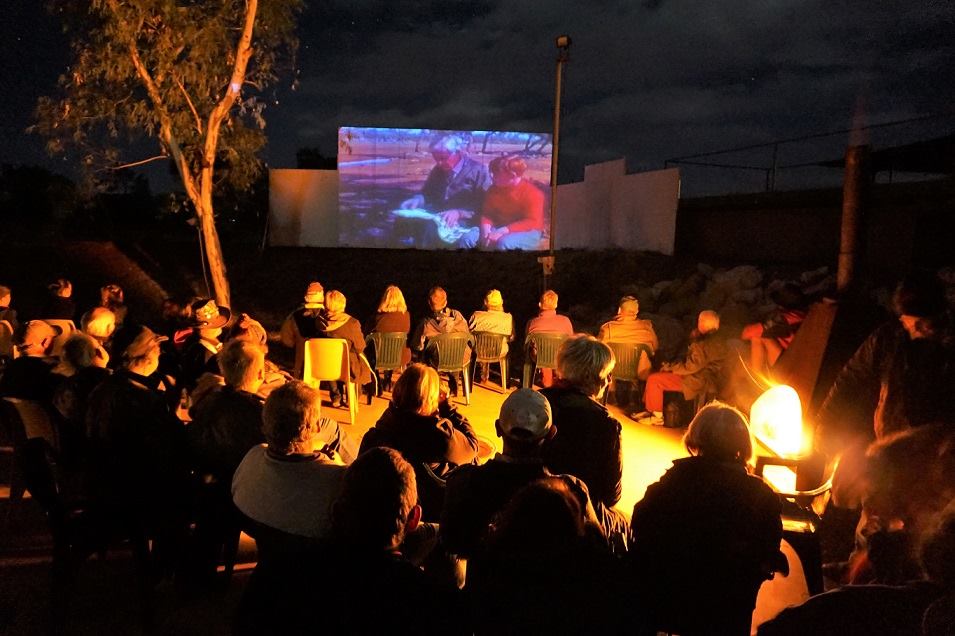 Review on their Facebook Page

"My family, friends and I had a really fabulous time at Gemtree. We had a great dinner and a great laugh joining in the paddy melon games. The kids really enjoyed fossicking around for gems. The warm hospitality is what really makes this stay special. Thanks Gemtree." - Melanie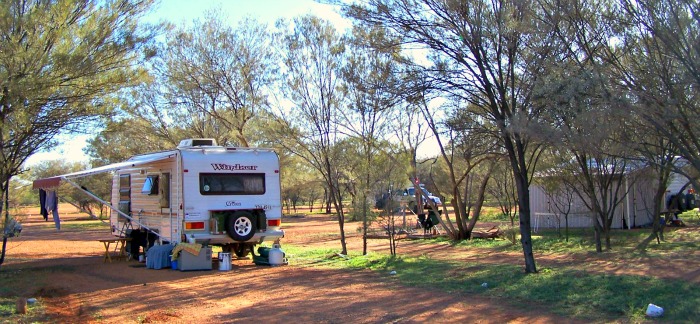 Review from their Facebook Page

"This family run station /caravan park is truly a wonderful place to visit we had the best time there last June 2014 their wonderful staff are so lovely too. Aaron and Kate and their boys are like your own family the camp oven meal nights are just beautiful we highly recommend this place to everyone we can one day we will be back" - Jenny

Where can I find out more?

It's time to head to their website and support the Gemtree Caravan Park AND great news, the kids get to stay FREE.  When you contact them, please tell them you are TAWKers and show them your TAWK Membership Card!  So head on over and book your stay at this great park or put it on the must visit list and support them supporting you.
Check out other Caravan Parks supporting TAWKing here.

If you would like to suggest a business that you think we should approach then please let us know here and contact us or share this page with them. 
If you are a business that would like to become a TAWKer Supporter, then please apply here.

Disclosure: Throughout our site there may be some affiliate links including but not limited to Amazon. If you click them, we may get a small commission for your purchase but this is at NO additional cost to you. We might also get a benefit from our TAWKer Supporters BUT again at no additional cost to you. You get to something you want and we get to keep the lights on here at TAWK. #worksforbothofus Thanks for your support of us supporting you :)
TAWK accepts no liability for any situation arising from suggestions or businesses on the TAWK Site.