Caravanning with Kids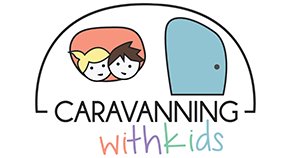 Caravanning with kids have got so many wonderful products that really support TAWK! AND offer TAWK'ers a 10% discount on their fabulous items!  Use the code TAWK10.  See all their items here.
This Family run business was born after Wayne and Adele took some time out with their children for a family trip that changed their lives.  And we are glad they did!

Their website not only gives some simple ideas and tips for your travels but also has a shop with so many great products that you really didn't know you needed....YET!!  We sell their 'must have' Travel Journals.
The journals for the kids have to be my favourite and I sooo wished I'd have known about these ones when we did our trip!  You know what the teachers say "Get them to keep a Journal"  well here's one for them! Designed by Adele, especially for families travelling.
Check out this gorgeous video from Ashlee, explaining the journals as only kids can.......

Another Bonus - the children get the opportunity  to practice their writing skills.  (with out them realising it!) and the younger ones can fill their books in with some drawings and of course Mum & Dad can pop in a few notes too.

Caravanning with Kids other products are all available on their Adventure Awaits website too.

The Caravanning with Kids Shop is full of quirky products that we think you will love and need - so head of over and see all the problems they solve - some that you didn't know you had - and some great gift ideas for those caravan tragics amongst us!

So do head on over to see what will help you on your travels.

Check out other TAWKer Supporter Goods and Services here.
Disclosure:  We might get a benefit from our TAWKer Supporters BUT at no additional cost to you. You get a discount on an awesome product/service that we either used on our travels or we wished we did and we get to keep running TAWK!  WIN WIN all round.  Thanks for your support.
Disclosure: Throughout our site there may be some affiliate links including but not limited to Amazon. If you click them, we may get a small commission for your purchase but this is at NO additional cost to you. We might also get a benefit from our TAWKer Supporters BUT again at no additional cost to you. You get to something you want and we get to keep the lights on here at TAWK. #worksforbothofus Thanks for your support of us supporting you :)
TAWK accepts no liability for any situation arising from suggestions or businesses on the TAWK Site.