TAWKer Supporters 
Tin Can Bay Tourist Park - Tin Can Bay QLD

Tin Can Bay Tourist Park


Tin Can Bay Tourist Park has been recommended by a fellow TAWKer who thought they would be a great fit for the TAWK Support Program.  AND they are!  We sent an email and got one straight back saying YES, they'd love to be a part of the movement and welcome travelling families.

What a beautiful part of Australia too!  It's on the beautiful Cooloola Coast, which is two and a half hour's drive north of Brisbane and just off the southern tip of the World Heritage listed Fraser Island.
If you do want to head off to Fraser Island for a while, they also offer van storage for $5 per day or $20 per week for. It is subject to availability and must be requested upon booking so they know if they will have room.
They also know lots of helpful information on Fraser Island as they are regular visitors, so know it well.


The beautiful tranquil Tin Can Bay,  has so much to offer you and the kids and many of them are nature based activities and free!  Just walking along the foreshore, kayaking, cycling (oh and they can hire adult bikes to you) fishing, boating and relaxing by the pool.
Who said fishing!!?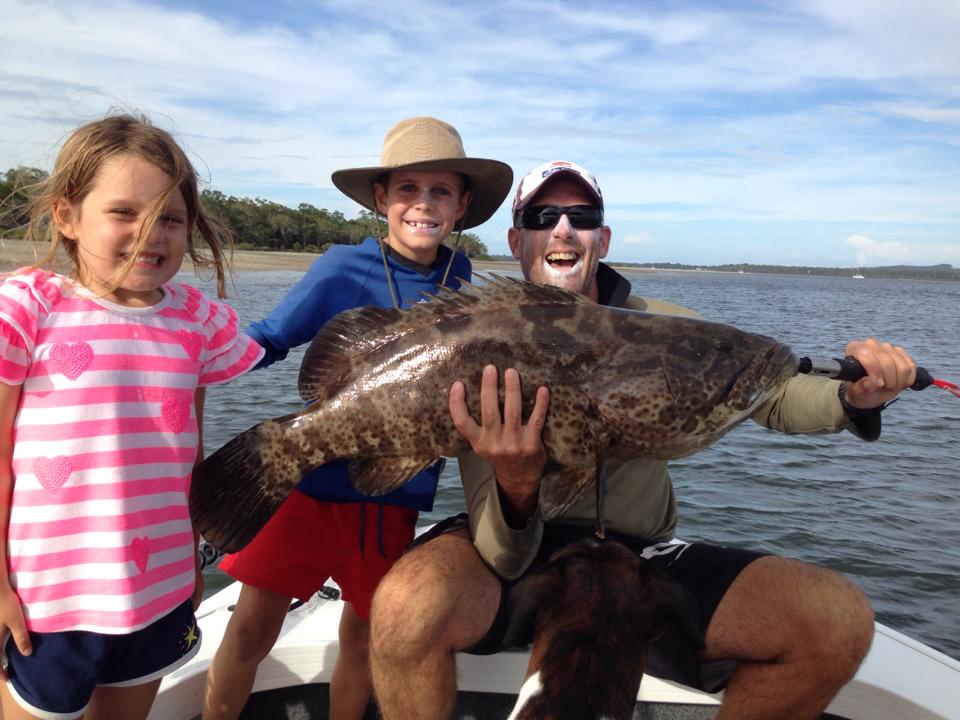 Review on their Facebook Page

"We've just arrived home from three great days at your park. Our kids had a wonderful time making new friends riding around in their bike's and swimming in the pool. The staff were very friendly and the sites were large and well maintained. We're already planning our next trip back.'" Rachel S

Pool and Bikes

Oh and then there's the pool!  It was a 'must have' for my kids - sometimes they do have enough of travelling and looking and exploring.  Sometimes the kids just want to be...kids.  They want to ride their bikes or just splash around in the pool - which is heated all year round.  
Review from Trip Advisor

"The best place to stay in tin can bay, the owners are very lovely and friendly people and keep the place immaculate. The emulate sites are clean and maintained and offer heaps of room the kids love the pool and close to everythin" - Nojaks
The Local Area

The owners at Tin Can Bay Tourist park can point you in the right direction to make the most of your stay here. They can suggest and help you book tours to the gorgeous Fraser Island, they can give you their experience on the local fishing spots, local restaurants and best things to do with the kids.
Just a short walk along the foreshore and you'll find a great little park for the kids, together with my kids favourite; a skate park! 
Rainbow Beach is just on the door step with sandblows, fresh water lakes, 4x4 driving and surf beaches.  Tin Can Bay is the best place to base yourselves and explore the whole region.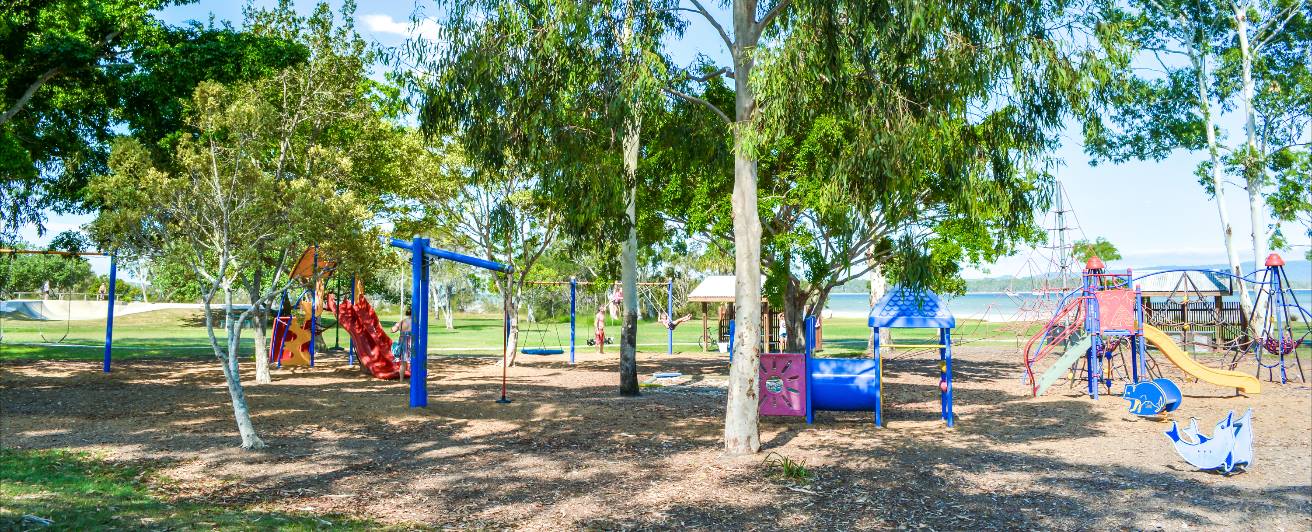 Dolphin Feeding

Not far from Tin Can Bay Tourist Park is Barnacles Dolphin Centre, where you can hand feed the Dolphin's!  Forget Monkey Mia - you can do it here too! The kids will love it, now the dolphins generally arrive early so you need to be there between 7.00 and 8.00am.  This would be such a great experience for the kids and something you should do with them and of course there's some education about these gorgeous creatures thrown in.  Make sure you also ask for a family discount.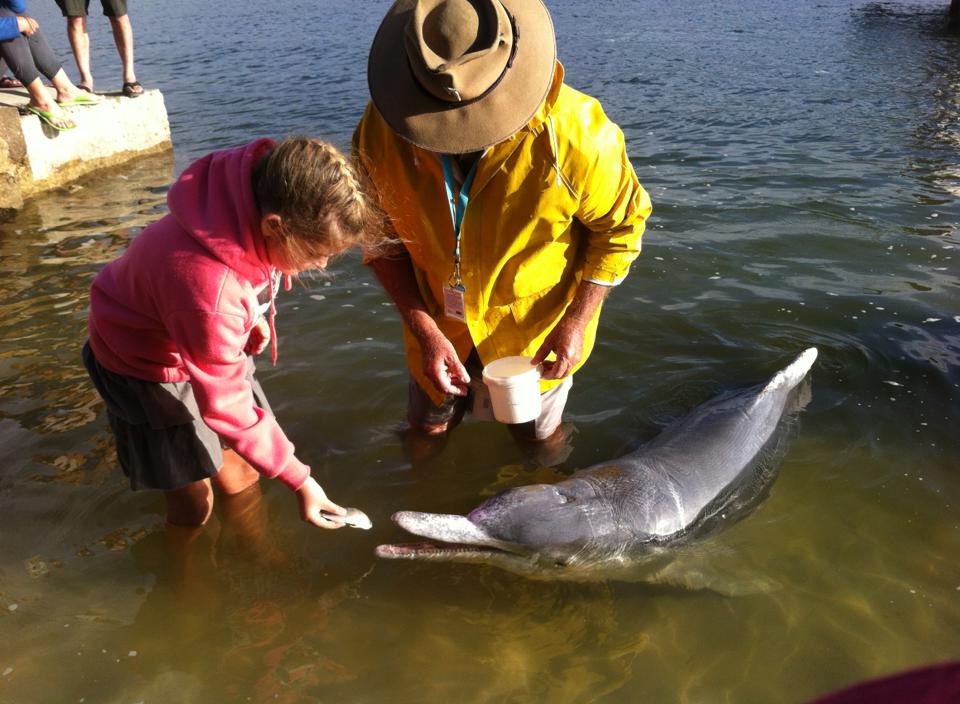 Pet Friendly by Application

Pets by Application Only As TAWKers, we travel all year round so you should be OK if you do have your dog with you, but do give them a call first as there are certain times when no dogs are allowed; this is during peak periods for example: Easter, September and Christmas School Holidays. So just check first.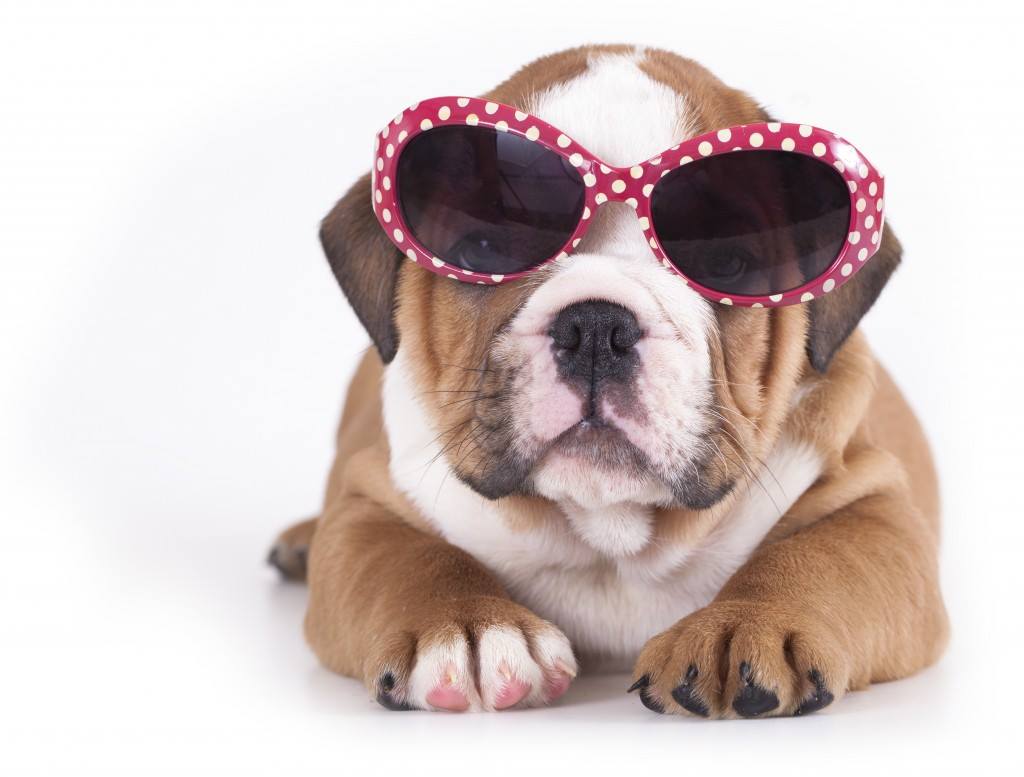 Let's go!

Time to head over to Tin Can Bay Tourist Park for all the information you'll need. As there really is so much more.  
The kids get 2 nights FREE camping at Tin Can Bay Tourist Park

ENSURE YOU GRAB THE TAWK MEMBERSHIP CARD AS YOU'LL NEED IT TO SHOW YOUR MEMBERSHIP TO TAWK TO GET THE DISCOUNT.

This is one to put on your 'must visit'  list and support them supporting you. For more information head to their, Website not to mention their Facebook page where you can keep updated and of course head over there to 'like' and follow them.
Thank You Tin Can Bay Tourist Park for being a TAWKer Supporter!

Check out other Caravan Parks or Stations supporting TAWKing here.  There's a list you can print off to keep handy.

If you would like to suggest a business that you think we should approach then please let us know here and contact us or share this page with them. 
If you are a business that would like to become a TAWKer Supporter, then please apply here.

Disclosure: Throughout our site there may be some affiliate links including but not limited to Amazon. If you click them, we may get a small commission for your purchase but this is at NO additional cost to you. We might also get a benefit from our TAWKer Supporters BUT again at no additional cost to you. You get to something you want and we get to keep the lights on here at TAWK. #worksforbothofus Thanks for your support of us supporting you :)
TAWK accepts no liability for any situation arising from suggestions or businesses on the TAWK Site.