Australian Road Trips - Featured Families

Here we feature Australian Road Trips and the families that are doing it - We figure, the best way to find out more about Travelling Australia With Kids (TAWKing) is by answering our TAWK Ten Questions by those are are doing it or have done it. 

Answering the TAWK Ten Questions, our Featured Families give you their answers to:

Who they are, with a bit of a bio.
Why did they make the decision decision to TAWK?
How they got organised and how they prepared?
What has been their biggest joy?
What has been their biggest challenge and how they overcome it?
Where they have enjoyed the most and where they were disappointed. (now a combined question)

How did they get organised with schooling, what did/do they do and how did they come to that decision?

What surprised them most about the trip?
What would be three pieces of advice they would give to a future TAWKer?
How do they think that this adventure has changed their family?
We will be adding more families to the Australian Road Trip page, so ensure you pop back regularly to see find out how others are doing their Trip. If you would like to feature then please complete the form at the bottom of the page and we'll send you further information.
Enjoy.....
Australian Road Trips

2017
We are the Ward family from Perth WA.  We are travelling Australia for 4 months with our 2 kids, Zachary and Clarissa, in our Holden Rodeo who goes by the name Big Blu and is very much a part of the family. We are tenting the trip in a Black Wolf Turbo Lite 300 Twin. We are not towing, although we do have 4 Mountain Bikes on the back on an ISI offroad spec rack and RakAttach swing away.
We wanted to explore the country and give the kids life and family experiences they will always remember, not to mention we needed a break from our very busy life at home with 2 jobs, school and multiple extracurricular activities.
Read more of our story here....
April 2017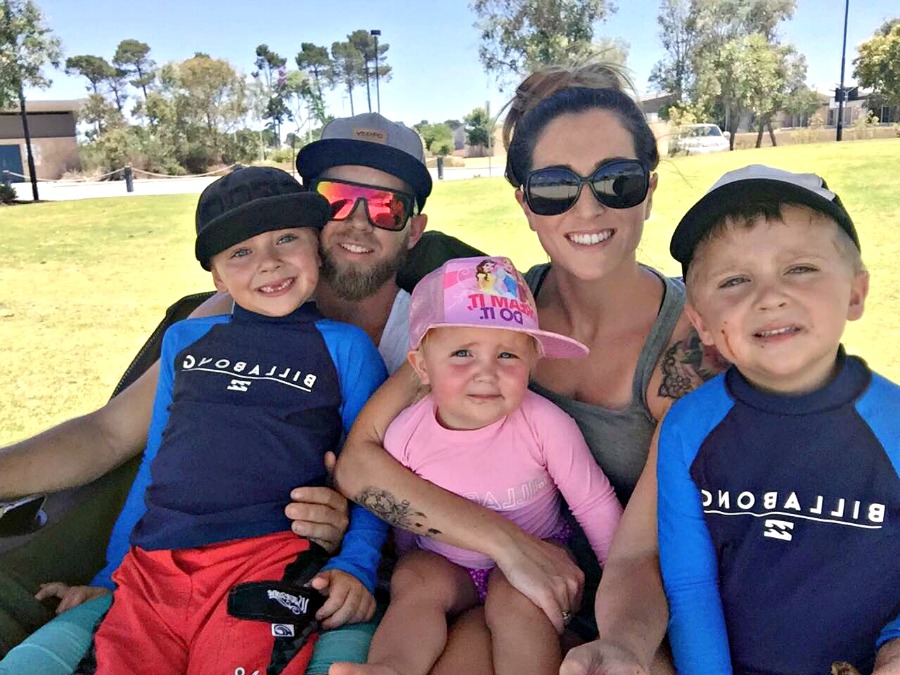 We are a family of 5, Dad, Mum and 3 kids (7, 5 & 2) who left from Adelaide a little over 8 months ago. We are travelling in a Isuzu D-max and tow a regent family van.
It's always been on our to do list to travel Australia but always figured it would be when our kids were grown up and we retired. We then started to realise it was a common thing for families to do so decided to put the plans in motion and make it happen. Creating memories with the kids is something that we will all cherish forever.
Read more of our story here....
March 2017

Abbotts do Oz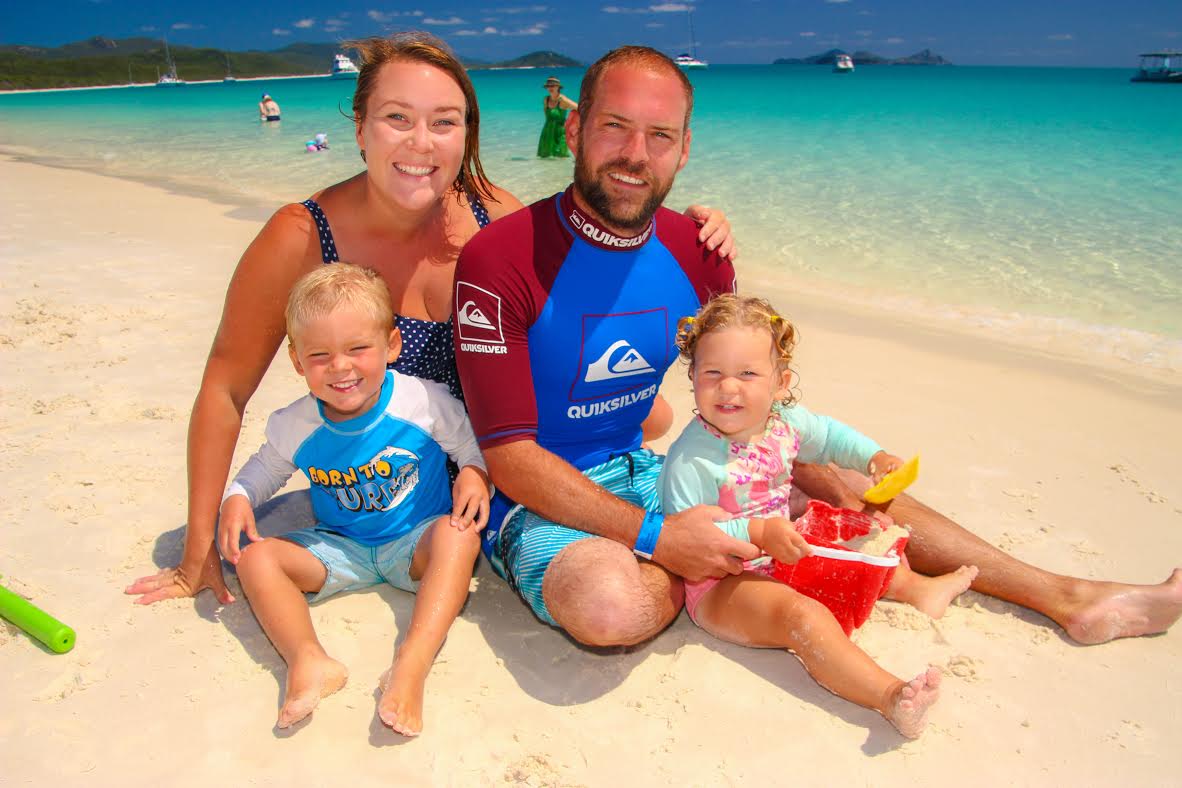 We are The Abbott Family travelling around Australia and have been on the road now for 241 days or 7 months and 27 days - as of 12th February 2017.  There's Dad (Reece), Mum (Alicia - ME), our 4 year old son River and our daughter Olive who is almost 2. We travel in our Jayco Flamingo 2001 and tow it with our Ford Territory Titanium 2011 Diesel.
We made the decision to TAWK because we wanted a different life and experience for our family. It was clear a redundancy was awaiting for my husband Reece and rather than dwell on the negatives we packed up, set up, and took off.
Feb 2017

Oz Family Road Trippers

Given our work life we can only manage 4 full weeks on the road in a year. This enables us to plan all year long for a yearly road trip. We also use as many weekends/long weekends as possible to test out areas close by and our TAWK setup.

One of the biggest things we have learned doing frequent trips is to have a caravan/camper pack, meaning have a set of towels, sheets, pillows, crockery, minimum toiletries, shelf life food etc that lives in the van. Then that way all you need to grab is clothes, hats and fresh food! It has been a huge help to us and we have found that we can make a decision midday Friday and be on the road by the afternoon.
Read more of our TAWKing here....
Feb 2017

Caravan of Crazy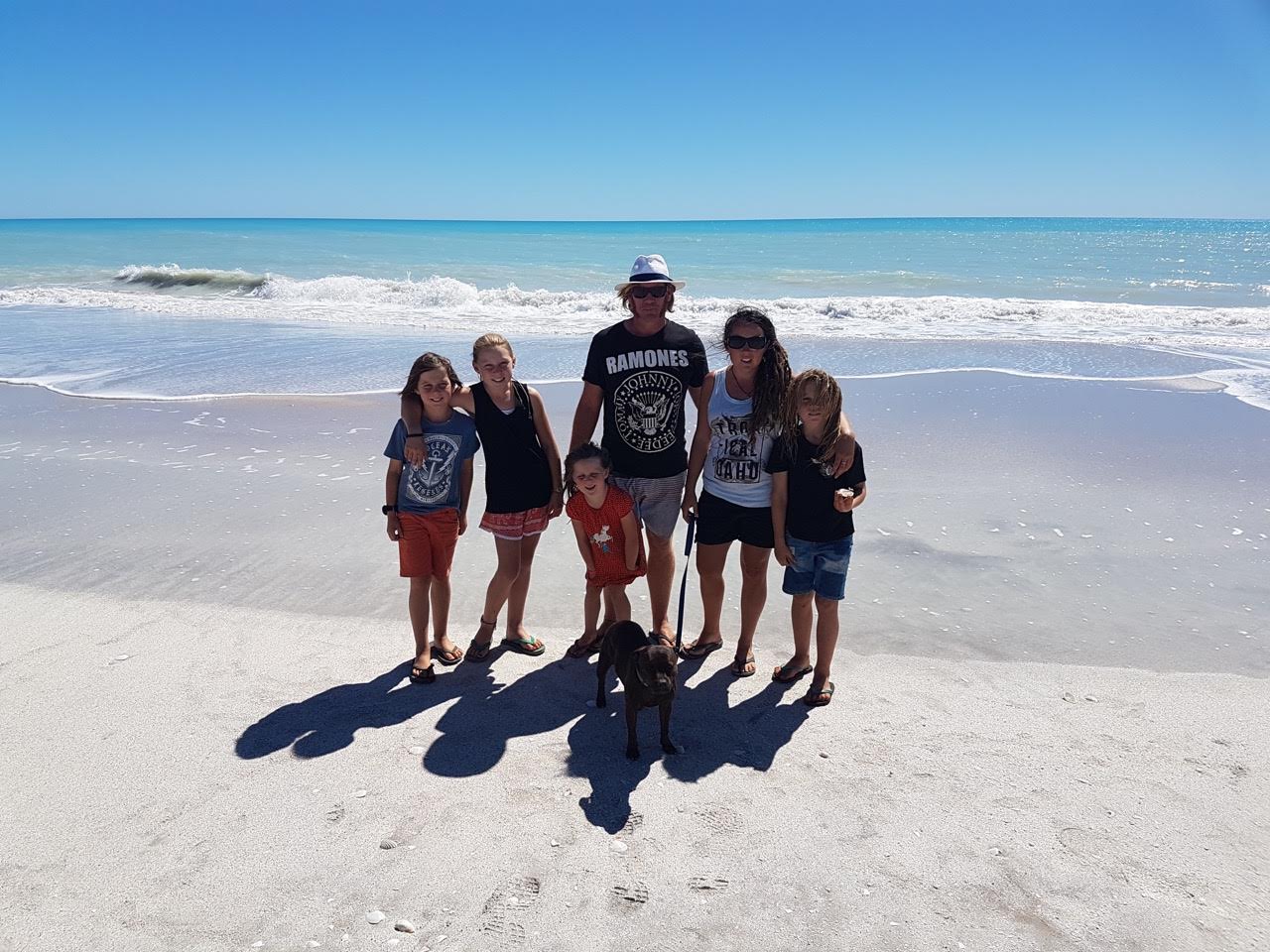 Hi ! We are the Willett Family. I'm Tania, Ben is my husband and our children are Véda 13, Hendrix 11, River 9 and Astrid 5. Betty is our Staffy ;)  We have been on the road for 18 months so far and have now visited every Australian State and Territory! We are travelling in our renovated 1973 Viscount Caravan - we get a lot of comments on it.
Our biggest joys, are probably different for each person in the family, for me, I find Joy in every single day. (not always easy!) We are so blessed to have all of this time together as a family and I am truly grateful for that. We have also made some amazing friends on the road, whom I know will be friends for a long time to come.
Jan 2017

We are the De Ligt family, Donovan and Lyndal (early 40's) and our two kids; Michaela (8) and Lachlan (7), setting off for seven months on our Delightful Aussie Adventure between June 2016 and  January 2017.
We have been chasing the sun,heading in a anti-clockwise direction from our home near Canberra. We first headed up through Queensland to Cape York, then through the Red Centre, Top End and Kimberly. Next it was down the WA coast across the Nullarbor and up and down through SA. We are currently zig zagging our way through Victoria before our finale in Tasmania arriving home on Australia Day 2017.
Read more of our story here....

Jan 2017

Follow Travel Australia With Kids's board TAWK Featured Families Photos on Pinterest.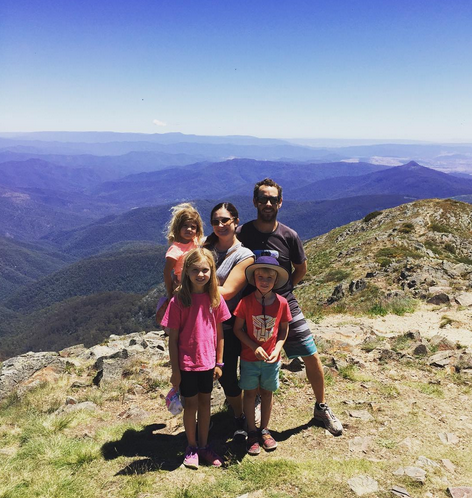 We are The Oliver family.  Shane, Marisa & kids - Chloe 9,Tom 7 & Sofia 3.  We live in Perth WA & left home 7th March 2016,  so 10 months into a 12-13 month trip around Australia in our Nissan Navara & Jayco Expanda Outback.
What set the seed for us to travel was a 5 week trip up the WA coast to Broome a few years back when Shane had long service leave. We had already started camping a while back but this was our biggest so far & we just loved it!  Shane started taking about taking leave from work & travelling for a year....
Read more of 'Our Adventure' here...
Jan 2017

Click here for the 2015 and 2016 TAWK Featured Families

If you would like to be a part of the TAWK Featured Families page and share your trip and how you started out, with everyone, then please complete the form below and I will send you the details.  The more of us that share our journeys, hopefully we will inspire other families to get out there and travel our wonderful country.  We look forward to hearing from you.