Carnarvon

Well, I don't know what I expected out of Carnarvon, but this was not it! Talk about grim, now either I'm over the whole big town thing or I don't know what.  Whilst it had a tropical feel, it also had an industrial vibe.  I was full of hope and expectation when I saw the big NASA satellite dish just outside of Carnarvon, but that rapidly diminished as a poor mans Osborne Park (industrial area near where we live in WA) started to appear with caravan parks scattered through.  Maybe if there'd have been a park nearer the ocean, I don't know.  Carnarvon was not for me.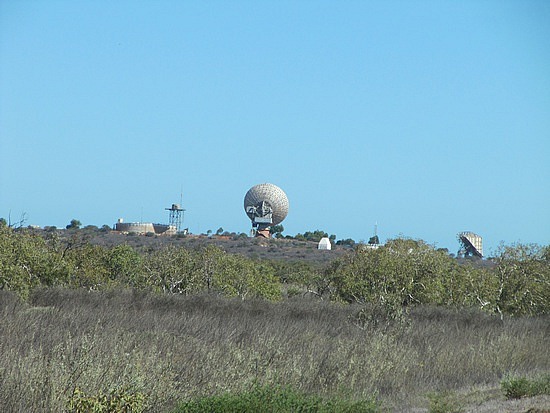 Anyway we stocked up on supplies and hot footed it out of there, to a free camp spot 55kms east.  Now I am sure that once upon a time, Rocky Pool was the picnic spot that it professed to be in the brochures However with no rain for over a year, this once wonderful spot was infested with dragon flies, all trying to make more dragonflies!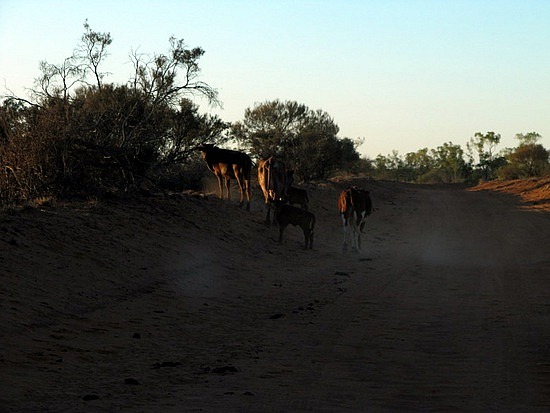 You couldn't work out where one ended and another started! And because their interest was elsewhere, they crashed into us ALL the time.  You really had to keep your mouth shut, otherwise, there really would be an occurrence.  I found it quite tricky!
The river bed was really dry although there was still a watering hole that the wildlife still used.  Met a couple there that claimed they were true bush campers.  The chap told me about a dead pelican that he had moved away from the waters edge and as we were talking he spotted a dead kangaroo.  Then they proceeded that they were going to freshen up in the watering hole later. 
I must have made some sort of reaction that was obviously not as discreet as I thought as he then went on to justify it.  'The water is actually quite fresh and you can tell as there are fish in there and no dead ones' - Right. Yes. What I didn't say was 'But what about the dead pelican and roo.'  Hey, I'm new at this, so call me skeptical.

I don't know if it was the disappointment of the spot, all the cow poo, the mating dragon flies, or the continual packing and unpacking of the van....but we had our first row on the road.
We'd both had enough!  It was too hard!  Too hot! Too dry! Too many bugs! It was too much!!  Carnarvon and then Rocky Pool had knocked us about. We needed to stop a while and smell the .... no lets forget smelling, we needed to stop. 
And so we did.  In Coral Bay

A great way to recognise other family Also Traveling Australia with kids


Coral Bay


What a spot.  Felt instantly like we were on holiday as we arrived.  It's got that type of vibe. It was just what we needed and we looked at each other and breathed a good sigh of relief!
My father in law knew one of the locals, so we looked him up on arrival.  Turns out, he is THE local and after a few coffees, several "OMG yes I know him too!"s, Hubby and him are BFFs.  Upshot is, his holiday 'feel' up and left and 'work hat' got put on.  So we will stay for a while.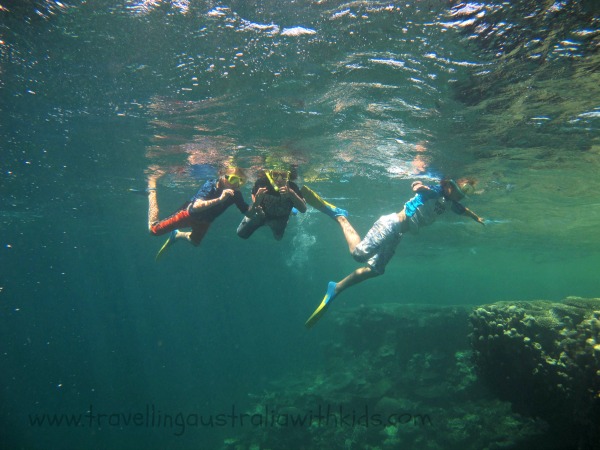 I'm trying to pluck up the courage to go snorkelling; don't judge!  I'm just not that keen on knowing what is down there.  The children have been loving it though and after some lessons from one of the dads, the children went around the reef and Jack recons it was one of the best days of his life!  Even I, by just walking knee deep in water, saw some amazing coloured fish.  Soooo I will do it...I WILL!!  I think I might invest in an underwater camera...
I'll fill you in more in the next installment...... to be written.

Join in the conversation....

Disclosure: Throughout our site there may be some affiliate links including but not limited to Amazon. If you click them, we may get a small commission for your purchase but this is at NO additional cost to you. We might also get a benefit from our TAWKer Supporters BUT again at no additional cost to you. You get to something you want and we get to keep the lights on here at TAWK. #worksforbothofus Thanks for your support of us supporting you :)
TAWK accepts no liability for any situation arising from suggestions or businesses on the TAWK Site.