EXCLUSIVE TO TAWK MEMBERS !

The caravan parks, camping spots, farm-stays and accommodation places here are 'Supporting TAWKing'.  They have realised that many families are now Free Camping as much as they can and NOT staying in caravan parks due to the EXTRA cost of paying for the children.  The following are 'Supporting TAWKing' and offering to TAWK Members:  'Children camp at least two nights FREE!!' ** (Some offer more!!).
If you then choose to stay more than two nights you'll just pay the normal park charges.  
More and more parks are joining daily!  So please book mark and visit often to see the new additions.
SHOW YOUR TAWK MEMBERSHIP CARD TO BENEFIT - GRAB YOUR'S HERE
**SOME of our TAWK  Supporters Parks say they cannot offer this deal in the school holiday or public holiday times BUT let's face it, us TAWKers tend to avoid the busy school holiday periods anyway - please check on each park as stated on their listing.

"We would just like to say what a fantastic job you have done by creating T.A.W.K. We are finding the TAWKer supporter list for camping accommodation extremely helpful when choosing places to camp as we all know traveling Australia with Kids can get pretty $$$ when staying in caravan parks!  Keep up the good work!"  - Matthew B
Easy look Google map of TAWKer Supporters


Click on the Map for a park, camp area, station or accommodation near you.
(Make sure you zoom in closer to ensure you see all the TAWKer Supporters in the area)
Australia is Massive!

Click here to find TAWKer Supporters in other states.
New South Wales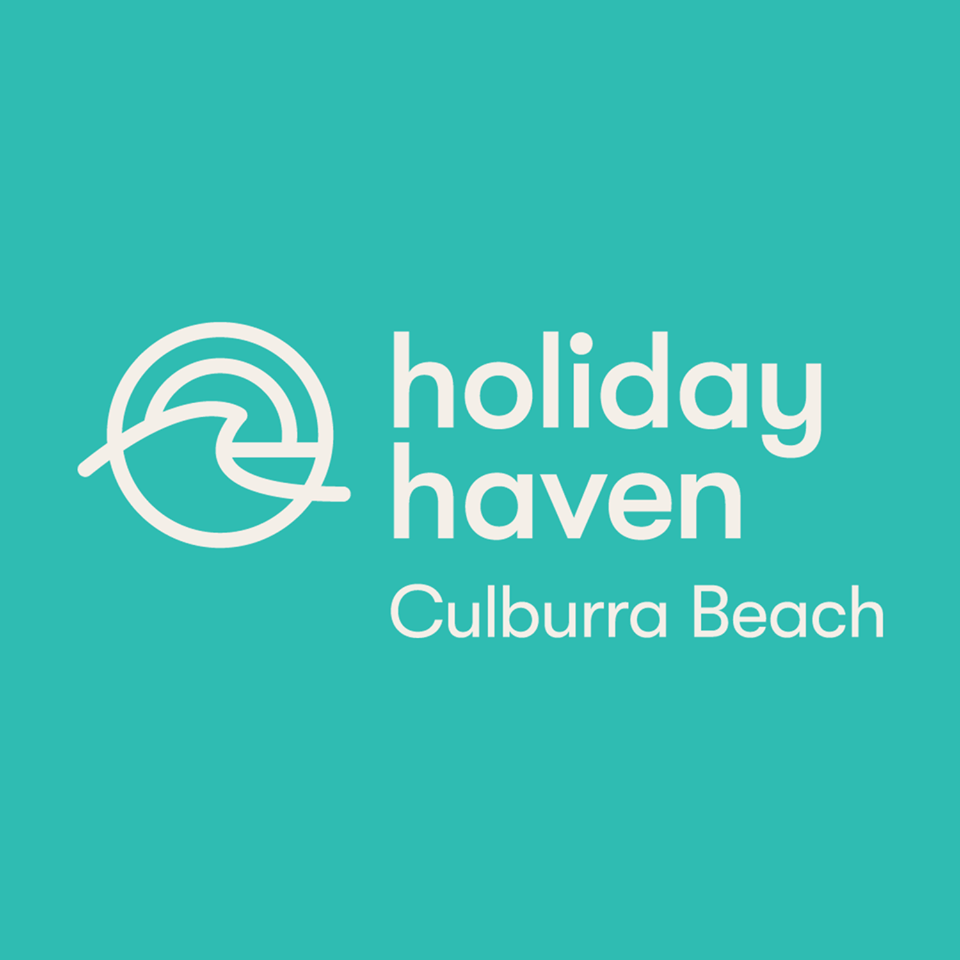 One of my favourite way of parks joining the TAWK Supporter Program, is when they contact us; it means that they want to support travelling families with some cheaper camping and I love that!
Holiday Haven Culburra Beach is part of the Holiday Haven Group and hopefully with TAWK Members staying with this park, the rest of the group will join the program in the future.
Not only is this park in a great spot, right on Culburra beach, it's also at the mouth of the Crookhaven and Shoalhaven Rivers - and the fishermen in the family will love that!
The park has lots of activities for the kids going on throughout the year.  They truly embrace family stays.  On your travels you will certainly save at this park as they would like to offer TAWK Members kids to camp for FREE during their non busy periods and 2 night's FREE camping for your kids during their busy times.  I think that's a really great deal!  So, when you are in the area, please support them supporting you.
We are so excited that Discovery Parks are dipping their toe into the TAWK Supporter Program in NSW and WA.  Hopefully this will be the start of something all over the country and we can get all the states involved.  Being one of the bigger groups in Australia, it is great that they see value in helping make it more affordable for travelling families to see our amazing country.
Not all parks in NSW are on board (yet!!); Six are however, so make sure that you support these and hopefully it will snowball. They have some great family friendly parks and welcome TAWK Members with 2 night's FREE camping for your kids*.   Below are the parks on board so far. 
Call to book and mention TAWKER as their code for their system and show them your Membership Card on arrival to receive the TAWK discount.
Please be aware that there may be a teething period as all parks get used to you using the TAWK Membership and contact us with any issues.
*Not available during Christmas school holiday period or in conjunction with any other offers.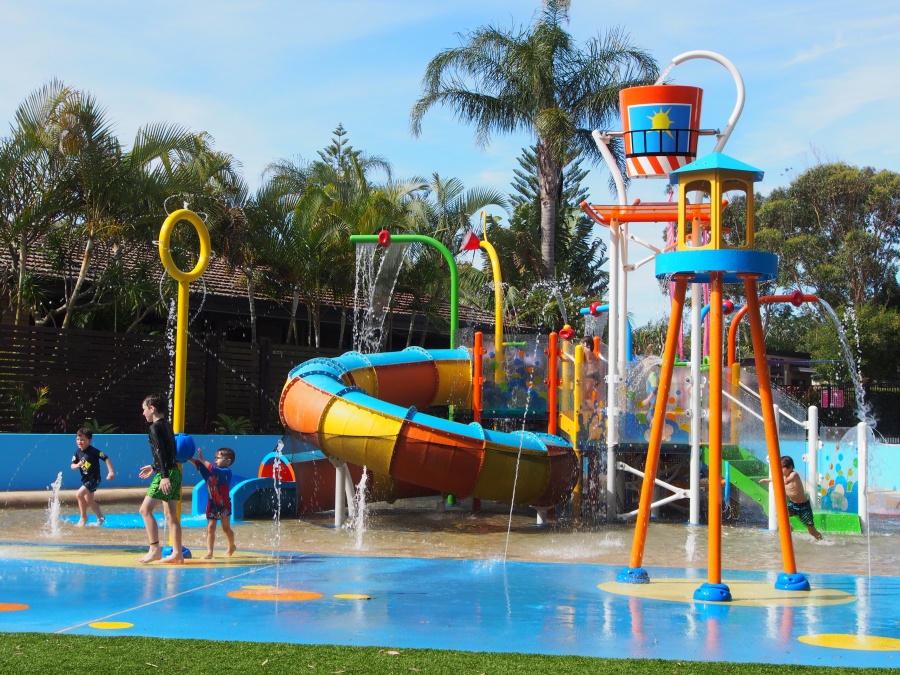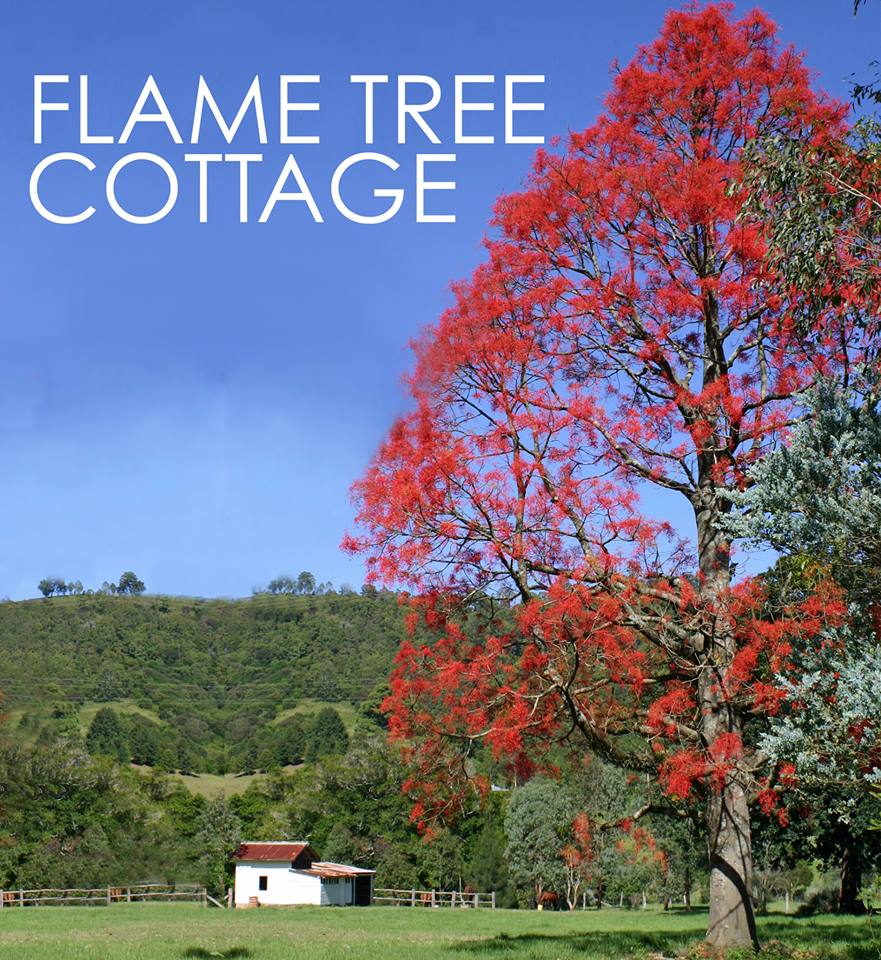 When Jen from Flame Tree Cottage approached me to be a TAWK Supporter, I could not have been happier!  I know that sometimes that caravan just gets a bit too small and you could do with a break from it.  Here is your answer!  A beautiful setting and you can park the van next door!
Of course it's great also for those of you that are travelling without your own RV, but for many of you - it could well be that sanity break you've been looking for!
The cottage is fully self contained so you don't need to unpack everything. The yard is big and flat with plenty of room to park a caravan or two. There is a washing machine so you can sort out all your laundry and of course it's not coin operated (Saving money right there!!) There's also heaps of water in the dam which is connected to the outside taps for washing everything else (van, car etc). Oh, and your pets are welcome too!  (are you making a note of this!!)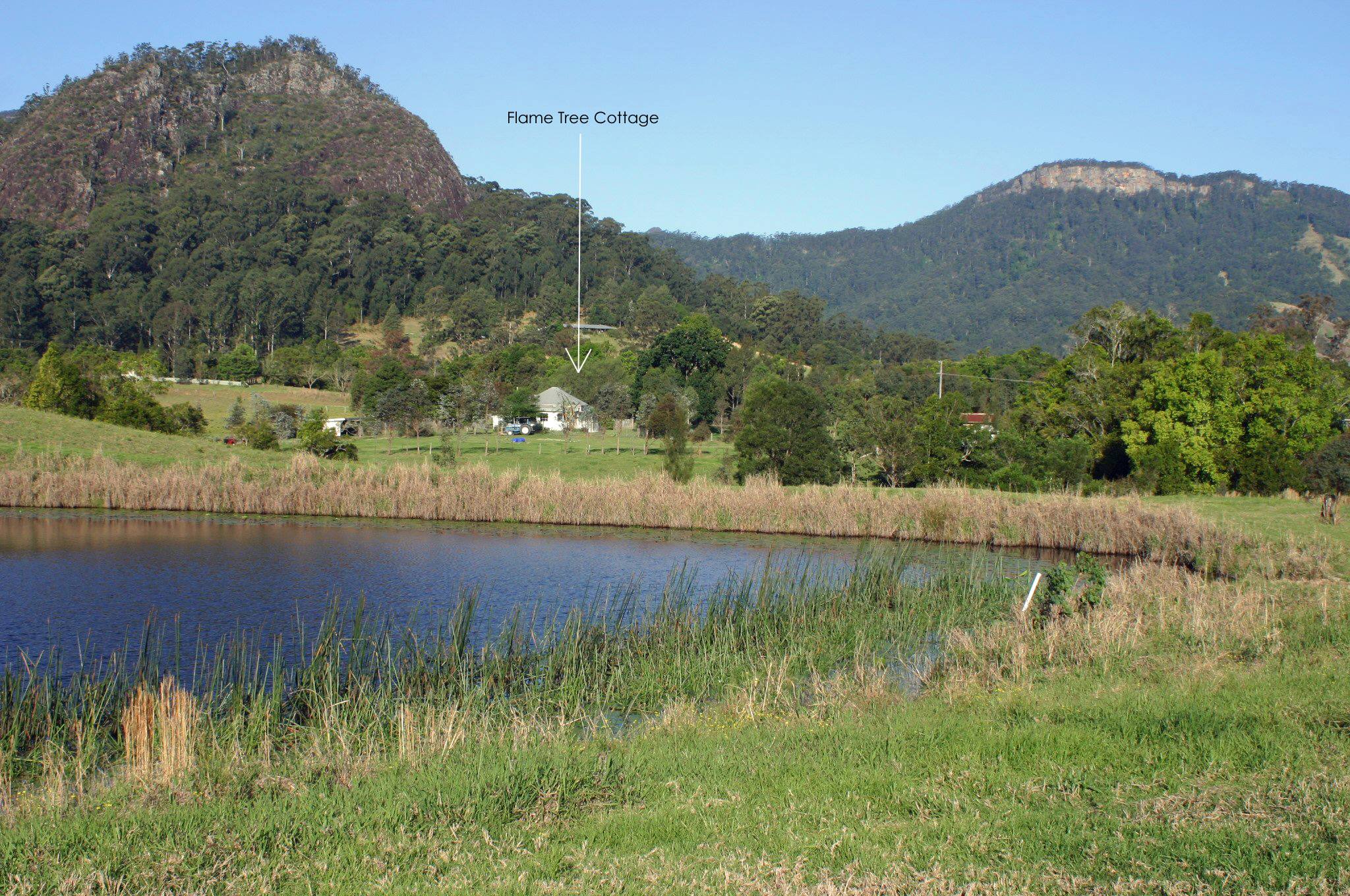 Often TAWKers end up working at Parks as they travel and of course they are keen to get their park on the TAWK Support Program as they understand the extra costs for the kids.  This is one of those parks and we are so happy to have them on board.  You MUST have the TAWK Membership Card to show them that you are members (don't forget that you can grab the digital one straight away for immediate download) and your kids will camp 2 nights for FREE.  (Not available during the 'Snake Gully Cup" - normally in late November - check with park)

They are located in Gundagai which is the half way point between Sydney and Melbourne. The park is set on a well maintained six acres of park like grounds with a choice of 14 cabins, grassy camp sites with lots of shade and their unique covered drive through van sites that offer their own private ensuites, which everyone loves!
Support them supporting you!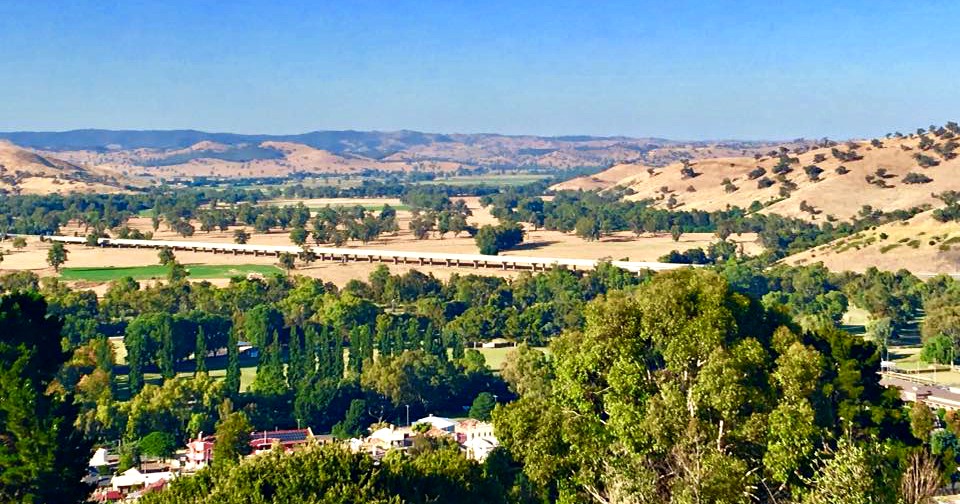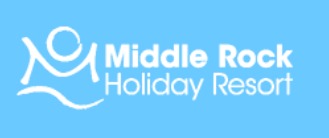 Middle Rock Holiday Resort approached us for more information about the TAWK Supporter Program and to us that means that they are keen to see you guys at the resort.  Yes! I said resort!  The kids will love it here - and frankly so will you! Middle Rock Holiday Resort is in the picturesque Port Stephens area of NSW.
Just a few hours north of Sydney and a 10-minute drive from Nelson Bay, the resort has the beach and Tomaree National Park at its doorstep. Happy Days!!
If you've had a big day exploring your can indulge with a cocktail while sitting around the pool whilst watching the kids and you might be able to have a night off from cooking at their café & bar! (onsite, seasonal).
There's free WiFi to update your social media or blog, while the kids ride their bike or try to bounce to the moon on the jumping pillow. In the cooler months you can all toasts marshmallows on the open fire and have a yarn with fellow travellers.  It's a dog friendly park too, so just check on booking.  Please support them supporting you and show your TAWK Membership Card to get 2 nights FREE camping for your kids*
* excludes peak busy periods (Christmas, Easter) and long weekends.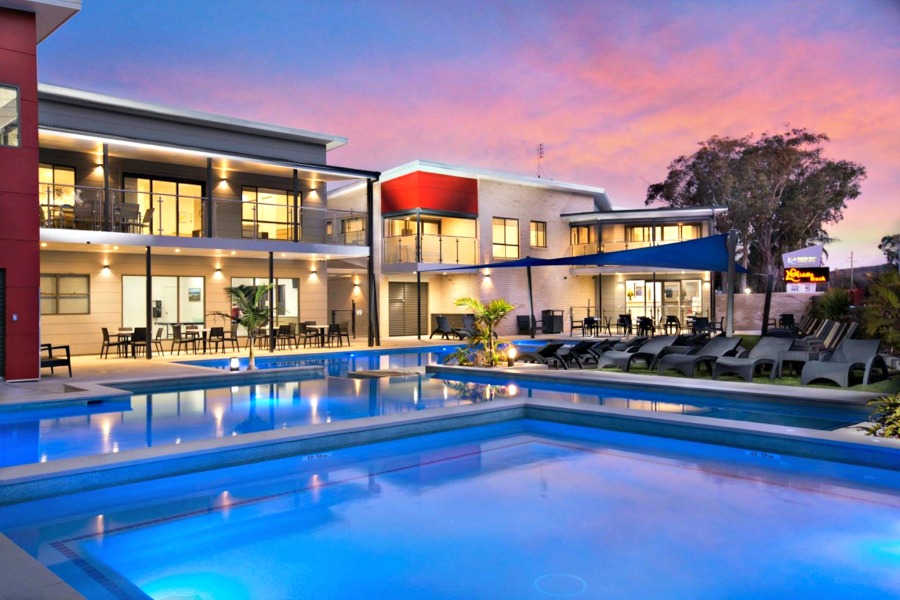 Middle Rock Holiday Resort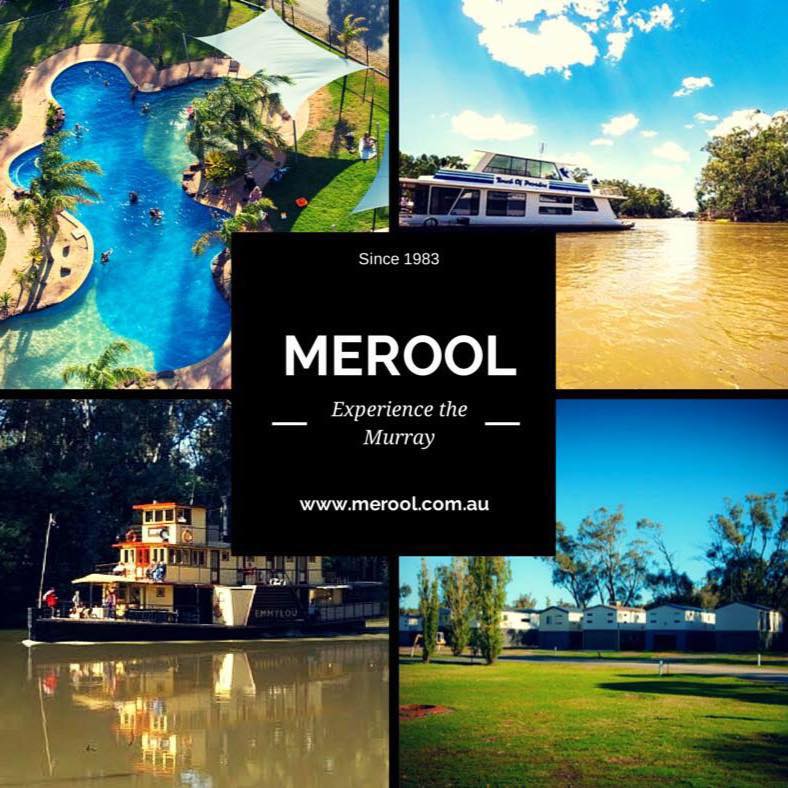 Merool on the Murray was suggested to us by a TAWKing family that this park is a perfect fit for TAWKers.  They said they had an amazing time here and that this family owned park knows hospitality.  We approached them to see if they would like to join the TAWKer Supporter Program and they said YES!!  And with the kids staying FREE we know that you will support them supporting you.
Merool on the Murray is situated on 68 acres of land AND has over 2 kilometres of absolute Murray River frontage.  The Migthy Murray is a huge draw card to travellers and the team at Merool welcome you to join them and enjoy this amazing part of Australia.  They know the area like the back of their hand and are more that happy to share their thoughts and suggestions with you to make the most of your stay.
Recommended to us by a TAWKing family as one of the nicest farmstays they've had the pleasure of staying at that they just had to tell us about it, so that we could tell you.  Kids stay FREE and the hosts love travelling families.  That to me is a TAWKer Supporter!  Tell Bruce and Lehanne that TAWK sent you.

"An amazing place to stay. Peaceful, clean and lovely friendly hosts. The kids loved feeding the alpacas and watching the ducks, chickens and the goose chase each other around. Would recommend this to anyone."  Matt W
Pop over to their Facebook page for more information or call on 0447 090 205.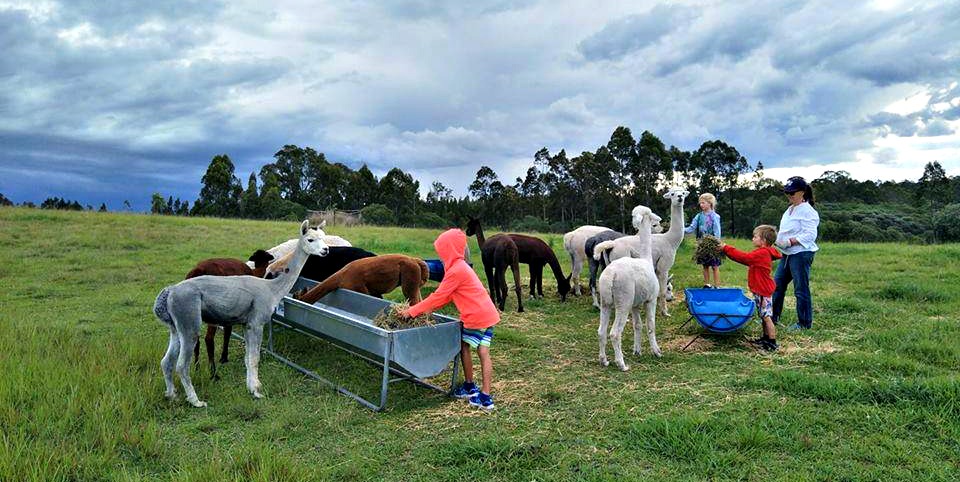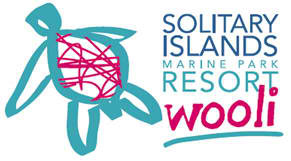 Another Resort on board the TAWKer Supporter Program!  Solitary Island Resort were recommended by a TAWKing family and we love that as we know; if they loved it, you will too!  So we contacted the resort and they are keen to jump on board to offer TAWK Members 2 night's FREE camping for your kids.*  
Wooli is part of the Northern Rivers, just South of Yamba in NSW and is nestled between the coast and the banks of the Wooli River.  It's surrounded by the Yuraygir National Park and nestled where you can truly relax, surrounded by nature.  Perfect after a day out exploring this gorgeous area.
There's also lots to do in the resort itself, so have a look here as it's too much to list, but let me say, you and the kids will be very happy!!  You can pop in the code TAWK if you book online and show your card upon arrival.  Please support them supporting you when in the area. 
*Offer may not be available at peak school holiday periods, please check with park.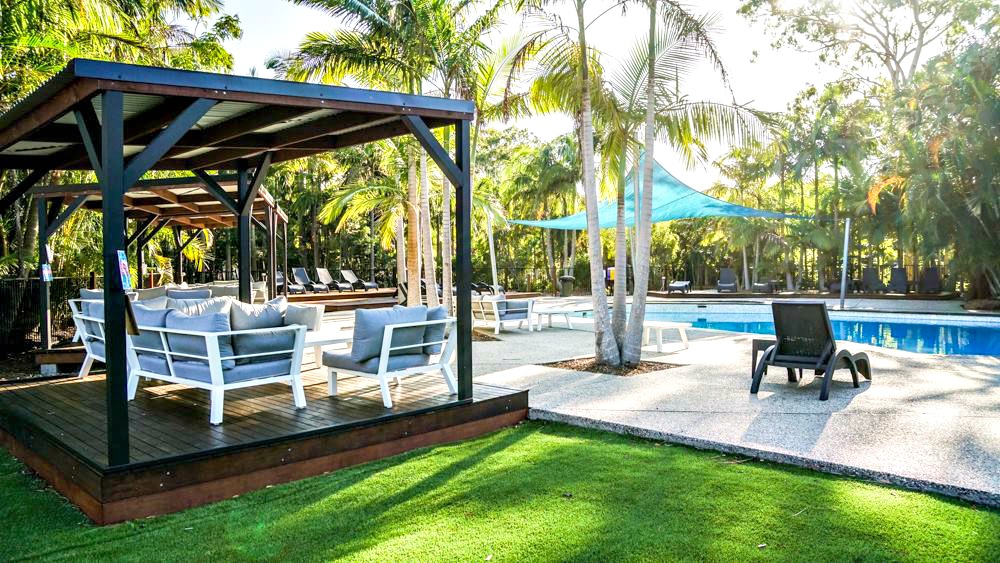 Another great spot recommended by a TAWKing family Stuarts Point Convention Centre - we approached them to give 2 nights FREE camping for the kids and they said yes!  It's 20 minutes from Macksville, 40 minutes from Kempsey and one hour from Coffs Harbour.
Surrounded by the bush and beaches and right on the Macleay River, this spot has something for all the family.  AND if you like fishing, well... you have the choice of rock, beach, river and blue-water fishing spots. Even the fishing has something for everyone!
If you have travelling with your dog, then let them know as pets considered on application for camp and caravan sites only - Although NO pets allowed in PEAK and SHOULDER Periods  and it's a smoke & alcohol FREE park. 
Make sure you grab your TAWK Membership Card to show them you are a TAWK Member.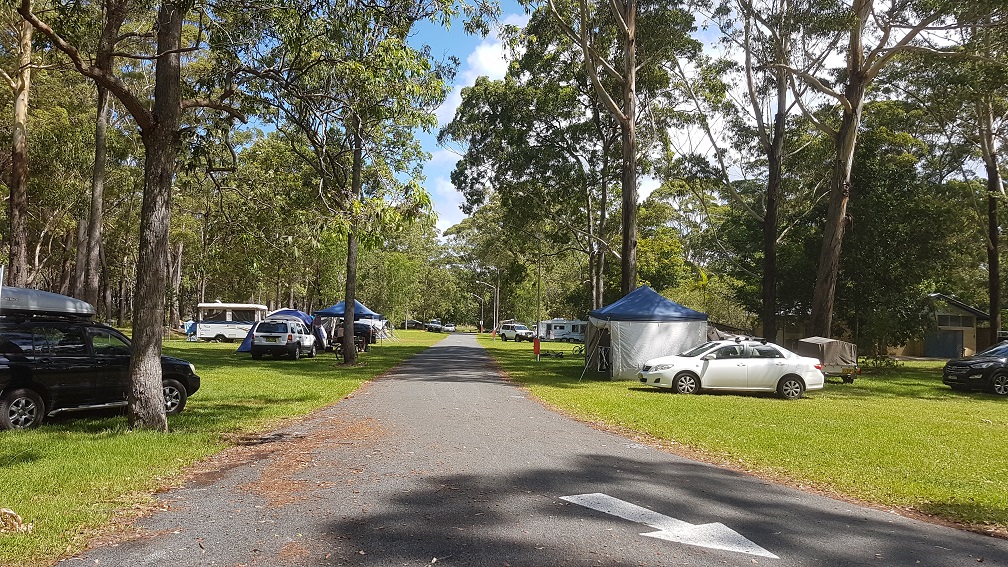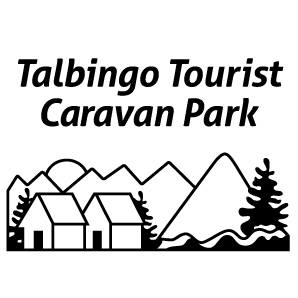 Ohhh you are going to love it here!  Talbingo Tourist Caravan Park was suggested by a fellow TAWKer as a place their family loved when visiting the Selwyn snowfields.  It's a family owned and operated park and it is nestled in the foothills of the Snowy Mountains, sitting on the edge of Koscuiszko National Park with views of Jounama Pond!  LOVELY!!
Base yourselves here, and you might stay a while as there is so much to do in the area and you can see just how much by clicking here.  
They would like to offer TAWK Members 2 night's FREE camping for the kids ALL year round AND they are pet friendly on their camping sites! Please make sure you pop them on your must stay lists when in the area and support them supporting you.
We are adding more all the time now, so make sure you come back often and check our Facebook Page for all updates.

If you have a caravan park that you recommend and think that we should contact OR you have or run one yourself and  would like to offer TAWKers discounts then please complete the below form for consideration to be a TAWKer Supporter.
*Conditions may apply to individual caravan parks
Disclosure: Throughout our site there may be some affiliate links. If you click them, we may get a small commission for your purchase but this is at NO additional cost to you. We might also get a benefit from our TAWKer Supporters BUT again at no additional cost to you. You get an something you want and we get to keep the lights on here at TAWK. #worksforbothofus   Thanks for your support of us supporting you :)
Travelling Australia with kids is a participant in the Amazon Services LLC Associates Program, an affiliate advertising program designed to provide a means for sites to earn advertising fees by advertising and linking to Amazon.com.au

TAWK accepts no liability for any situations arising from using suggestions on the TAWK Site.