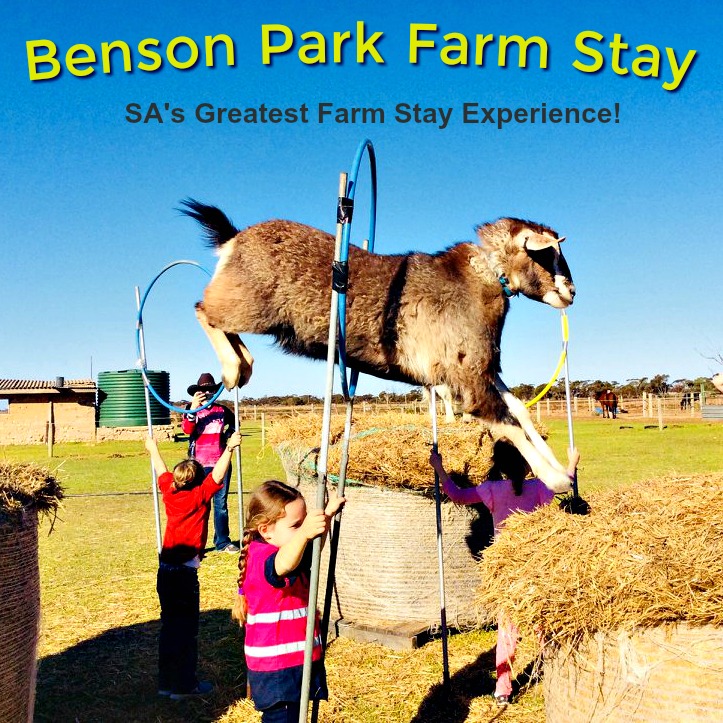 When one of our TAWKing families told us about their amazing stay at Benson Park Farm Stay, I knew they needed to be on our TAWK Supporter list.  The kids stay free and camping is soooo cheap anyway, that you need to support Ken and his great spot along the Sturt Highway, Waikarie in SA.
His website is all geared up for the Horse Riding Trails, but it's so much more to the Farm than that.  You and the kids will love the jumping goats, the running of the sheep and be able to feed the horses and alpacas.  And a highlight will be a trip to the Benson Park Sunset Bar.
There is power, toilet and showers and you'll park up in the grassy paddock and maybe even toast a marshmellow and enjoy chatting around the fire pit.  Infact I recon you might just stay a while.
Make sure you ring Ken on 0431 207828 to book and tell him TAWK show him your TAWK Membership Card.